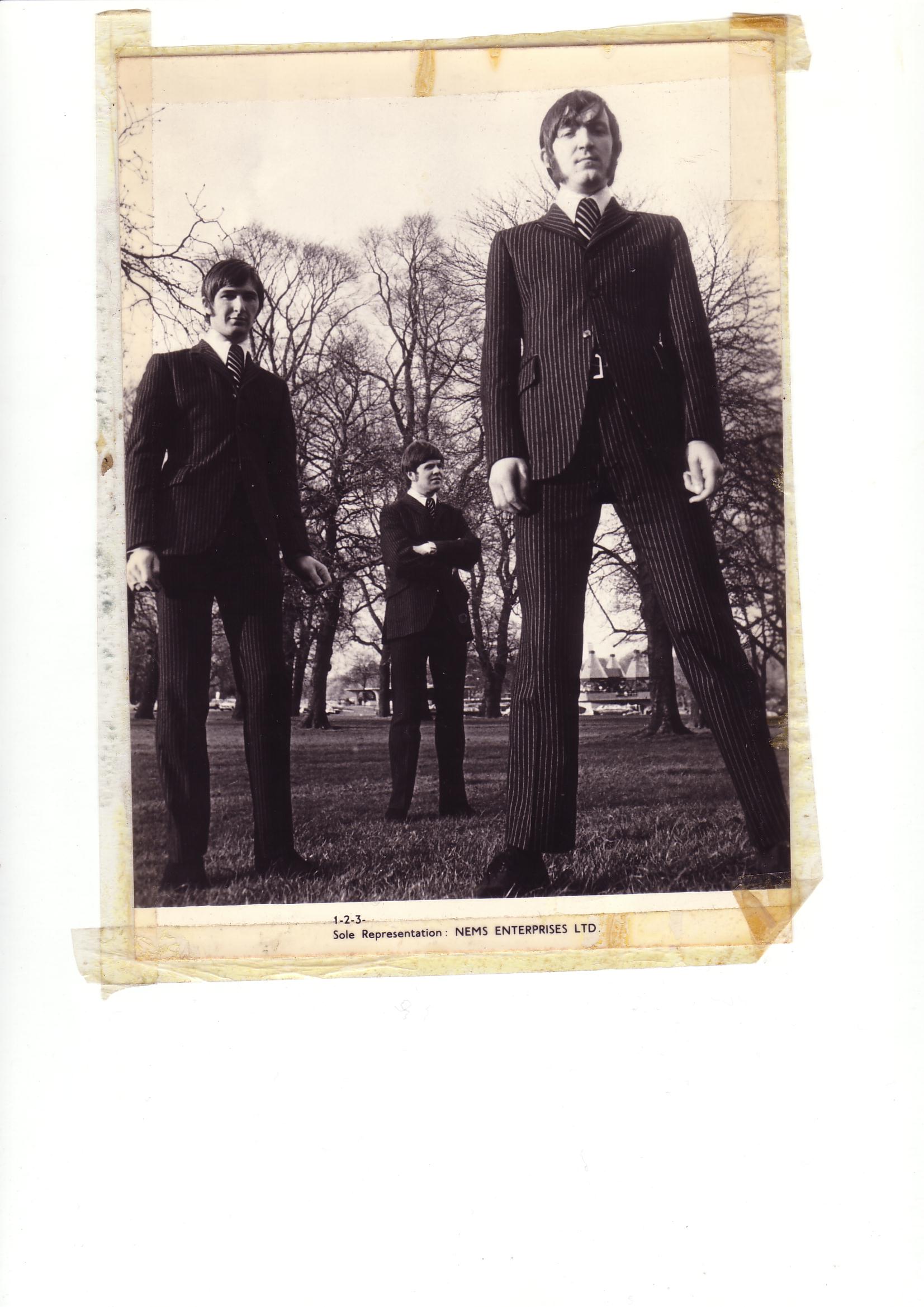 Starting life in Edinburgh, Scotland, as The Premiers, then, following a few personnel changes, enjoying some critical acclaim as innovative organ-led rock trio 1-2-3, The Clouds were at the epicenter of the thriving progressive rock scene from its inception in the mid-late 1960s. They remained there until 1971 but never really hit the big time and remain one of Prog's great unsung.
A 2 CD compilation of their three albums + a gig was released at the end of last year which caused renewed interest in Clouds.
I got in touch with the band through their website and this is their story.
#############################################
When, where and by whom was Clouds started ? Did any of you, past and present Clouds members, play in any other bands before joining up in Clouds ? Why did you choose that name ?
In 1964, Ian (Ellis) and Harry (Hughes) were playing together in a group called 'The Premiers'. The line-up of the band was two guitars, bass, drums (Harry), and vocalist (Ian). The band decided to recruit an organist, and Billy (Ritchie) joined (1965). Billy had been playing in a band called 'The Satelites'. The organ was so obviously the leading instrument, it changed the dynamic of the band, the lead guitarist left, the band fragmented, leaving just Ian, Billy, and Harry, and we decided to start a new band together. We wanted to do something different, and as there were only three of us, we decided to call the band 1-2-3, it seemed a hip name, and something different, like the band itself. It was only much later (the winter of 1967) that we became Clouds. The name was chosen by our new manager, Terry Ellis. He felt we needed a fresh start and a new name. We never liked the name, we preferred 1-2-3.
How was the music scene in Edinburgh when you started ?
It was vibrant, lots of bands, but mainly all playing the same sort of music, Tamla Motown, including us (The Premiers). The club scene in Edinburgh was really good, the best club was called 'The Place', which used to have several groups on at the same time, bands like Nazareth, Lulu and the Lovers, The Stoics, The Dream Police, The Boston Dexters, all the Scottish scene from Edinburgh and Glasgow. The Premiers were one of the middle-order bands, not first-ranking in people's minds.
Not many people know this, but Clouds was one of the first bands who combined rock and classic music. If not the first band, that is. Other bands like The Nice, Genesis, Procol Harum, Yes and ELP followed suit. How did you get this idea and how did this idea really take off in Clouds ?
1-2-3 was the earliest band to play that form of music. It was only later that this style became part of what would be called progressive rock. We were certainly the only band around the Marquee and London scene playing that form of music, though experimentation was beginning to take place in other ways, Cream, and Pink Floyd, are the other names that spring to mind, though all three of us were trying new music from different directions. It just so happens that our music seemed to find a branch of its own in progressive channels. The basic idea was rewritten versions of pop music songs, and it all sprang from Billy, who had a very radical approach to the arrangements. He took the view that anything was possible, and there were no barriers. The blueprint he used was the exact model that Yes used a year or so later.
It is said you directly influenced Keith Emerson to take up the same idea and the rest is music history (and our website ProgArchives). Please tell us more about how much you influenced him or the background for this claim (which does not originates from Clouds).  
People like Keith Emerson, David Bowie, Jon Anderson, Ian Anderson, Robert Fripp, were in the Marquee audience many times when we played there in early 1967. The influence was in the concept of the music rather than the playing, though the playing was certainly adventurous too. 1-2-3 was the first rock group to use organ as a lead instrument with no lead guitar. That encouraged Keith Emerson to follow that concept. Also, Billy was standing, not sitting down as was normal for a keyboard player in those days. As far as the music itself was concerned, in several of the songs 1-2-3 played, Billy had inserted Classical pieces (in Bowie's song 'I Dig Everything' for instance, where he played the Bach fugue in C minor, and Simon & Garfunkel's 'America' where he inserted a piece of Mozart). I think this encouraged The Nice to take that route. The band that followed our ideas most closely was 'Yes'. The whole idea of that band was born out of hearing 1-2-3, though of course, none of these people directly admit it even now. The clues are in their own music, and if you look at the press and publicity comments for the time, from the Marquee club, David Bowie, Brian Hogg etc, you'll find the proof all right. It was two years ahead of anyone else.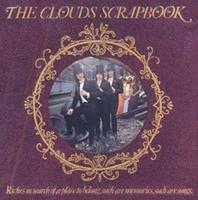 Over to your albums. Your debut album was Scrapbook from 1968. Please tell us more about this album.
Terry Ellis decided the format and title of the album, choosing the songs from our demos. The problem we had right from the beginning of our recordings was that Billy was the main song-writer, and he had lots of songs, but they didn't necessarily suit the band. Ian also wrote songs that were easier for the band to do, and had the advantage of Billy's arrangements but there just wasn't enough of them. It was more difficult for Billy to rearrange his own songs, having already written them, and his songs were from the song-writing tradition, whereas the band was basically a unit that sought to play with great invention and improvisation. That gave us a problem. The Clouds Scrapbook (the proper title of the album) solved that by containing both elements separately in the same album. It makes for a very eclectic mix, the pop songs sitting alongside the progressive elements that we'd been playing on stage, and which were a portent of the change to come in rock styles. Really, the 1-2-3 concept worked so well because it was other people's songs, not our own. We struggled with using original material, even though there were hundreds of songs to use. It was ironic to say the least. Yes began like 1-2-3, but seemed to slip into their own material much easier than we did.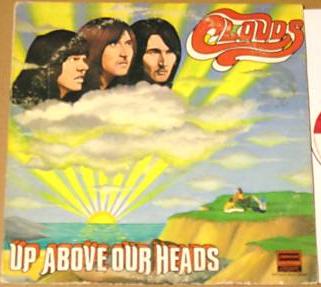 Your second album was Up Above Our Heads from 1969. Please tell us more about this album.
We were uneasy with the first album, as we didn't feel it had reflected enough of our playing ability and live stage show, so we tried to address that in the second album, but I think it swung too far away from song-writing quality at times. There are a couple of new good songs on there, including some that were also on the Scrapbook album, but a lot of the album is about showing off musical technique. The solos seem too long now, but that was a feature of the times, especially on stage.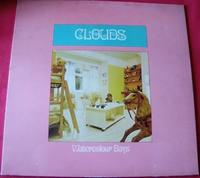 Your third album was Watercolour Days from 1971. Please tell us more about this album.
We realised that the first two albums swung one way then the other, so we thought it would be good to combine the two styles in the songs. Some of it worked quite well, and some of it didn't. It was Billy's first real attempt to write songs for the band rather than for himself, and Ian and Billy collaborated a lot more writing-wise on this album than the others, though Billy still had fully-composed songs too, such as the title song, which worked fantastically well, and the last song on there, 'I Am The Melody'. Ian also directly contributed songs like 'Cold Sweat'(with a bridge by Billy) and 'Lighthouse', but Billy was annoyed that Terry wouldn't let him put some of his other songs on the album. Terry said they were too gloomy or too esoteric. You can hear some of them now on the new CD.
Clouds broke up after that album. Please tell us why, when, where and what the band members has been up to since the break up.
We recorded the album in 1970, but it didn't come out till early 1971, by which time we had parted company from Chrysalis, mainly because Terry was spending all his time with Jethro Tull instead of us. We were still on the road, but the UK reviews of the album weren't great, and it all seemed a struggle, we couldn't see where we were going, so we decided to call it a day. What we didn't know was that the USA reviews were glowing, or we might have persevered a bit longer.
Ian Ellis is still on the road, and has played and recorded with many front-line bands, including Savoy Brown; Steamhammer; Alex Harvey Band; Jack Green; Steve Hackett Band; Mick Clarke; Paul Samson; The Breakers (including Ric Lee of Ten Years After); he's also toured with Pete Townshend and worked with our old friend Bev Bevan (ELO).
Harry (Hughes) formed a band called Mahatma, who were managed by the Marquee club. After that, he formed a band called Caledonia and recorded an album with them. He subsequently left the music business and became a successful Occupational Hygienist, though he has recently taken up playing drums again.
Billy (Ritchie) was so disillusioned with music, he left the business after the Clouds era, and became a successful Property Management Investor for a while. He does still play, albeit he doesn't consider any of that 'real' playing. He hasn't found anything to replace music in his life. He did help his friend Jona Lewie record 'Rearranging the Deckchairs on the Titanic', the follow-up single to 'Kitchen at Parties', which Billy had suggested to Jona as his first hit single release.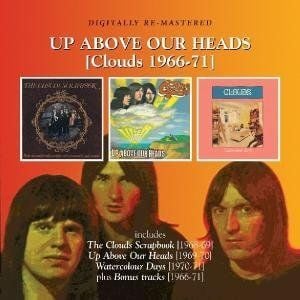 A
retrospective Clouds homepage
has now been launched and a compilation CD called Up Above Our Heads [Clouds 1966-71] with your three albums has been released (available from Amazon etc etc). Please tell us more about this double CD album and the new website.
The website has actually been around for at least 15 years, since the big Mojo article of 1994 and the CD release in 1996. The new double CD is a chance to hear the albums re-mastered and the sound quality dramatically improved, especially 'Up Above Our Heads', the second Clouds album, which has never been on CD before. One of the important things for us is the bonus tracks, which contain a lot of missing pieces of the music that have never seen light of day before, especially the 1-2-3 tape from the Marquee, and a couple of demos of Billy's which are obviously ages before their time, like most things he does. Even now, those tracks sound revolutionary, like 1-2-3 truly was itself.
I guess there are no plans for any Clouds reunion. But is there any plans for the website and other Clouds related activities ?
The new CD seems to be the end of it, unless there was some kind of demand for more out-takes. There are more demos still around which could be used, but we'll just have to see if there's any further interest. The main thing about the internet, the website, the new records, is that it reveals the important history of the band, the influence the band had. It's heartening to see the history being rewritten to accommodate all that, especially in important music business publications like 'The Encyclopaedia of Popular Music' and 'All Music Guide'. It doesn't make up for what we lost or didn't get in the first place, but it is at least some consolation for the contribution we made to rock music.
To wrap up this interview, is there anything you want to add to this interview ?
We'd just like to say that we're glad to see it acknowledged that we had a crucial influence on progressive music and bands, and it's a shame that many of the bands themselves who took from us are reluctant to publicly admit where the ideas came from, but we would be the first to say that bands like Yes, The Nice/ELP, King Crimson, still deserve all the accolades going for what they made of that influence. We probably couldn't have taken it where they did, it's unlikely we would ever have been commercially popular enough. Our band line-up was original for the time, but ultimately limited, though it's good to know that people are beginning to understand what our contribution was.

Thank you to Clouds for this interview
Also a big thank you to James Alexander for making this interview possible 

(and I am really looking forward to receiving Up Above Our Heads [Clouds 1966-71] from Amazon) 



Edited by toroddfuglesteg - January 04 2011 at 14:42