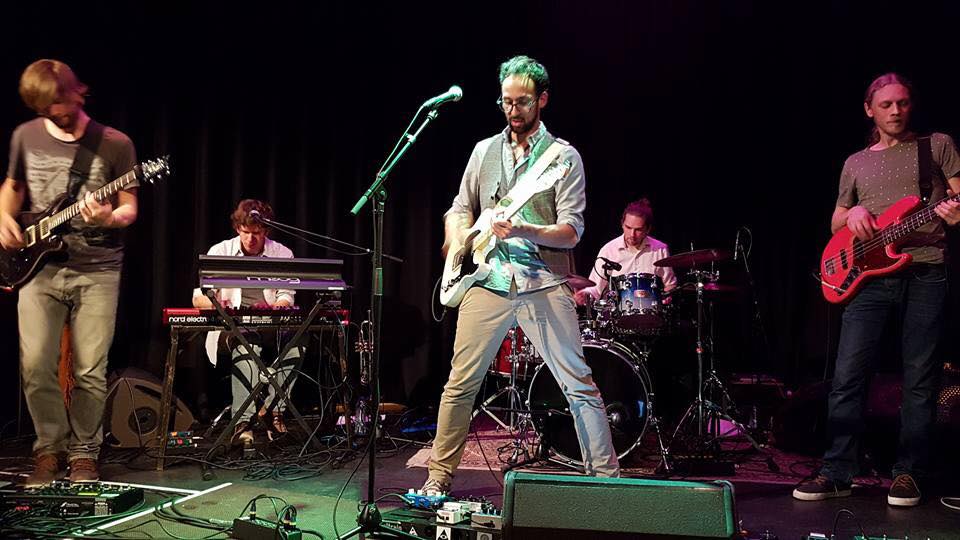 Sky Architect is a brand new band from Holland.† Their debut album Excavations Of The Mind from last year has caught the imaginations and a lot of good reviews from the highly esteemed visitors and members of ProgArchives. †
I got in touch with the band for their story and Wabe Wieringa answered my questions.
###############################################

Your biography in ProgArchives pretty much covers your biography. But why did you choose that name, why did you want to play this type of music instead of any other form of music and what is your musical background ?

Christiaan, Rik and I met at the conservatoire in Rotterdam back in 2006. We did the same study there and thought it be cool to jam together. We actually started out as an instrumental jam band. We made some short rock songs, pretty cool if I listen back to those! But nothing like Sky Architect now. It took us 2 years to come up with the idea that it would be cool to start a real band with a bass player and singer. So we asked Tom and Guus to join us, and they were crazy enough to say yes! They also studied at the same school as us. So thatís where we came together. Pretty freaky coincidence, 5 guys in their early 20ís (maybe Chris was still 19 back then) who chose to play progressive rock without asking for it, but thatís how it happened!
Progressive rock is the genre that apparently came out of our jam sessions, we didnít really mean to play a certain genre. Symphonic rock and everything related to it connected us so we decided to just play from our hearts. Another thing is that we donít like to limit us with certain boundaries. If a song turns out to be 20 minutes we donít start cutting because it may be too long. A piece of music has its own life. It grows within a band. And if it turns out to be this epic suite thatís just how itís supposed to be!
Back in 2008, when the band was whole and complete, we had a different name too: Seraphine. When we did our first photo shoot with a friend of mine, he said the name reminded him of some kind of obscure doom-metal band.. That was a good excuse for us to change the band name to Sky Architect.
Our musical background is pretty broad. I think all our parents listened to the Beatles and other groups form the Ď60ís, and even some Ď70ís sympho (Camel, Floyd, Alan parsons etc.etc..). Later we discovered music on our own. Grunge, heavy-metal and other alternative rock music where our biggest inspiration then. Later on we re-discovered the world of prog, but then on our own. Tom fell in love with the Flower Kings, whilst Rik and Christiaan know every beatles track from head to tails. Thatís just some examples of our musical background.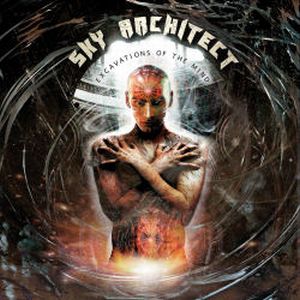 Please give us your long or brief thoughts on debut album Excavations of the Mind released earlier this year. How would you describe the music and which bands would you compare yourself with ?†
Excavations of the mind is our first musical journey. Entirely written by the 3 founders of Sky Architect (Rik, Christiaan and me (Wabe) ).
†

Your album has been released through ProgRock Records. How did you get in touch with Shawn & Co and how was the recording, the food and the standard of company limousines you used between your hotel, recording studios and the gentlemen's clubs every day ?
Actually our label is Galileo-records from Switzerland. Patrick Becker, the big boss over there, signed us in 2009. At the time they had a distribution deal with Progrock-records, they took care of the manufacturing, and promo/sales in the USA. We sent the first demo-version of ĎExcavations of the mindí to some labels around Europe in 2008. We got some responses from varying labels, but had the most trust in Galileo-records. The first pressing of the album has already been sold out, so we think we made a good choice!
We recorded ĎExcavations of the miní back in 2008. We just asked Tom (guitar/vocals) and Guus (bass) to join the band. Actually that was after we decided we would record an album! We said to each other, hey but maybe it would come in handy to have someone play the bass and someone to sing.
The recording sessions were loads of fun. Christiaan did the drums in 1 Ĺ days I think, he had to go to Italy for some kind of luxurious vacations! The rest of the recordings we did in 1 week. We were still students at the Conservatoire in Rotterdam back then, and we hijacked the recording studio located there for the duration of the recordings. See
http://www.skyarchitect.com/index.php?option=com_phocagallery&view=category&id=11:excavations-of-the-mind&Itemid=21
for some photo impressions.
The mixing was done at my personal Ďstudioí and at the same studio I mentioned before. That took some time because we didnít have a lot of spare time back then. I think we did the final mastering early 2010! Another reason we took so long was the fact that we had to record another song after we sent the material to Patrick Becker at Galileo-records. He found the album a tad too short, so we wrote and recorded the Grey legend to accompany the other songs. That was somewhere in the summer of 2009.
What is your other plans for next year ?
2011 will be an even more exciting year for us. We hope to start gigging seriously this year, we are really busy at the moment to find the right booking agency for us. Another Sky Architect album entitled ĎA dying manís hymní is already finished too! We are currently in the startup phase for our 2nd album. Signing contracts etc.. You can expect it in stores around June this year! It will be an overall more balanced album. We really found our own sound this time, and the songs tend to be even more creative then our debut album.
Next to that we will have our first international performance for sure, as we will open the Terra Incognita festival in Quebec city Canada this may 21st. Weíre all really excited about that!
The video recording of a clip is the first major activity for us in 2011. We plan on recording our own video clip all by ourselves. Which song it will be is still a secret though  You can expect it somewhere late February!
To wrap up this interview, is there anything you want to add to this interview ?
I think I covered most of the juicy stuff already! The only thing I can add is: Thank you(reader) for reading this interview! We hope we were able to interest you in our music. We sure look forward to playing for you in the future. Keep a watchful eye on our websites for info about our touring plans, upcoming album and more! (
http://www.skyarchitect.com
) Or follow our movements a bit closer
http://www.facebook.com/pages/Sky-Architect/399176157925
.
Thank you to†Wabe Wieringa for this interview


Edited by toroddfuglesteg - January 05 2011 at 14:12