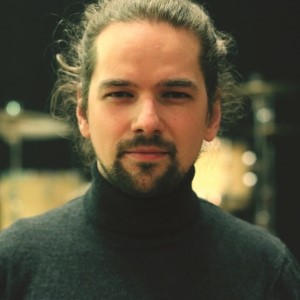 Chris is the project of Dutch multi-instrumentalist Christiaan Bruin. His debut album, "A Glimpse Inside", was recorded between 2007 and 2008, and finally released by Musea Records in 2009. Bruin played all instruments on the album, sang all the vocal parts, and also handled the artwork and the mastering. After the album's release, Bruin managed to put a live band together (formed by him and three other members), and started rehearsals with a view to getting some gigs in the second half of 2009.

I caught up with Christiaan for this interview.
=============================================
Let's start with the beginning. Where were you born, which instrument did you first pick up, were you involved in any other bands before you started out on your own and which bands/artists were you influenced by ?
I'm from Boskoop, a small village in The Netherlands. The first instrument I played was the snare drum at a local brass band. Pretty soon after that I took drum lessons (I was approx. 11 years old then).. But I didn't write my own music back then. When I was 14 I started teaching myself to play electric guitar.
I founded my first band and started writing songs. It's funny, we actually played a kind of death metal!
I also had a few excercises in other genres, like hiphop and symphonic metal. We listened to bands like In Flames, Blind Guardian, Metallica etc.
After a little while I also got interested in keyboards and symphonic rock. A friend of mine was in the band Knight Area (who had just released their first album) and he got me into progressive and symphonic music. I started listening to prog bands like Genesis, Camel, IQ.. since I could not really find other musicians intested in this kind of music I decided to start out on my own.
Why did you choose your type of music instead of any other genres ?
Most of the musicians of my age (I started recording 'A Glimpse Inside' when I was 19) who play this kind of music are influenced by the musical taste of their parents. This wasn't the case with me, I was actually just exploring on my own. The genre is not decided, the music comes naturally.
Prog rock has a lot of musical elements that I like, such as dynamics, space for development, rich harmonics, depth. I like the philosophy of exploring the boundaries within sophisticated songwriting.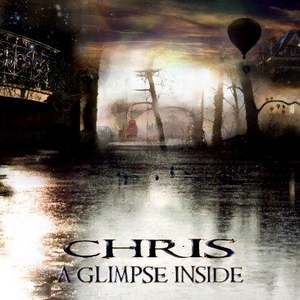 Let's go straight to your debut album. Please tell us more about A Glimpse Inside from 2009.
As I said, I was 19 when I started recording this album. I played every instrument and recorded everything in my bedroom, I spent every unoccupied minute upstairs to get the songs done. It was my first serious attempt to create a proper album, something worth releasing.
When it was finished I just sent it to some record companies, and luckily enough I was able to get it released. I also did the mastering and the artwork.. it's not that it's all about me, it's just that I enjoy being creative in a lot of different ways.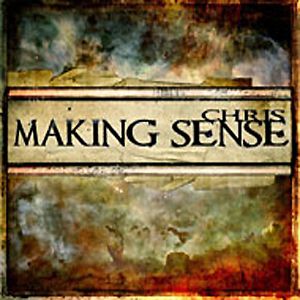 Please tell us more about your second album Making Sense from 2010
I actually had written some of the songs even before 'A Glimpse Inside' was released. I had really a lot musical ideas, and since there was still no band to play gigs with, I started recording straight away. I studied Music Production at the conservatoire of Rotterdam, and I had the chance to use the departement's sound studio to record some stuff. But, similar to the debut album, I recorded pretty much everything in my tiny home studio.
I had the idea of making a concept album. It was quite an ambitious project, with a lot of music, different arrangements and I had a lot of pieces of paper filled with lyrics, schematics, storyboards etc.. Again, I recorded every single instrument myself, but this time I managed to get a more organic and natural sound, much more like a real band playing.
The album titles sound like the lyrics are very personal and almost a therapy. Please tell us more about the lyrical concepts on both albums.
'A Glimpse Inside' containts quite a few songs with a kind of philosophical twist to it. Songs about fate, dealing with a predetermined world where events are just a piece of a jigsaw puzzle in a greater scheme of things. There's a kind of fatality or tragedy in that, but at the same time a sense of purpose and therefore significance for the things we do. There are also songs about love and the way people project their inner selves to the outer world.
'Making Sense' is about one's quest for truth, meaning and purpose. It's a story about an individual, a soul, living one of his many lives on earth. Through conversations with his creator he learns a lot about life, his self, and the meaning of his existence. Knowledge doesn't bring happiness, however. It brings tragedy, responsibility and most of all longing for ignorance.
  But the lyrics do not have a really strong connection to my personal life. They deal with topics I'm interested in, but I would not call it therapy.

For those of us unknown with your music; how would you describe you music and which bands would you compare yourself with ?
It's symphonic rock, with a lot of interesting arrangements, vocal layers and melodic guitars. There are also some influences of bands from the 60's such as The Beatles and The Beach Boys.
I've been told my music also reminds of IQ, Genesis and Klaatu.
You are also member of Sky Architect. How do you fit these two bands/projects around each others and a normal life with bills to pay and other commitments ?
I don't have a band yet, so no rehearsals on a regular basis. I write and record my music in the evening (also at night) and work on some other projects as well.
With Sky Architect we spent the summer holidays recording our second album. At this point we don't have a lot of gigs yet, so it's doable.
What are the plans for Chris for 2011 and where do you want to take your solo career ?
At this moment I'm recording my third album, which I'm planning to release in 2011. Hopefully there will be quite a few gigs after the release, I have found some musicians to play my music live.
Musically I'm expanding my horizon a bit, moving a bit from the traditional progressive rock sound of the '70s. It will definitely be a surprising album, and the song material is really solid.
Then there is the release of the second Sky Architect album, also some live shows and new recordings in the summer of '11.
To wrap up this interview, is there anything you want to add to this interview ?
Thanks for reading! Be sure to check out my album 'Making Sense' on
www.chrismusic.nl
.
Thank you to Chris for this interview