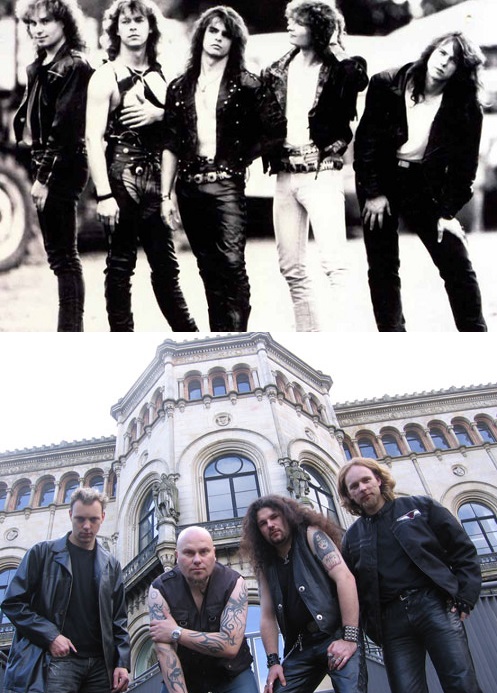 Rough Silk is a progressive power metal band originating from Germany. They were formed in 1989 by Ferdy Doernberg (keyboards, slide-guitars & vocals), Hilmer Staake (guitars), Jan Barnett (lead vocals, guitars), Ralf Schwertner (bass, vocals) and Herbert Hartmann (drums, vocals).

The band has so far released eight albums and is very much active. I got in touch with the band and  Ferdy Doernberg answered my many questions.
############################################
Our Rough Silk biography is quite extensive so let's bypass the formalities. But why did you choose that name and which bands were you influenced by ?

The name says it all : "Rough" stands for the real heavy ( sometimes even trash-  and hardcore ) metal influences and "Silk" for the unusual singer-songwriter-elements and piano-parts. We always had influences from many different genres - from jazz- singer/songwriter-, Prgog-, rock-, AOR, hardrock, metal and also Trash - Hardcore- and Death-Metal-bands in our music. That was what made the band special - we didnīt use the typical hairband-Riffs of the 80ies. The riffs were always different than the typical hardrock and powermetal- riffs. They were way heavier with a lot of halfsteps. And than we combined them with Billy Joel-influenced pianoparts or acoustic instruments. We call it "contrast-music".
     
Influences ? Here we go : Billy Joel, Slayer, Queen, Agnostic Front, Metallica, Waylon Jennings, Rush, Pink Floyd, Accept, Yes, Bruce Springsteen, Steve Earle, Deicide, Social Distortion, John Wesley Harding, John McLaughlin & Mahavisnu Orchestra, Bob Dylan, Bon Jovi, Thin Lizzy, Jean-Jacques Goldman, Miles Davis, Jackson Browne, Jason & The Scorchers, Morbid Angel, Laaz Rockit, Bob Wills, Queen, Savatage, Kiss, New Grass Revival, Ted Nugent, Townes van Zandt, Bryan Adams, Ramones, The Hooters, Rose Tattoo, ZZ Top, Dr.Hook, Pantera, The Eagles, John Cafferty & The Beaver Brown Band, Night Ranger, Dare, Ratt, Kreator, Lee Roy Parnell, Hank Williams ( sr + jr ), Boston, Huey Lewis & The News, The Beatles, The Rolling Stones, Cannibal Corpse, Motörhead, AC/DC, Sick Of It All, Harem Scarem, Willie Nelson, Johnny Cash, Overkill, Journey, Testament, Cinderella, Iron Maiden, Cirith Ungol, 
      - this is actually an endless list...........................

This is an archive based interview also intended for the fans you get well after both you and I have passed away so let's go straight to your albums. Please give us your long or brief views on your albums, starting with.......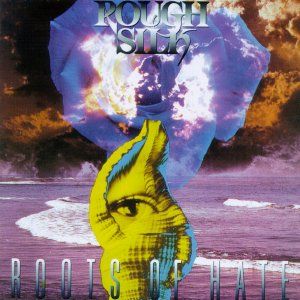 Roots of Hate from 1983

- our first album. We were on RCA and it was produced at the Dierks-Studio at Cologne, where all the famous Scorpions- and Accept-albums  were recorded - and we were a young band without much experience so we were a bit lost and blinded by all those gold records hanging at the walls. The producer was Stefan Kaufmann ( Accept-drummer - now U.D.O.-guitarplayer ), who did a great job making us sound way better than we actually were at that point but on the other hand he had his own vision and he didnīt like all the strange parts - for example piano parts, jazzy drumparts or a weird acoustic-breakdown in the middle of a metal song, etc.... - so itīs a really good debut-album and I still like most of the songs but it shows just one ( the straighter ) side of the band even though we had a lot of typical Rough Silk-Songs at that point already.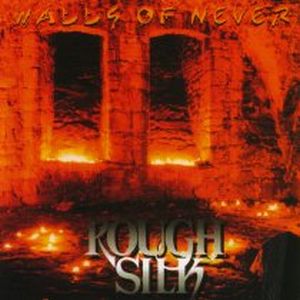 Walls of Never from 1994

- we started recording it with Dieter Dierks ( Scorpions-producer ) but during the recordings we lost the deal like so many bands because Grunge hit the streets - so half of the songs were produced by Dieter and after we found a new management and a new label we went into a different studio to record the other songs with Steve Mann ( Michael Schenker, Sweet ). This time we had more freedom to record piano parts, Pink Floyd-guitars, Queen-harmonys, etc. So it showed the stranger side of the band as well as the heavier side. We had a Thrash-metal tune with piano parts ( "Toxical roses" ), Jazz-parts ( "the clown", "one more for the ride" ), 70īs jamrock ( "donīt leave me now" ), New York Hardcore meets Prince ( H8 what u want" ), a tribute to Janīs idol Freddie Mercury ( "Somebodyīs out there" - sounds like a mix of Queen and Testament ! ), and many other weird things on the album. But also many metal songs like "never say never", "walls of never" and "lust is a killer". We still play a lot of these songs live - for example the 3 "never"-songs : "walls of never", "never say never", and "never lose again"
"Walls of never" was the most sucessful album of the band and we toured a lot supporting it.
I still like the songs a lot but Iīm not too happy with the sound and the production of the album.
But many fans consider it the best album we did.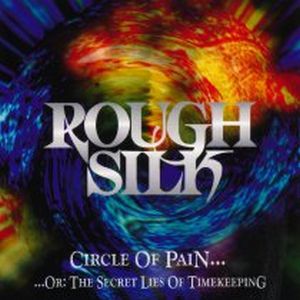 Circle of Pain... ...Or: The Secret Lies of Timekeeping from 1996 

- Right before we started recording the album Hilmer Staacke, our first guitarplayer had to leave the band because of health reasons. We quickly found a new guitarplayer, Andreas Laszewski, who was a great shredder. But unfortunately he wasnīt a real teamplayer so he left us half a year later. But he played some great guitarsolos on the album.
Iīm still very happy with "Circle of pain" - I like all the songs a lot and it was the first time we produced ourself with an engineer so we had the complete control.
Jan sang great on the album and thereīs some real cool playing on the album. We played all the basic tracks live without a click track in a huge recordingroom just like the old bands. It also was the first album were we could integrate many acoustic instruments like Dobro, hawaiian steel guitar, accordion, mandolin and others into our music - and on the other hand combined it with a Pantera-style rhythm guitar sound. I still think that itīs a really good album.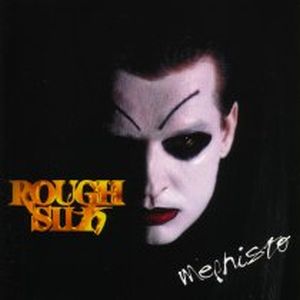 Mephisto from 1997


- also one of our most sucessful albums - but on the other hand a love/hate-thing for me. After touring for "circle of pain" Herbert Hartmann ( the original drummer ) and the new guitarplayer had left the band and were replaced by my brother Curt on drums and Nils Wunderlich on guitar. Together we wrote the new material. I really like the songs but I hate the production. We were forced to let Jochen Wollenhaupt, the engineer of "circle"  be the producer this time and he wanted us to sound like Rammstein or Marilyn Manson. Because my brother and aspecially Jan also wanted a way more modern sound it was done this way. I really love most of the songs but I think without all these off-hi-hats and the Techno-keyboardparts he programmed in the background it would have been an even better album. Many old fans hated the album but we also found some new fans - so it still was successful but in the studio it was already obvious that Jan didnīt see himself as a bandmember anymore. He saw himself as the "star" and we were just his "background-band" - so there was no future with him anymore which was a shame because he was a really good singer.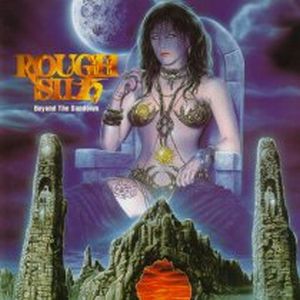 Beyond the Sundown from 1998

- after Jan left the band we found Thomas Ludolphy, who was a totally different singer than Jan, We didnīt want to have a copy of Jan. Thomas did a really great job on "beyond the sundown", which is still one of my favorite Rough Silk-albums. He had a way more agressive voice and the album was indeed "rough" and "silk". It was the first album that was produced at my own studio with the help of Martin Huch, a famous german musician. I still love every song on it. Itīs a very agressive album but also has many acoustic parts and singer/songwriter-elements. For me itīs the heavier twin brother of "circle of pain". Many old fans who liked Jan a lot were not so much into Thomas but I still think that he did a great job.
We toured a lot to support the album ( with Fates Warning, 2 times with Savatage ) and also we released a best-of-album called "wheels of time" in 1999 with 8 new and unreleased tracks on it.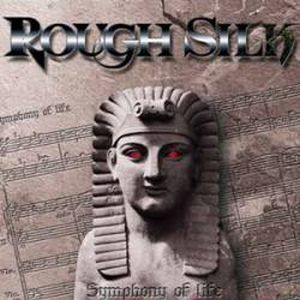 Symphony of Life from 2001

- was a big thing for us because Jon Oliva from Savatage had offered to produce our next album. He was one of our heroes and also became a good friend after he had toured 3 times together over the years. So we started writing a concept-album - which was a lot of work and during the pre-production my brother Curt left the band because he wanted to start his own project and our original drummer Herbert Hartmann came back. I still like "Symphony of life" a lot - itīs a cool album with many great songs and Jon Oliva even sang a duet with Thomas on the song "Lucifer" - what an honor !!!
Iīm not too happy with the sound though and also Thomas wasnīt the right singer for the more epic stuff - he really didnīt feel that ! The "beyond the sundown"-like-stuff he sang great again - and because of Jonīs work with the Trans Siberian Orchestra and Savatage he was very busy and the whole thing took a lot of time and overseas phonecalls in the middle of the night. But finally it was done and we were happy with it but unfortunately the recordcompany ( Breaker-Records owned by Udo Dirkschneider ) went out of business a few weeks after the release so the album fell into a big hole........
What a shame ! We were very frustrated and Thomas left after he wasnīt too happy with the more epic songs already. But than Herbert, Nils, Ralf and me just carried on without a singer and played a very very underground-tour sharing the lead-vocals so we went out on the road without a singer to support an album that wasnīt in the shops anymore - but we had a lot of fun playing as a 4-piece and we played a lot of really cool shows. The support-band was a young band from our neighbourhood called "A.O.D" which will be important for the future....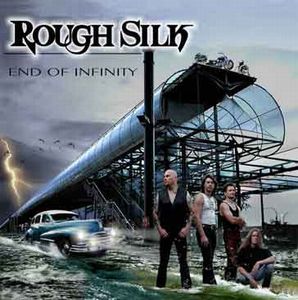 End of Infinity from 2003

- the album of a dying band...........
After we had played about 30 shows without a lead singer we thought it would be a good idea to record a new album that way. But in the end apart from me nobody was interested in really doing it anymore. I guess itīs a natural thing : The band wasnīt successful anymore and everyone had different things going on - families, dayjobs, kids, etc. - so the band was actually dead already but nobody had told us so we gave it one more try - because apart from me nobody had actually written new songs we used old songs we had never used and shared the lead-vocals equally. Itīs not a bad album but itīs more like a mixtape - different songs by different people from different eraīs sung by different singers....and also you can hear that every member of the band wanted something different. Also the sharing-the-leadvocals-thing made it sound more like a sampler than like an album. The main problem was that there was no common vision anymore. One guy wanted to do a pop album - the next one a prog-rock-album and I was the only one who silently whispered : "metal !" - but the others where at a point where they were not into metal at all anymore so I agree that itīs maybe the strangest Rough Silk-album but as I said : I still think that there are some good songs on it. But shortly after that the band split up - and maybe we should have done that a bit earlier !!!
But even the "end of infinity"- album has some good songs and some very nice playing on it. So basicly I like most of the stuff we ever recorded. Even the bonustracks on the "wheels of time"-album are still cool !!! So I donīt regret any album we did. Even the "end of infinity"-album was okay as a "farewell-album". It was secretly released on a label called "common ground" who never payed us or anyone else and after a few more shows the band split up and it was over....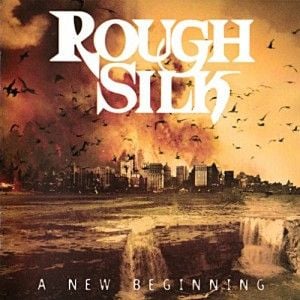 A New Beginning from 2009

The title says it all :  it is a new fresh band ! What happened was that the band had broken up in 2003 directly after the release of the "end of infinity" album. So it was over and RS didnīt exist anymore. I carried on playing with Axel Rudi Pell, Uli Jon Roth and many other musicians, made another soloalbum which was way more successful than I expected it to be and so I played many solo-shows as a singer/songwriter but something was missing. I had many ideas for metal tunes that would not fit on my solo-albums at all. So I started looking for young and hungry musicians to form a new metal band : André Hort, who had been Rough Silkīs webmaster for a few years already, was an obvious choice. André had opened up for Rough Silk with his band A.O.D. a few times and after the band had split up, A.O.D.īs guitarplayer Mike Mandel also joined the newborn group. We started  writing together and after a while it was obvious, that the music sounded a lot like the metal-side of  Rough Silk combined with some fresh new influences but definitely without the pop-experiments of the last albums. Originally we had planned to give the band a new name but now we had to realize, that my songwriting style makes a metal-song automaticly sound like Rough Silk. So because the old members of the band don not play anymore anyway we decided to become the "new" ROUGH SILK ! After a few months we found the perfect drummer : Alex Wenn, who is a really good drummer from our neighbourhood and has - even though heīs still pretty young like André and Mike, too - played with many good musicians like Craig Robinson ( bass player of John Lee Hooker ), Spencer Sercombe from Shark Island and the famous german Countrysinger Gunter Gabriel. Itīs a new band but still typical Rough Silk. Even though we are very open-minded Rough Silk were always a metal-band. Thatīs the good thing about the new line-up :  Because Mike and André come from the trash- and death metal-scene their way of playing is very agressive and up to date and makes the old songs sound fresh and new when we play live. Alexīs pounding drumstyle that includes many technical skills, brings an exciting contrast to their playing. I think, that this album is way more Rough Silk than the last album with the old members. And itīs definitely a metal-album again ! Rough Silk had many line-up-changes through the years anyway and Iīm the only remaining guy but actually it was always more about the bandīs style- the name already says it  : "Rough" for – thrash-metal-influenced riffing – and "silk" for piano-parts and singer/songwriter-influences - than about who was in the band even though of course everyone had his input !!! We had a very unique style wich I still love. Thatīs the reason why I founded a new version of Rough Silk. Mike, André and Alex are young and hungry - and Iīm the metal-grandpa, ha ha !!!!  They are great guys and very good musicians.  So the title is definitely fitting : It was a new beginning and Iīm very proud of the album.
Iīd like to say sonething abot the last song of the album "A song for Hilmer" - I wrote and performed it right away in L.A. the day I got the news, that our original guitarplayer, Hilmer Staacke, had died the day before. I was in L.A. playing with Uli Jon Roth and Robbie Krieger ( The Doors ). Hilmer and I went to school and had founded Rough Silk together, and after he had left the band we still were getting along very well, even though we didnīt have so much contact anymore, which is something I regret a lot now. Musically Hilmer was an underrated guitarplayer , who had a great tone and was more into melodies than the "shredding"-thing. Besides Jeff Beck one of his favorite guitarplayers was Warren de Martini from Ratt. As I was now playing with Warren in L.A. I thought of Hilmer and told Warren, that I had a friend who was a big fan of his playing. The next day Warren brought a poster to the show that he had signed for Hilmer. I wanted to give it to him on his birthday on the 5th of June. But 10 minutes later my cellphone rang and Ralf ( the original bassplayer of Rough Silk ) told me that Hilmer had died. Of course I was totally shocked. Hilmer and me grew up together and shared so many things. For Rough Silk he was very important and he definitely left his mark on the songs of the first albums. In the first years we rehearsed 6 times a week for 8 hours and all songs got worked out together in the rehearsal room. The basic ideas were always by Hilmer, Jan and myself. Hilmerīs songs ( like for example. "Donīt leave me now" und "Ups and downs" ) had a very strong seventies-touch ( way before the Seventies-revival ) and were very different from the typical riff-orientated songwriting-style of the end of the eighties. His always present disease was one reason for him to leave the band in 1995 but also he was very shy person wo didnīt like to be in the spotlight and also hated the business-part of being a professional musician a lot. On the very long European tour with Helloween ( 3 months ) he already had problems with asthma and allergies. Hilmer was a very sensitive and intelligent person and after he had left the band the "innocence" was gone. Even though all the people that played in Rough Silk later were great or at least good musicians this special "us against the world"-feeling of the original lineup was gone. ( I donīt mean the new line-up - Iīm talking about the line-ups in between !!!! ) After leavng the band he worked as a sessionplayer ( for a local radiostation, for example ) and gave guitar lessons. He married and got a now 8 years old daughter who became the main focus of the last years of his life.Hilmer only got 38 years old but his music will survive him.  I wrote the song the same day and recorded it with the help of my friend Roy Z right away on an old piano in one of the backstagerooms. Of course this recording is not perfect - you can hear Uli Jon Roth practice Vivaldi with his students if you listen to it on headphones and I also played too much but I didnīt want to change it later in the studio because it is authentic.  In the end of the song you can hear Hilmer himself. I found a guitarsolo we had recorded in 1995 and it was in the same key so you get the chance to listen to Hilmer one last time.

How is the current availability of all your albums ?

Good question !
The "symphony"- album is out of print, the "end of infinity"-album as well,  - the first 5 albums are still avaiable by Massacre-records ( at least through their mailorder "Metal Merchant" and Amazon ) and "A new beginning" is still in the shops.

There has been some long gaps in your career. Please fill them in for us and what happened in those gaps.


Well - I was working..........
Rough Silk was my first professional band and is still my secret passion - so itīs something special about this band !!!!  But besides Rough Silk Iīm a permanent member of the Axel Rudi Pell-Band for 14 years now and I also play a lot live with Holy Moses and also do a lot of studio work and release solo albums and play solo a lot as a singer/songwriter. 
Of course I like working with different musicians and you always learn something new, that brings you to a new level as a musician or as a human being. I played on more than 150 albums so far. Iīve worked with so many different artists in the past and present like for example Uli Jon Roth, Holy Moses, Roland Grapow, Masterplan, Taraxacum, David Paitch ( Toto ), Jeff Kollman, Rick Monroe, Destruction, Tom Angelripper ( Sodom ), Crimson Glory, John Wesley Harding, Chris Caffrey ( Savatage ), Jason Ringenberg ( Jason & the Scorchers ), Freedom Call, Edenīs Curse, Francis Buchholz of the Scorpions,, Julian Dawson, Joseph Parsons, Robbie Krieger ( The Doors ), Roy  Z.,  Therion and Snowy Shaw, ( Merciful Fate, Notre Dame ), Messiah Marcolin ( Candlemass ), Gamma Ray, Max Weinberg of Bruce Springsteenīs s "E-street-band", Axxis and many others .
You always pick up things and learn a lot when youīre open-minded.
But Rough Silk is the only metal band where I write a lot of music and all the lyrics so the band is of course very personal and important to me.  Our main problem was that we were not so easy to categorize and the beginning of the nineties were not a good time for metal bands because of grunge and other trends like that.  But what can you do as an artist ? You can just release the music yiu feel and believe in and if youīre at the right place at the wrong time - thatīs life !!!!!!

How would you describe your music and which bands would you compare yourself with ?

Didnīt I answer that before ? The name says it all : "Rough" stands for the metal influences and "Silk" for the unusual singer-songwriter-elements and piano-parts. We always had influences from Trash - Hardcore- and Death-Metal-bands in our music and combined them with acoustic instruments, fusion-parts and Billy Joel-influenced pianoparts. Itīs hard to find any band that sounds like us - I donīīt know...

The 2009 album was named A New Beginning. What did and will this new dawn include ?

Well, it was exactly that : "A new beginning". The feeling in the band is great. We played some cool shows and we just finished recording our new album "The good,the bad & the undead" which will be released in March 2011. Itīs still the same line-up and the same musical direction - maybe a bit more "progressive" - some parts are nearly "Jazz-metal" !! So we are carrying on !

In your view; which is the best album Rough Silk has ever released ?

I canīt tell. I like them all. In every song you write is a part of you. I donīt like the way some of the albums are produced but still I like the songs a lot. Probably the one I like less is the "end of infinity"-album because at that point it wasnīt a real band anymore. But there are even some good songs on that one as well though.


Rough Silk has been releasing albums since 1983 on various (in)famous record labels like Mausoleum, Massacre etc etc. What is your experiences with the music industry and where do you think it is heading ?

Well, thatīs not easy to answer. Of course Iīd like to say that itīs all about a good song and good playing but the music business has changed a lot.
I wouldnīt like to start as a young band right now. The business is in a huge crisis and on the other hand there are way too many bands.
Another problem is the lack of originality. Many bands just copy other bands and only a few new bands have an own style. But thatīs what most business people want because this way bands are easier to categorize. But I think in the next years a lot of changes will happen in the music business.

Ditto for the gigs scene. How is the gigs scene now and do you have any problems getting good gigs and tours ?

We play wherever we can - small festivals - club shows, etc. Of course it would be cool to do a support tour with some bigger band - but thatīs always a money-thing.
But weīre an oldschool band - so we play a lot of shows on our own on the weekends - just like the old bands : 4 guys in a van !!!! Whereever thereīs power to plug in : We play !!!!
We just signed a new booking contract and donīt have problems with setting up our stuff ourselves to play and afterwards tear down again and drive on to the next show.
Many bands donīt do that anymore !!
It will not be easy Iīm pretty sure - but we didnīt make this album for money - me made it because we love this music. Thatīs one of the reasons why I wanted to have a band with young and idealistic musicians and not some old mercenaries who play for money only.


What is your plans for this year and beyond ?


Nothing special - touring - recording - writing and also Iīll work on my next solo album - play many acoustic shows as a solo artist and also tour with Rough Silk and Axel Rudi Pell. And also work with whoever may call me ! Sometimes things happen very quick in the music business : You get a phonecall and 2 days later you sit in a plane to somewhere ! ), Iīve learned one thing : Most of the things in life you canīt plan anyway – we are oh so sure how things will turn out and then sudenly everything changes and all our carefully made plans are nothing but dust in the wind… So maybe itīs better to talk about hopes : I hope to stay busy, healthy, lucky and maybe something  cool will come my way – who knows ?
With Rough Silk I hope that we can play a lot  and that many people will like our new album "The good, the bad & the undead". It will be released on Rcok It Up / Icewarrior-Records in March and we are really happy with it.

To wrap up this interview, is there anything you want to add to this interview ?

Just one thing : Stay open minded and support live-music and real artists !
All the best - yours, Ferdy Doernberg
please check out : www.rough-silk.com and www.ferdydoernberg.de
Thank you to Ferdy for this interview
Their PA profile is here