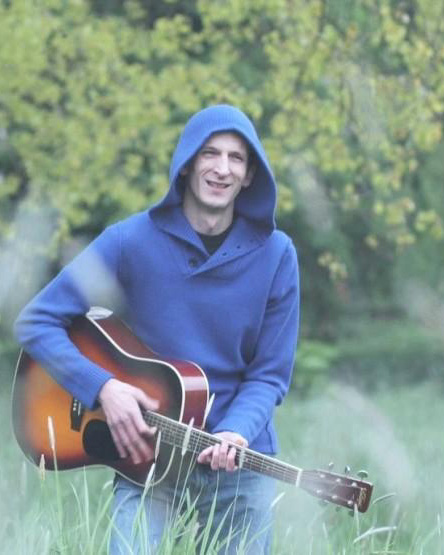 German born, UK based composer and multi-instrumentalist Ben Rusch is an award winning artist with a steady stream of releases to his name, composing music that he describes as compositions building on influences from pop, folk, jazz and classical on a rock music foundation.
I got in  touch with Ben for an interview and he kindly answered my questions.
~~~~~~~~~~~~~~~~~~~~~~~~~~~~~~~~~~~~~~~~~~~~~~~~~~~
You were born in Germany, but are now living in the UK. Just to start with, please tell us more about your background and why you took up music.

Yes, I was born in Germany and in 2000, went to the UK to study. I've always been ludicrously anglophile so I was more than happy to stay there after university. It's hard to avoid cliché when talking about one's love of music, especially when you are lucky enough to have had that passion nurtured early on by a musical family. With that disclaimer in mind, music is a necessity for me without which life would make very little sense.

What is your musical ethos and philosophy ?

My aim is to write music where every song is unique and free from musical cliché; songs that are easy to listen to and at the same time musically rewarding, allowing you to discover new facets and musical treats every time you listen to a song afresh.
By way of a recording dogma, I record every instrumental track on every song from start to finish in one take, as played live - as opposed to recording the chorus in one take and then the verse separately, for instance. It's a labourious process but I feel that it adds a sense of honesty to the music.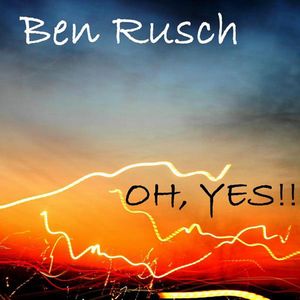 You have released a lot of albums. You want the album Time to fade into obscurity so let's bypass it and concentrate on the three latest albums. Please tell us more about the Oh, Yes!! album from 2009.
Deep down, OH, YES!! is exactly how I want to put together every album as a set of musical ideas that are truly diverse. Anything from 'epic' (please forgive the term) rock music to quiet acoustic pieces. Even lyrically, it's quite a mix, ranging from intricately crafted metaphors on the one hand to a funny slapstick pop song about the desire to self-harm induced by listening to Country music on the other. See more
here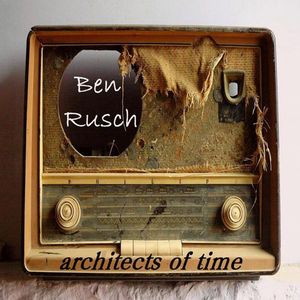 Please tell us more about the Architects of Time album from 2010.
The greatest feature of the Architects of Time album is the beautiful viola work of Bimbi Urquhart that adds so much colour and such beautiful textures to the songs. Having released a wild mix of musical styles with the OH YES!! album, I set out to make an album with a consistent Folk
thread running through it. That sort of worked, but I couldn't resist the temptation of opening with a heavily progressive instrumental track in a 9/8 time signature with lots of key changes. As a result, I have yet to meet anyone who listened to the album past that first track.
To my complete astonishment, the album was nominated for Best Foreign Record in the 2010 Prog Awards, something that I still assume was a mix up that the jury is too kind to correct. Read more about it
here
.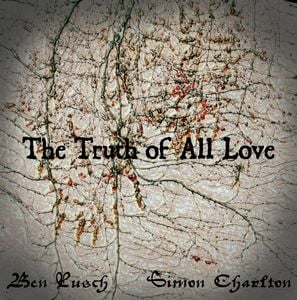 Please tell us more about the The Truth of All Love album from 2010.
The Truth Of All Love is a collaboration with the amazing English poet and wordsmith Simon Charlton. We met at Oxford in 2001 and have since been merging lyrics with music for about a decade now so it felt right to finally set out to weave songs into a full-length album. Simon's lyrics
are incredibly profound - every composer's dream and I'm really grateful for the chance to work with him. Musically, it's predominantly an album from the folkier side of things, with an organic, acoustic feel to it. More
here

Please tell us more about all the other albums.

As to my first albums, the less said, the better. I was young. The newer albums often feature instrumental work - lots of piano and electro-acoustic fusion, some neoclassical work. It's a nice playground for me to get that kind of music out of my system so that I can turn to music that's closer to my heart.

How is your writing and creative processes and how and where do you record your albums ?

I am pleased to say that I have successfully trained my body to convert coffee into music so that, caffeine levels permitting, I just sit down in the (late) morning and start recording (in studio terms, I am self-sufficient) without any form of a preamble. Admittedly, it would be helpful, on occasion, to have a creative process that does not hinge so much on the availability of strong coffee but you can't have everything.


For those of the readers (including myself) who are not familiar with your music: How would you describe your music?

It's cliché-free music that lives primarily in the Rock and Folk necks of the woods. On the Progarchives it carries the label 'Crossover Prog', something I am entirely happy with in that the term accommodates a wide range of individual styles, a wide spectrum of music.
That said, I can never really do justice to the 'Prog' label since it is associated with so many musicians who are several thousand times better than me. My humble attempt at Progression-with-a-capital-P is to try to make every song unique, to transcend genres and to make the songs musically rewarding.

You have done a lot of gigs too. Which kind of audience do you attract and how many do you play for at each gig ?

To say that I 'attract' an audience is overstretching the term - my aim playing live is not to traumatise the audience. I used to play a healthy number of acoustic sets in the past and bigger concerts in the distant past but these days, I am much keener on writing music.

What is your plans for the rest of this year and beyond ?

In the event that anyone should become interested in another Ben Rusch Rock/Folk album then perhaps I might write one but the focus is on instrumental music. A decent chunk of that music will happen behind the scenes but there is a small trickle of public-facing music which will be released under various pseudonyms (to avoid confusing people too much). I am currently working on a solo piano album (the 'jasmine brunch' project) as well as an instrumental album with light acoustic instrumental music so we'll see how people like it. I am also hoping to record another Prog-related album with the lyrics of Simon Charlton this year, a sequel to the The Truth Of All Love album so to speak.

To wrap up this interview, is there anything you want to add to this interview ?

My sincere thanks to Torodd and to all of you for reading this. I am often awestruck by how much good music there is to be discovered, and open-minded people like you who share it with the world make it a more worthwhile place.

Thank you to Ben for this interview