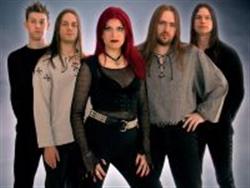 Forgotten Tales was formed in Quebec City in October 1999 as the result of a music project proposed by Rene Pineault (manager), as a tribute to the Power Metal movement well-known in Europe. As pioneers of this style in Canada, and eager to promote this type of music with enthusiasm, Forgotten Tales produced a few sold-out concerts before doing the opening act for the Finnish band of international renown, Nightwish, when visiting Montreal in november 2000. From then on, the idea of producing an album of original material rapidly takes shape in the minds of the band members.
I got in touch with the band and Marty answered my questions.
########################################
Our Forgotten Tales biography is quite extensive so let's bypass the formalities.
But were any of you involved in any other bands before you joined up in Forgotten Tales, which bands were you influenced by and why did you choose that name?
We all were in other bands before Forgotten Tales but nothing of interest actually. They were in majority cover bands. My main influences were guitarists of the 80ís, especially Vinnie Moore. Metal bands like Iron Maiden, Helloween and Megadeth were big influences too.
Why did you choose your type of music instead of pop, folk music, punk or brass bands?
Like I said, Helloween was a big part of what I have listened to when I was younger. I always liked the classical mood of their songs and the energy they had back then. Itís a really inspiring style of music to play and you need good skills to perform in it.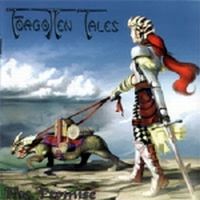 Let's go straight to your debut album. Please tell us more about The Promise from 2001.
At the beginning, Forgotten Tales was a tribute band to power metal. We did the first album because of the fans. They were always asking for original stuff and thatís what happened. It took us around eight months to compose the entire album and three to record it. The results were very satisfying considering the fact that it was made very fast. The lyrics on the promise were a bit naÔve but I think that the music compensated a lot.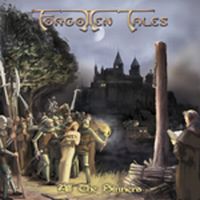 Please tell us more about your second album All the Sinners from 2003
All the Sinners is a result of three years of hard work. Since I composed almost everything, even the lyrics, I needed a lot of time. This album is more progressive than the first and the sound is much better.
I used a 6 song concept on the opening followed by 4 tracks on different subjects. Even the lyrics have taken a step up.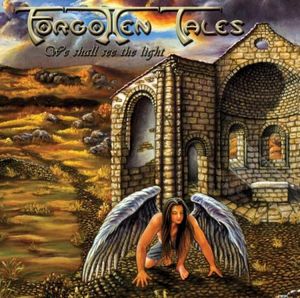 Please tell us more about your third album We Shall See the Light from 2010
I think we reached another level with WSSTL. The production, the songs and the lyrics are much better from my point of view. I decided to compose differently from the two others by adding more progressive stuff and by writing lyrics about something different than medieval. Soniaís voice is more natural and I think that itís what makes this album our best.
How is the creative processes in Forgotten Tales from coming up with an idea to it's being recorded?
I always begin by the lyrics because I think that itís very important in order to find the right ambiance. I must know what Iím talking about if I want the music to be relevant. Once itís done, I let my fingers and my brain work. I put every idea I have on my computer until I have everything I need. When the frames are done, I give the songs to the other musicians so they can put their own ideas on them. Then, after some arrangements here and there, weíre ready to record.
For those of us unknown with your music; how would you describe you music and which bands would you compare yourself with?
I canít think of any bands that can be compared to Forgotten Tales but what I can say is that it could be a mix of a lot of my influences. Thereís a bit of Helloween, Rush, Vinnie Moore, Angra, Stratovarius and Rhapsody. It is definitely power metal but with a touch of progressive and some jazz fusion influences in the guitar solos.
Your albums have been released without supports from a big record label. What is the pros and cons of going it alone?
Actually, there are more cons than pros. We donít have a label behind us to make us play in festivals or distribute our albums worldwide. We have to do all that by ourselves. The positive point is that we have the entire control of everything. We have the support of small record companies in some countries who help us with the distribution.
How is the live scene in your area and how active are you with gigs these days?
Not very active since we were in studio recently but weíre working hard to go back on stage. Here, power metal popularity is decreasing a little bit since promoters saturated the market. Metal fans are still there but less willing to pay for tickets that are more and more expensive.
What are your plans for next year?
Next year, we will work on a video or two. Weíd really like to go on tour anywhere in the world and weíll work on that. Iíll certainly begin to work on new stuff.
To wrap up this interview, is there anything you want to add to this interview?
I want to thank you for this interview and thank the fans for supporting us all these years. Without them we wouldnít exist. Weíre looking forward to play in your area, wherever it is.
Be part of the taleÖ
Thank you to Marty for this interview