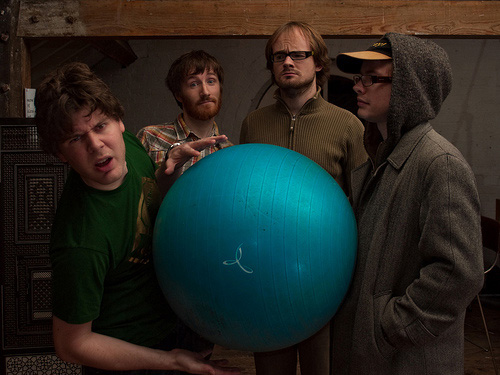 The ProgArchives database contains a lot of excellent non-commercial bands who gets no recognition. This due to reasons I do not understand. Having a progressive mind is all about exploring and probing new music. For example; this band's music.  
Thumpermonkey Lives! is one of the bands in ProgArchives that will richly award those who ventures into their world. Most of their albums is free downloads too. 
I got in touch with Michael Woodman for their story. 
######################################################
When, where and by whom was Thumpermonkey Lives! set up. Why did you choose that name and which bands were you influenced by ?

The name is the fault of a friend of mine. He told a totally apocryphal story - a fake gulf war anecdote referencing recruits who would be charged with the task of carrying depleted uranium shells, (or 'Thumper' around the battlefield). Hence, these 'Monkeys' would, 'Monkey the Thumper'. The 'Lives!' was added on by our ex bass player, Mike Hutchinson to delineate between the full band line up, and plain Thumpermonkey (just me). Plus with the exclamation mark, it looks like a B-Movie title.

I guess Thumpermonkey started in about 2001 when I was in a band called Brand Violet, which played Pixes / Blondie style surf-goth music with quite a commercial edge. Brand Violet was great fun, but the music was very different from what I was listening to, (early Genesis, Strapping Young Lad, Mr Bungle, Melvins, etc), so I recorded Alpha Romeo on a broken computer in an attempt to get some of that stuff out of my head. It was just me at that point. 

Based on your name, the casual reader of this interview can be mislead to take your band as a joke based on the band name. But your music sounds well crafted and should be taken seriously. What is the whole Thumpermonkey Lives! ethos ?

It's a tricky one. We do spend a lot of time crafting our music, but we do latch on to certain ideas because we think they are amusing. The humor is either very dry in places, (i.e. 419 from the new album which sounds very sincere, but is lyrically made up of bits of nigerian phishing scam emails, or Proktor Silex which is a joke based on early David Cronenberg student films). In other places things get a bit weirder, (another album reviewer branded our music as 'wacky', which is a label I think we'd certainly seek to avoid), but we don't go out of our way to write a 'comical' album as such. Peversely, I'm quite keen to stick with the title, because in a recent PR campaign, a lot of reviewers wouldn't touch us on the basis of the band title itself. We don't make life easy for ourselves.

Let's go straight to your albums. Please tell us more about........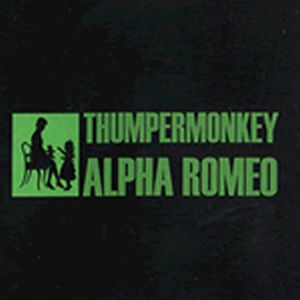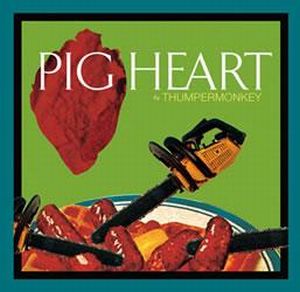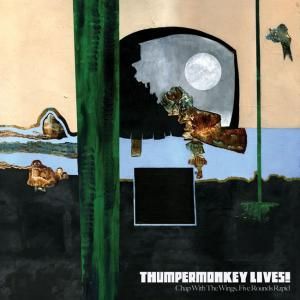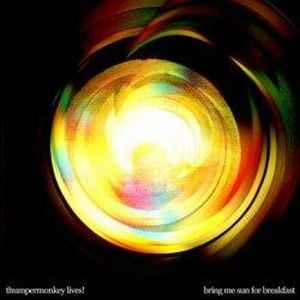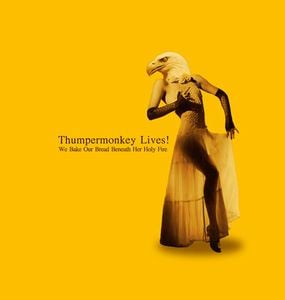 Alpha Romeo (2003) is low tech experimentation. I think the vocals for this were recorded by plugging a microphone into the microphone on the back of my computer. Then I recorded bits of guitars, etc, and actually loaded them into Reason, (triggering them as drum hits in the right place). It was a totally ridiculous way of recording that seemed perfectly sensible to me at the time. It's very electronic mainly because I know that if I didn't push it in that direction, it would sound even more like bedroom recordings - there's nothing less satisfying sometimes then home recordings where the musician is trying to make his stuff sound like a 'band'. That's a logic that followed largely through to Pigheart from 2004, (which is also just me). I couldn't get good guitar tones, so I just tried to make them sound as ugly as possible, and swamped everything in tons of ludicrous synth effects. These albums are less progressive, but quite orchestrated - as a result, I think I got interest from press that were also still paying Brand Violet attention. This all changed when I hooked up with Mike Hutchinson and David Croshaw to form Thumpermonkey Lives! and record Chap With The Wings, Five Rounds Rapid (2006). The style of the music changes a lot here because the writing suddenly became much more collaborative. Also I was listening to the Melvins a lot, (Mike Hutchinson's influence at this point). We wrote and recorded this album pretty quickly, and didn't censor many ideas, so it produces a bit of a love / hate reaction. We pushed these extremes further on Bring Me Sun For Breakfast (2007). We open with a whimsical 10 minute prog track which sounds like Shudder To Think, and end with a 10 minute sludge-doom track, taking in all sorts of genres on the way. The new album (We Bake Our Bread Beneath Her Holy Fire from 2010), sounds very different - it's dense and orchestrated, but less obviously metal inspired - I think we sound more like a progressive / post rock band now. This is partly down to there being a totally different line up - Mike Hutchinson and I were joined by Rael and Ben, who brought a new compositional flavour to the mix.  

Your first four albums is free downloads while the last album is available from all good retailers, your record label and your homepage. Why making the first four albums available for free ?

We make music because we love to make music and play gigs. We don't really do mammoth tours or anything like that, (although we wouldn't discount the idea if the right situation came along). We are quite aware that it isn't easy to sell music to huge crowds without playing a huge amount of gigs, (especially prog rock!). Realistically, once we've made the money back on manufacturing costs, we just want to get our music out there, so we tend to give older stuff away for free. We have no interest in turning what we do into a business - we'd rather save all our energy for the writing, recording and gigging that we do.

Your music has been described as David Bowie meets Napalm Death. Listening to your albums, that is probably not too far off the truth if Radiohead is added too. But how would you describe your music ?

I think the Napalm Death thing, which has stuck for a while is a bit odd...I think we used it in PR sheets because it showed extremes in the genres we take in, but really, we're not that heavy. It's a difficult space to be in, because we're too progressive and whimsical for the metal crowd, and too heavy for a lot of the prog rock fans. Of all the terms used to describe us, I think 'heavy art rock is pretty good.

How is the creative processes in your band from coming up with an idea to commiting it onto an album?

It's a mixture. Some ideas come from jams, other times a band member will bring a complete idea to the band and we'll just chip away at bits of it until everyone is happy. We are obsessive demo makers. We have a dropbox folder brimming with ideas that have never made it on to Thumpermonkey releases...!

You are doing a lot of gigs. Your music is not easy to grasp, to say at least. What is your scene and your niche in the music market. Is it the he college/university, indie, techno, alternative or the prog scene? What can we expect on a Thumpermonkey Lives! Gig?

Really, we start with other bands and try and do shows with them. Most of the gigs we play are run by other bands on the circuit - it's very DIY, and it has to be with this kind of music. We've played with awesome bands like Nitkowski, Astrohenge, Godzilla Black, and Mayors of Miyazaki to name but a few. We just try and get on bills with other weird bands in the hope that fanbases...er...'cross-pollinate'.

What is your plans for this year and beyond?

We are breaking in new material in and around London this year, and we are recording our next album in April 2011.
Thank you to Michael for this interview

Their first albums can be downloaded from
here


Edited by toroddfuglesteg - January 22 2011 at 17:20