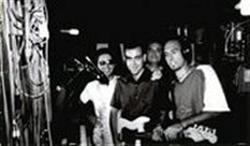 Yleclipse, from Cagliari, Italy, formed in 1998 under the moniker Eclisse. After the debut album, the band name was changed to Yleclipse. 

The band describes their musical philosophy on their website: "The founder-members share the same love and interest for a particular musical field of research: progressive rock. The aim we've been trying to achieve since the earliest rehearsals and the first recording session, was to combine the peculiar progressive and experimental 'eclecticism' with the elegance and the immediacy of the pop song. Our main influences are: medieval music, classic rock, not to forget traditional Celtic music (Irish and Scottish folk in particular). We have always been interested in musical research and our constant perspective is to try, in musical terms, to broaden our horizons, keeping excited on a variety of styles, and doing constant attempts to find 'our special way.' That is why . . . the wide range of styles covered by the band, goes from ragtime to ambient pieces and evocative 'slow-air like' tunes, arranged with a typical nineties 'unplugged' taste." Their music is indeed a pleasant eclectic version of neo-prog. 
I got in touch with the band and Alessio answered my questions.
##############################################################
The Yleclipse biography has been covered good enough in your profile page at ProgArchives so let's bypass these formalities. How was the music scene in your area when you started and why did you choose to play the type of music you play ?

I wouldn't exactly call it a "music scene".
As far as I can recall there were many cover bands, even a couple into classic rock, but no new projects or acts at all.
Moreover, progressive rock was confined to the cobwebs-covered shelves of middle aged people until some kind of revival mania blew up in the late nineties.
In the area where we come from there's a strong jazz, blues and folk tradition but, strangely enough no prog scene at all, along with, needless to say, an extremely poor live visibility.
Things have a bit changed with time going by, this style of music gained interest and a prog-festival is organized on yearly basis, in an effort to combine the obvious interest for the "old school" with the new acts and projects.
From a personal perspective, things are rather different, having never been interested in the contemporary charts music and related stuff.
As a matter of fact, I grew up listening to, among countless others, the Floyd, Genesis, Marillion, ELP, J. Tull, King Crimson, Camel as well as to the Stones, Lou Reed, Led Zeppelin, and all the classic rock acts you can imagine and list…
I remember in the late nineties being particularly fed up with anything related to cover bands and tributes, since for years I played myself in this type of context and acts.
I felt that devoting time and resources to play someone's else music was too frustrating as I wanted to express my creative potential and write the music I couldn't listen to simply turning on the radio, therefore I started writing some long and variegated track in a progressive style, probably the only "genre" which allows you to combine a long rock composition with strong and poignant lyrics.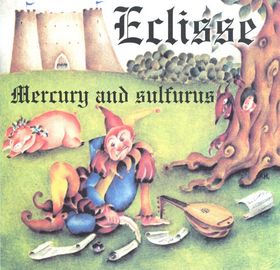 Over to your albums. Your debut album was Mercury and Sulfurus from 2000. Please tell us more about this album.
"Mercury and Sulfurus" was the first chapter of a trilogy inspired to alchemy (another subject which still interests me a lot).
It's a long work, the which 12 tracks have been recorded over a long time-span (5 years), with several musicians from various bands with whom I used to play in the past, although some songs feature a member of the current line-up.
It's a debut-cd, a private pressing, which I think reflects very well that period in which we were looking for a precise musical direction.
"Mercury" offers a wide range of compositions, from delicate acoustic pieces such as "La porta nera", to more aggressive pieces like the title-track.
I hope it will be remastered and reprinted in the future, as there are some interesting pieces.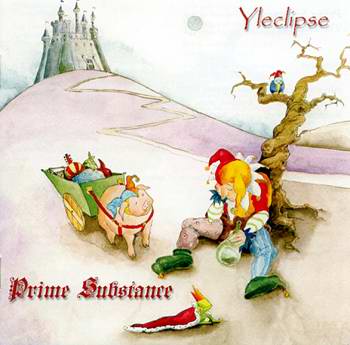 Your second album was Prime Substance from 2003. Please tell us more about this album.
"Prime substance" deals with the quest for the primeval matter, a well-known concept in western philosophy.
Needless to say, it refers to the allegory of a peculiar phase of the chemical process, and those who are acquainted with such topics won't be surprised.
It's been often been considered a hybrid work, being four tracks sung in Italian and the other half in English.
Others observed that some tracks were too "pop" or melodic-italian flavoured to be released on a progressive rock album.  
To me, such observations are somewhat ridiculous, given the overall length of the songs way too "magnified" to any commercial purpose.
In addition, it's our first release with Mellow Records, a well known and established italian progressive label run by Mauro Moroni, the which competence in the field is indeed beyond any estimation.
On a technical note, I would like to add that songs were recorded in a studio in Cagliari, Italy, our home-town, and mastered and printed in Austria, in a worldwide famous plant.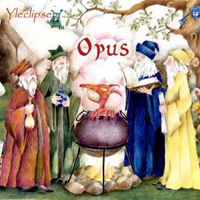 Your third album was Opus from 2005. Please tell us more about this album.
The band and I consider "Opus" a mature and contrived work.
Being our most acclaimed release, I've got to admit that it's well recorded and rather impressive in terms of dynamics, and it flows very naturally.
The recording and in general the production process were particularly exhausting, since it took almost a year to make it.
"Opus" is also the last chapter of the chemical trilogy, and although we didn't exactly manage to transmute base metals into gold (!!!) at least we passed from a phase of musical deindividuation to individuation, as a result of the formation of a distinct musical creature.
The lyrics of the title-track are precisely about the necessity to embrace the change with its unavoidable odds, and the ones of "Glorious", through a maritime allegory, are about the necessity of courage and ethics in order to move forward in our lives.
Moreover, if you listened to the record, you'd have probably noticed that the eight tracks are sung in English.
As a matter of fact, Mellow Records and I decided that the result in English sounded more natural compared to the material sung in Italian.
I never opposed such a decision since I like very much this language, not only when applied to music contexts.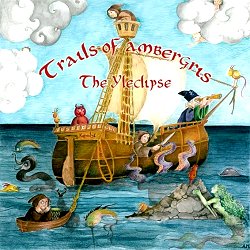 Your fourth and most recent album is Trails Of Ambergris from 2008. Please tell us more about this album.
In 2005-2007 many changes occurred in the band's life.
Roberto Diomedi (drummer and founder member) left and was replaced by Federico Bacco. Andrea Picciau, the keyboard player moved to Rome then to Milano, where he currently lives and works, and I also had some extra difficulties including having to overcome some health problems which affected me for long months.
Andrea Iddas, the bass player, back at that time seriously considered the idea of leaving the band for personal reasons.
Nonetheless, we decided to get well organized enough to meet on monthly basis and to keep on writing new tracks, despite all sort of problems.
As a result of this particular period, the tracks of "Trails" sprung up easily, having decided to talk about a very different topic compared to the ones dealt in the past.
This album is a concept about a peculiar chapter of our history, namely the failed attempt of invasion of the Kingdom of Sardinia by the French republican navy in 1792-93, a very obscure period which I wanted to shed some light on, being in charge of writing the lyrics, along with the guitar.
In addition, the recording of this album with analog technology adds extra value to this release, as we decided to play as simple and direct as possible, in order to capture a sort of "live" and warm vibe we haven't had the chance to express on real stages so far (our live activity counts no more than twelve gigs in more than 10 years…).
What have you been doing since 2008 ?
Apart from an incredibly rare (given our standards) live exhibition in a festival, not much happened apart from writing some new tracks for a future release.
We also participated, in 2007 and 2009, on two tribute albums.  First to the Moody Blues, the latter to Marillion "Recital for a season's end - Mellow Records - trible cd box set", where we covered the classic anthem "Market Square Heroes". 

How is the creative processes in your band from coming up with an idea to submitting it onto an album ?
In most conventional way. When there's some new idea Andrea P. and I, meet and try to develop it. Subsequently, we share the new stuff with the other members and work on some arrangements.
Some bands need to rehearse for several days before getting into the studio, as far as we are concerned we know each other quite enough to compose and arrange, having in mind the exact personal touch which each one of us will provide and add to the track.
Your music has been labelled Neo-Prog. But how would you describe you music and which bands would you compare yourself with ? Do you regard your band as a member of the Rock Progressivo Italiano scene ?
To be honest we aren't particularly fond of labels.
Labeling brought a lot of troubles to "niche" styles such as progressive rock, and are always reductive. I don't think that bands inspired by the New Wave of British progressive rock music, are too commercial, or less challenging compared to more pseudo-intellectual declinations neither.
As far as the second part of your question is concerned… things aren't that easy either.
We are very much into Genesis and Hackett solo, Marillion and IQ, these are the bands whose enormous amount of excellent work, throughout out the past decades, has inspired and still inspire us.
Moreover, I don't think there's a "rock progressivo italiano" sub-cathegory or scene, as many progsters would presume to define.
There are certainly some strong bands which inspire themselves to the great masters of italian prog such as PFM, Banco and the like, but I'm not quite sure they really represent the whole contemporary italian scene, as many prog reviewers and '70ies nostalgics from all over the world would like to believe.
As if an Italian band in 2011, should by default reproduce the atmosphere and act of the great italian bands of the seventies, possibly singing –exclusively- in Italian as a clear sign of provenance.
Such stuff nowadays could seems a bit retrogressive, don't you find?
  More than likely, there will be soon works sung in Chinese, and I guess that would be a breakthrough, to cohere with the actual state of things.

How is the gigs situation for your band and in your area ?
Like I said previously, notwithstanding our will, we haven't become a live band, since we have played a very few gigs and even fewer in the proper contexts, therefore we cannot provide the information you requested, in this respect.
As far as I can see as an observer and listener, there are many tribute and cover bands which contend themselves a very few venues.
I heard and read that some festivals in the past years have closed down, which is definitely not a good sign since festivals are the most important staging point for a project that wishes to become a live act.
What is your plans for this year and beyond ?
Nothing more than writing new material. We are looking at a chance to produce some kind of video in a particular location, in order to provide our music a visual representation, but as of today this is only a sort of "item" to add to a wish-list. In addition, we would like to play at some special event abroad, but we suspect this will hardly happen. However, we're open to possible proposals.
To wrap up this interview, is there anything you want to add to this interview ?
The Yleclipse (Alessio Guerriero, Andrea Picciau, Federico Bacco, Andrea Iddas) would like to thank everyone at Progarchives for the continuous support as well as for the interest in our music, and, still being in January, we would also like to wish you all a Creative and Blissful 2011.
Thank you to Alessio for this interview



Edited by toroddfuglesteg - January 27 2011 at 12:16