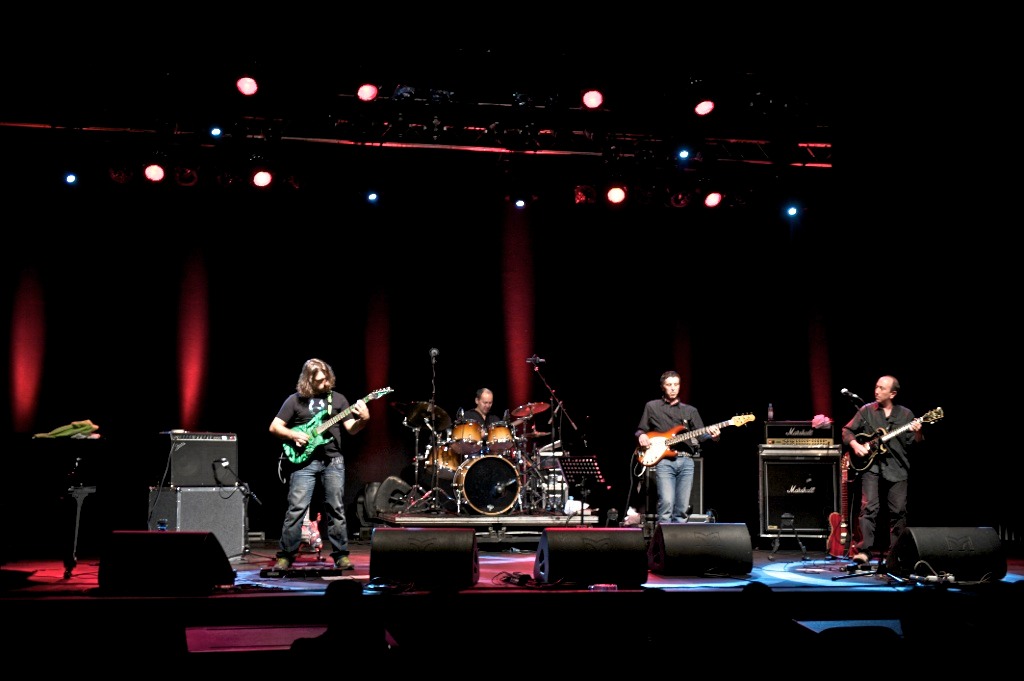 After the dissolution of landmark French band Philharmonie and their swan song "Le Dernier Mot" in 1998, guitarist Frederic L'Epee resumed his unique and intricate take on modern instrumental rock with his next project, Yang, in 2002. Two albums followed. I got in touch with Frederic for the story.

################################################################
When, where and by whom was Yang started ?


I created Yang in 2002 in Nice. Conceiving it as some kind of power trio (guitar, bass and drums), I started to adapt one of my solo piece : the two worlds. When I composed the second title, it appears necessary to add another guitarist.
Did any of you, past and present Yang members, play in any other bands before joining up in Yang ?


Stéphane Bertrand, the bassist, have played in many other local bands, the drummer, Volodia Brice, was the last drummer of my last band, Philharmonie, and it was the 1st collective experience of Julien Vecchié. Now, Laurent James is the founder and guitarist of the progmetal band Lord of Mushrooms, Nico Gomez has played with Björk, Roy Hargrove, and in several latin jazz bands. He is now with the U.K. band Snowboy. Volodia plays with 2 other bands.
Why did you choose that name ?


I am very interested in Ancient Chinese culture. Yang is the solar force of the Tao, Yin being the lunar one. When Yin is secret, deep and hidden, Yang symbolises acting out and manifestation.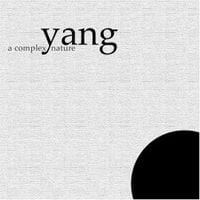 Over to your albums. Your debut album was A Complex Nature Storie from 2004. Please tell us more about this album.


I was still living in Nice when I composed the songs of this album, we did not rehearse very often but songs have been put together rather fast.
In 2003, I contacted Cuneiform Records, company which released Philharmonie albums, and it has been decided to release "a complex nature" in 2004.
At this time I was involved in many experimental/improvisation projects, only for my personal investigations and improvement, not supposed to be revealed to the audience yet sometimes performed in small venues.
On the other hand "a complex nature" was an attempt to expose how, in a seeming simplicity, may lie inner complexity ("Nature's complex nature" from the french Sociologist Edgar Morin). This abulm, like "Machines", is strictly composed and does not allow much self-expression, but I always work with musicians personality and skills in mind.
Spontaneity has been preserved by recording it very shortly, in 3 days.
When our first concert was planned, Stéphane and Julien decided to withdraw.
And then there was a five years long break. What happened ?


For that 1st concert, Nico Gomez on bass and Laurent James on guitar had to play songs that were not composed for them, with no time to add their personal "touch".
After that, I began to fit repertoire to their particular play (what they did themselves too), already composed songs getting more and more powerful and next titles being influenced by the new line-up.
At this time, I was living in Paris and the other members of Yang living on the french Riviera. We met rarely and new working habits have been taken.
Performances were rare (we don't have any touring agent and none of us is a good public relation), so rehearsals were less frequent.
I composed at home and sent them scores and mp3 for the next rehearsal, sometimes 2 months between 2 meetings. Each of us has other project and sometimes schedules did not match.
We recorded "Machines" in the winter 2008. But this time, Cuneiform Records could not release it. Therefore we've been looking for another label and that was a real waste of time.
We finally decided to release it ourself.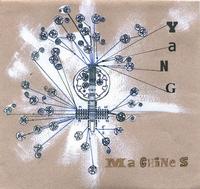 Your second and most recent album is Machines from 2009. Please tell us more about this album.


This album is based on the same kind of contrapuntic system than the previous one, but as I said, in a harder and more passionate spirit, still using notion of natural complexity and inspired by theories of Edgar Morin and philosopher Gilles Deleuze.
We took a little more time to record "Machines", mostly because we used other instruments than electric guitars like saz (turkish lute), some electronic devices, acoustic guitars and piano
What have you been up to since 2009 ?


Well, each of us had to work on other projects. We performed a few concerts, but it is more difficult than ever to find dates. Actually we need someone to undertake this job.
For now we are working on new titles.
How is the creative processes in your band from coming up with an idea to submitting it onto an album ?


I compose songs. Musicians give their opinion, if they don't like something, I change it. But they always give their own interpretation.
If they come with an idea, like Nico did for 3ème Messs, we work on it and see if it works. But as I compose a lot, they most of the time rely on me for it.
Your music has been described as an instrumetal version of King Crimson. But how would you describe you music and which bands would you compare yourself with ?


When I created Yang, as I say higher, it was to play a dense and powerful instrumental rock.
What I wanted at this time was a kind of hard Philharmonie with distorted guitar and organic counterpoint feeling.
That is how the title Souterrain emerged. I think that songs like this one have nothing in common with King Crimson. In my opinion it is closer to Steve Coleman, even Steve Reich, which are very important musicians for me, like is Robert Fripp of course.
But the sound I had in mind was anyway related to what King Crimson did with "Starless and Bible black" and "Red". This "King Crimson way" is more obvious in Machines.
Besides that, I think that Yang is closer to the "Math rock" style than to anything else. Bands like Lite (Japan), Adebisi Shank (Ireland) or 37500 yens (France) are working on the same kind of musical material, but I've discovered them recently, so they cannot have been an inspiration.
I am also very interested, and surely influenced by,
Electronic music artists such as Squarepusher, Autechre, plaid, and other Warp Records artists, "Serious" contemporary composers like Pierre Boulez, Pascal Dusapin, Steve Reich, John Adams and many others, Traditional popular turkish and chinese music (I use several turkish rhythmic and melodic patterns in Yang)
What is your plans for this year and beyond ?
We'd love to perform in the U.S.A. and we put together new songs for the next album.
To wrap up this interview, is there anything you want to add to this interview ?
To be an instrumental progressive rock band these days is not easy. Fortunately, we love playing together, performances are great moments of friendship and music.
So everyone who wish to help us making concerts or simply want to get in touch, go to
http://www.yanggroup.fr
, and leave a message, feedback is welcome.
Thank you to Frederic for this interview