Gargantua is a Polish avant-garde band who has got a pretty big following.
I got in touch with the band for their story and Bartek answered my questions.  
#################################################################
When, where and by whom was Gargantua started ? Did any of you, past and present Gargantua members, play in any other bands before joining up in Gargantua ? Why did you choose that name ?
The band was founded by me and my high school friend Justyn Hunia some time around 1995-1996. Originally the band was called Gollywog, however, a year or two later we learned this word had a racist overtone, so we decided to change it to Gargantua – the new name also started with G, plus naturally had interesting artistic and literary implications. We had never played in any other band – before setting up Gollywog during our high school years I regularly met with Justyn at my home to rehearse. After a while we decided to form a band and via a friend we got in touch with Marcin Borowski, who turned out to be our long-standing drummer and a great guy. As far as I remember Marcin had played in some obscure teenage heavy-metal band. The last player to form the first line-up of Gargantua was a bass player Leszek Mrozoski – interestingly his musical experience amounted to playing in a village weeding band!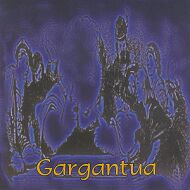 Over to your albums. Your debut album was Gargantua from 2003. Please tell us more about this album.
Our debut album was a result of a few years' evolution and artistic development from what now seems to us somewhat bombastic, long-winded 80s-style progressive rock with long guitar and keyboard solos to less more mature and concise forms with syncopation, intriguing rhythmic structures and ambitious lyrics. It appeared at the independent Polish label Ars Mundi in 2003.
The album was quite well received – we got invited to a few radio programs and got positive reviews on the web in Poland and abroad, which was a success given the fact that we never ever played live after the album's release.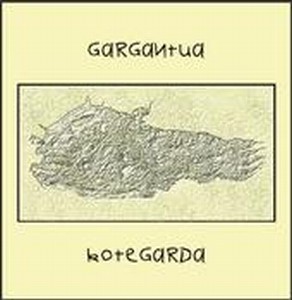 Your second album was Kotegarda from 2007. Please tell us more about this album.
Following the release of our first album Justyn Hunia, who played the keyboard and wrote lyrics, decided to leave the band and by happenstance I managed to enlist two professional musicials – Tylda Ciołkosz (Cashmere, Quidam), violinist, and Paweł Kubica – one of Poland's most talented classical pianists of his generation, who performed at famous festivals of classical and modern music, such as International Frederic Chopin Piano Competition. Now that we had new instruments obviously immensely impacted the way we sounded, and a biggest novelty was the violin that was given the prominence.
First days of the new line-up were a bit of an uphill struggle – new Gargantua members we bewildered seeing how we, self-taught musicians, communicate with each other using strange caveman-like gestures and sounds to explain our musical ideas. It seemed that things will not work out, but I kept encouraging all band members to just do their part because in the end we'll arrive at something interesting. And though even I had serious doubts, somehow we managed to form a well-integrated collective. In pieces such as Interferometr or Triple Ratamaklie I didn't fully realize who has a leading line and it took me a lot of time – and beers – to finally settle with our sound engineer Slawek Biela who is to be on top when.
The result of there struggles was our second album, Kotegarda. We released it under our own label to have a fully control of our work and activity. This album is less progressive and shows echoes of the RIO tradition and some modern music inspirations, as evidenced by our arrangement of Igor Stravinski's part of Rite of Spring). Unlike our first album, Kotegarda is almost completely instrumental and features meticulously thought-out compositions that use techniques traditionally associated with jazz and chamber music (dissonance, frequent changes of odd rhythms, polyrhythms, mixed meters, unorthodox harmonies, altered chords and polyphony). Careful listener will detect affiliations with contemporary music rock (Stravinski, Reich) and rock experimentation (Fripp, Frith, Univers Zero). On the musical level Kotegarda offered dense polyphonic structures interwoven with frivolous, "mock-heroic" tunes. All this morphed into either jagged interplay of guitar and replicated violin, or irreverent choral enunciations, electronic soundscapes and piano staccatos.
What have you been up to since the release of that album?
In the meantime Poland joined EU and our long-standing drummer, Marcin Borowski decided to seek job opportunities in the UK, where he lives until today. This put a spoke in our wheel and as a result we never played a live gig since this release. I tried rehearsing with some new musicians but that has been on an irregular basis. Recently however we received an invitation to play at the September 2011 edition of Rock in Opposition festival in France and we are considering the "yes"-option.
How is the creative processes in Gargantua from coming with ideas to putting them into records ?
Basically each band member puts forward some interesting idea and the rest of us make sure to mangle it so it would sound as weird as possible:-)
For those of us unknown with your music; how would you describe you music and which bands would you compare yourself with ?
I see our music as an eclectic mix of avant-progressive rock, RIO tradition, jazz and contemporary music.
What is the latest update and your plans for this year and beyond ?
At the moment I treat Gargantua as a disbanded army that will be recalled to action when the need arises. In what lineup – that is an unknown here, but we have to go forward and I've been toying with the idea of adding bass clarinet.
To wrap up this interview, is there anything you want to add to this interview ?
Open your ears my friends and listen to Kotegarda very loud!
Thank you to Bartek for this interview