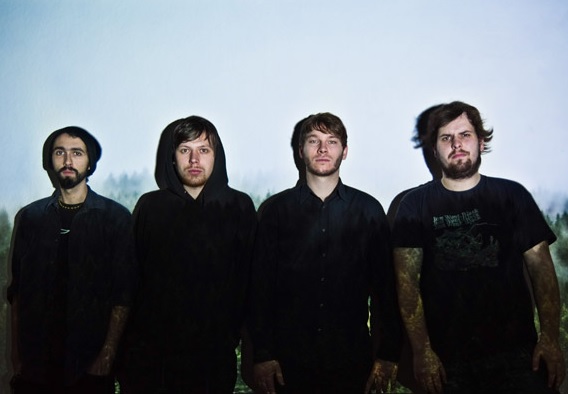 German band  Frames was formed in 2007, consisting of Jonas Meyer (guitars), Manuel Schoenfeld (keyboards), Greger Röhring (bass) and Kiryll Kulakowski (drums). Their aim is to create extraordinary music, constructing unique musical landscapes inspired by mosaic patterns.

So far this has lead to the EP CXXIV issued in 2009, with a subsequent record deal with SPV sublabel Steamhammer following in it's wake. Around the time that EP was recorded, Röhring decided to leave the band, and was replaced by Julian Hoffman.
Frames' debut effort Mosaik was their first production as a signed act, and was released in March 2010.

I got in touch with Frames and Kiryll answered my questions.
#####################################################
Let's start with the beginning: Were any of you involved in any other bands before you joined up in Frames, which bands were you influenced by and why did you choose that name ?

Jonas and me had an instrumental band along with another guitarist and the bass player who later accompanied frames during the first year. The music was more uptempo and actually pretty hard to categorize, but since we got nowhere due to the lack of enthusiasm of some band members we started frames. Certainly all of us were involved in different projects and bands before. Jonas i.e. played the guitar in a pretty funny punk band called "Royal Pain", while Manuel did the keys in a PINK FLOYD tribute band. Everyone has had his musical heroes during those times as well as today, which ultimately makes it hard to name the influences of the frames-sound in detail. For me as the drummer it's LIMP BIZKIT's John Otto and OPETH's former Martin Lopez, but it seems obvious that in the end the sound of bands like TOOL, PORCUPINE TREE, OCEANSIZE, MOGWAI, MONO, has flown into frames.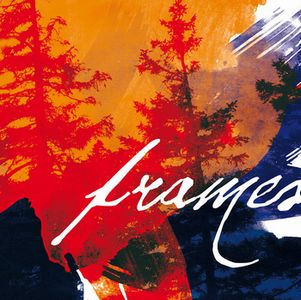 Let's go straight to your debut EP CXXIV from 2009. Please tell us more about this EP

We had our first 6 songs ready to record and we decided to do so. One song was called "secret", and we pretty much f**ked it up, so luckily some months later we had the chance to record another song we finished right then: "insomnia". It was a good decision. What else can i tell you, it was our first recording process you somehow could call semi-professional, and it was a fun lesson. We were proud since it sounded nice, but we never expected such a great reaction.

How did you get a deal with SPV ?

Manuel works in SPV's marketing, so their A&Rs watched the band evolve. By the time we finished talks with labels about "mosaik" and were to decide, SPV also made their proposal to us. The experience, reputation, and overall niceness of the guys made this a proposal hard to resist. Plus, the band's marketing stays in the band, as Manuel does it. He even gets paid working on his own band - who can say that about himself? :)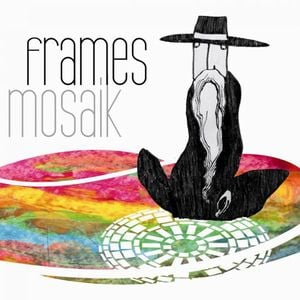 Your debut album Mosaik was released earlier this year. Please tell us more about this album.
It's our first professionally published professional recording. We learned a lot during the process and we still do. "mosaik" shows an advancement in the frames sound, still just a step, but one we're very happy to have carved into stone.
How is the creative processes in your band from coming up with an idea to it's being recorded ?
Jonas is the mastermind behind the sound and arrangements. He usually comes up with a nearly completed song he recorded at home, with drums out of the box, or written down with Guitar Pro. When the band decides to do a song, everyone dives into it and alters his parts the way he feels the material. This way we can take a look at how the song is going to be, discuss, change it, discuss again. When we have a version we like, which is a process getting quicker with every song we finish, we go rehearse it. In this stage the song finds it's final, true form, while we alter and define grooves, details, sound, licks, and so on. This method works beautifully for us.
For those of us unknown with your music; how would you describe you music and which bands would you compare yourself with ?
This part always was hard for us. There are genres with fancy names like "Neo Prog", "Art Rock" and the often used "Post Rock", but in the end you get atmospherically dense instrumental progressive rock, minus virtuoso show-off soloing, plus ballsy epic strings. That's pretty much it. As of the comparing part, i think it's like when PORCUPINE TREE have sex with, let's say, OCEANSIZE, while the vocalists abjure and some classical composer jerks off to it..
What is your plans for 2011 and beyond ?
We'll be working on new material the whole year and certainly we're going to tour Germany again. We plan to record in late fall/winter, and if everything works out fine we can release the next album in spring 2012. There are talks about touring abroad, but we don't know how to pay for that right now. We'll see what opportunities will wave at us. Aside of that we're going to raise the bar of the visual aspect of our gigs, in terms of light and video projection. Gonna be badass. We'll also do a video for the next release.. There are more plans and more things to come, but those are the main steps we face next.
To wrap up this interview, is there anything you want to add to this interview ?
Nothing more than a big thank you. We're very grateful about what is happening to us, and you, listeners, fans, press, are responsible for this. Visit
framesmusic.com
if you want to check out "mosaik", and make sure to download the 124EP for free at
frames.bandcamp.com
- Thanks, and all the best to you.
Thank you to Kiryll for this interview