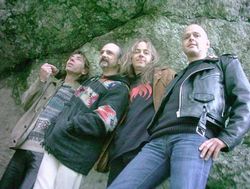 The members of  Zone Six have one intention - to play improvised music. Founded in 1997 by Dave Schmidt and Hans-Peter Ringholz the band is wellknown now in Germany for delivering a mix of psychedelic/space, trance and kraut.  

I got in touch with the band for their story and Dave answered my questions.
###############################################################
The Zone Six biography has been covered good enough in your profile page at ProgArchives so let's bypass these formalities. How was the music scene in your area when you started and why did you choose to play the type of music you play ?

It was no chene for this kind of music in Berlin in the 90s. And I think it's still the same. I founded Zone Six with 2 other Liquid Visions members (in August 1997), Claus Bühler (drums) and Hans-Peter Ringholz (guitar). We decided just to jam, because it always worked so well with Liquid Visions. But in Zone Six with a much deeper Spacerock attitude.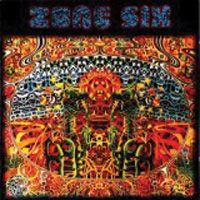 Over to your albums. Your debut album was Zone Six from 1998. Please tell us more about this album.

We made one "rehearsal" one week before our first concert and recorded it. The days after the "rehearsal" I produced our first album out of this recordings plus adding some synthesizer link-parts (mostly with Roland Jupiter 6 and Moog Realistic plus effects, for the musicians who read this interview). Some weeks later Claus invited Jodi Barry (from Australia) to improvise vocals on top of this album. And the debut CD was finished.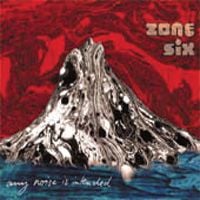 Your second album was Any Noise Is Intended from 2003. Please tell us more about this album.

After long time (years) we decided to make new recordings in the studio of our keyboarder Rusty (who joined Zone Six in late 1998). We jammed for some days and ate hundreds of hash-cookies. Some weeks later we produced this album from that recordings. A year later we produced more stuff from that sessions what became the Psychedelic Scripture. Horst Porkert from Sunhair records released both albums in nice digipac issues. The cover art was made by Rusty's girlfriend.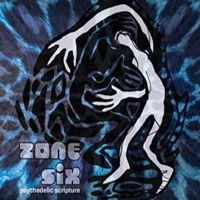 Your third and most resent album is Psychedelic Scripture from 2004. Please tell us more about this album.

see the question before...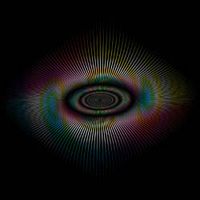 You are releasing a lot of live albums and I guess those are more representative for your band than the studio albums. Please tell us more about your live albums.

In case of improvising only we try to record all of our live-gigs. And some shows were recorded and released on CD-R in very small quantities. That sounds much more raw and is sometimes uncut. So it shows more the real face of Zone Six.

How is the creative processes in your band from coming up with an idea to submitting it onto an album ?

We just listen to what we played and say that was fine, let's work it out... but without many overdubs or so... it's a very floating process...

Your music has been labelled Space Rock. But how would you describe you music and which bands would you compare yourself with?

It's improvised, sometimes very psychedelic spacerock. There are not too many bands around who do the same. The sound and music always depends on every single musician. So Zone Six sound a bit different on each recording and I think it's the same in all bands. Maybe the most similar band is Øresund Space Collective...

You are operating with a lot of members. But who are the core members of Zone Six ?

The core is also changing from time to time. I'm the main guy behind Zone Six, but there were some people in the "band" for years, like Hans-Peter, Claus, Julius (guitar), Walter (drums) and Rusty. The new core consists of Martin (synthieplayer in Zone Six since 1999), me (sure!), Lulu (from Electric Moon) on bass and Paul Pott (ex Vibravoid-bassplayer) on bass also.

How is the gigs situation for your band now ?

There is not much in the pipeline. We haven't played for a while, but one gig is confirmed: We play at the Yellowstock Festival in Geel, Belgium, 13th and 14th of August! Also with Electric Moon!
And we try to get a gig at Epplehaus in Tübingen at May 6th, because Electric Moon are playing in Schwäbisch Gmünd at 7th ("Dusty Brain I" Festival, with Hypnos 69, Electric Moon, Daturana and 2-3 more bands, at 'Esperanza')!

What is your plans for this year and beyond ?

Releasing new material! We plan a split-LP with Vespero (from Astrakhan, Russia) and some more albums! And we try to get more gigs. We will also do some jams at "Höllenschlund"-stage at the campingsite of Burg Herzberg festival.

To wrap up this interview, is there anything you want to add to this interview ?

We did more albums: The official Live Album " Live Wired 2004" on CD and double Vinyl on Nasoni-Records (the vinyl is sold out now!) and the "10 Years of Aural Psychedelic Journeys" CD on Sulatron Records (my label!! www.sulatron.com) with previously unreleased stuff (3 tracks with Jody from the very early days and 5 instrumental tracks). 
Look out for my other projects: Sula Bassana and Electric Moon!
Thanks a lot for this interview!
Dave
Thank you to Dave for this interview

Their PA profile is here and their homepage's here



Edited by toroddfuglesteg - February 08 2011 at 14:49