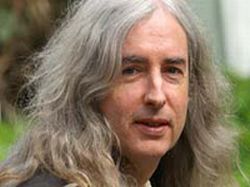 Heinz Stobl, aka Gandalf, has released a lot of albums and has been a major influence on the prog rock scene, post 1980. It is therefore natural that I sent him one of these long archive, academic like list of questions. Thankfully, Heinz took time of his busy schedule to answer it.
I bring you Gandalf. 
================================================================
When, where and by whom was Gandalf set up. Why did you choose that name and which bands were you influenced by ?
At the time when I was recording my first album (1980) I got in touch with the book "The Lord of the Rings" for the first time and was fascinated by Tolkien´s world.
So I decided to take the name of Gandalf, the positive thinking magician, as my stage-name.
My music was influenced by symphonic rockbands like Genesis and Pink Floyd, but also by folk-music from different cultures.
This is an archive based interview also intended for the fans you get well after both you and I have passed away so let's go straight to your albums. Please give us your long or brief views on your albums, starting with.......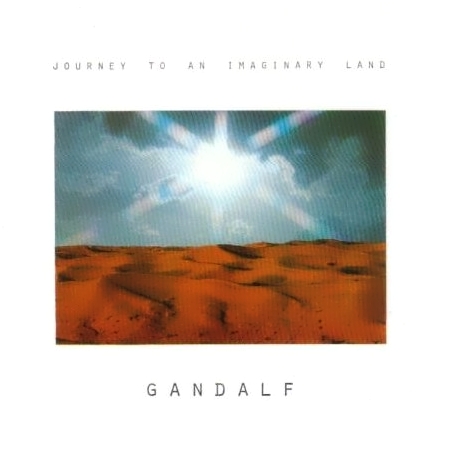 Journey To An Imaginary Land from 1980
My debut album, starting to find my personal way of music after having played different types of rock music for many years, the beginning of a long creative path.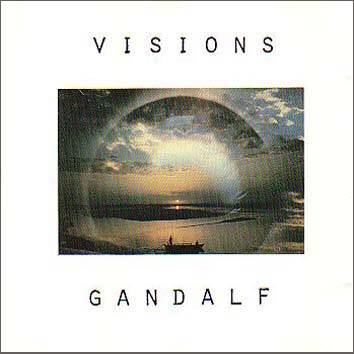 Visions from 1981
One of my most sucessful albums ever, captured a lot of magical moments, introduced the the Sitar for the first time.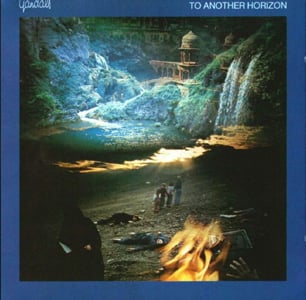 To Another Horizon from 1982
A vision of the world on the edge of destruction. Had bought a Mellotron which made the music sound a bit like progrock from the Seventies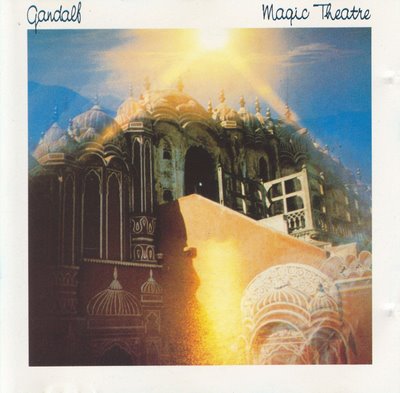 Magic Theatre from 1983
Played more live concerts with a whole band at this time, so I wrote music for a more usual lineup with bass and drums, the album reflected my rock´n roll roots.
The Album-concept was imspired by the book "Steppenwolf" by Herman Hesse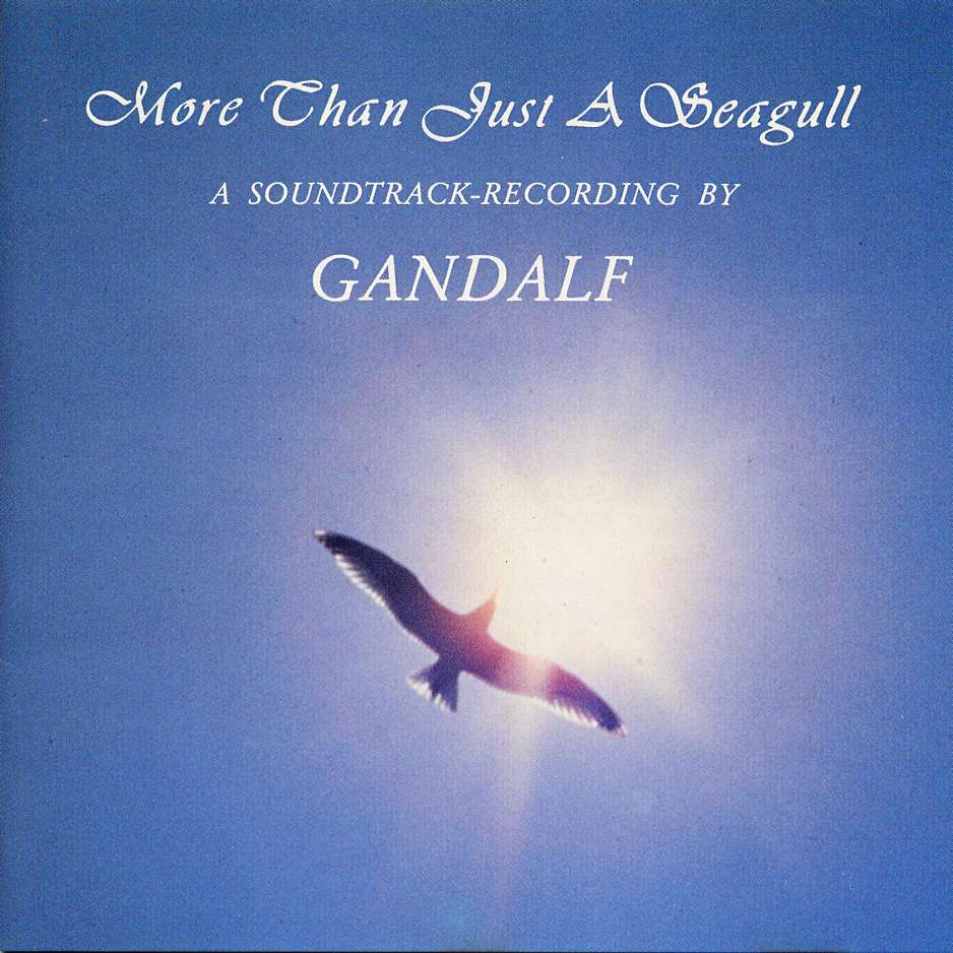 More Than Just a Seagull from 1983
My first soundtrack, written for a stage performance of Richard Bach´s "Jonathan Livingston Seagull. A very ambient album with lots of Mellotron and ocean-sounds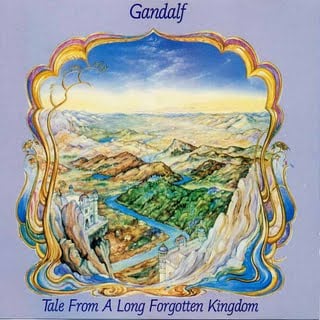 Tale From A Long Forgotten Kingdom from 1984
The music and album concept was inspired on my first journey to India, started using drum computers for the first time. A real concept-album with a wide range of musical influences.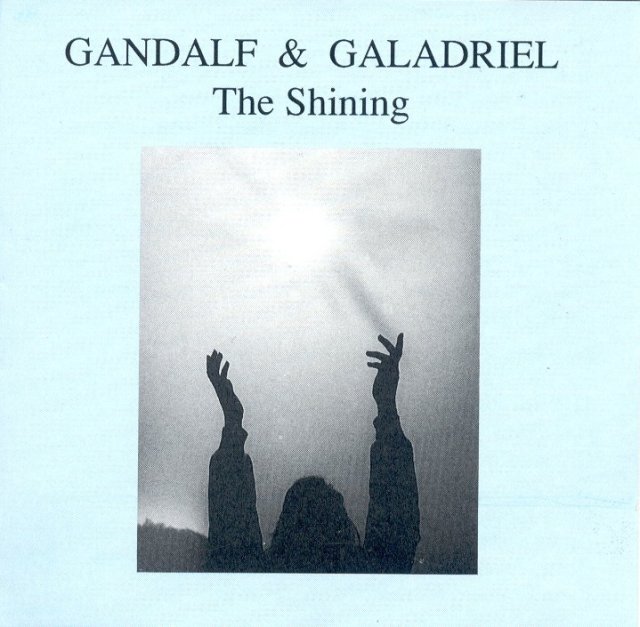 The Shining from 1985
My first vocal project together with Pippa Armstrong, a male singer from England, lyrics about human relationships. Some lyric songs, but also some rock-based songs.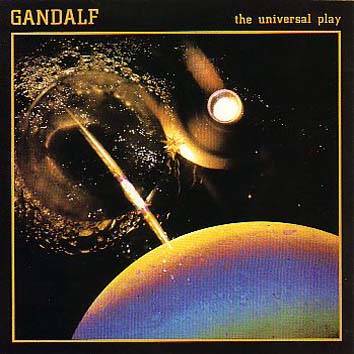 The Universal Play from 1987
This album brougt me closer to the electronic music-scene. Experimented with sequenced sounds and used a big variety of keyboards. Started performing Solo-concerts on E-music festivals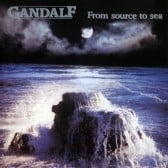 From Source to Sea from 1988
Inspired by the beauty of "Plitvice National Park" in Croatia. A mixture of electronics, sequenced textures with influences from classical music.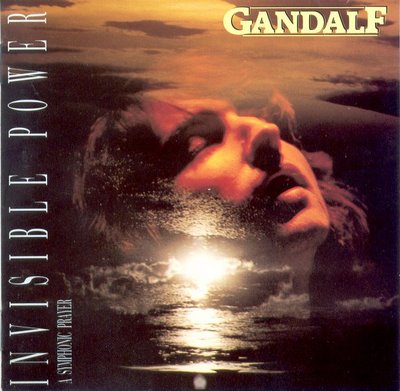 Invisible Power: A Symphonic Prayer from 1989
A step further towards a more symphonic, orchetral concept, more elaborate arrangements and an overall musical bow.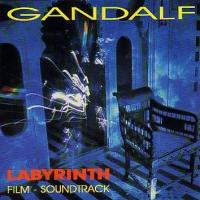 Labyrinth from 1990
Soundtrack for an experimental movie by an Austrian filmmaker, influenced by a more minimalistic style a la Philip Glass. No Guitars on this album.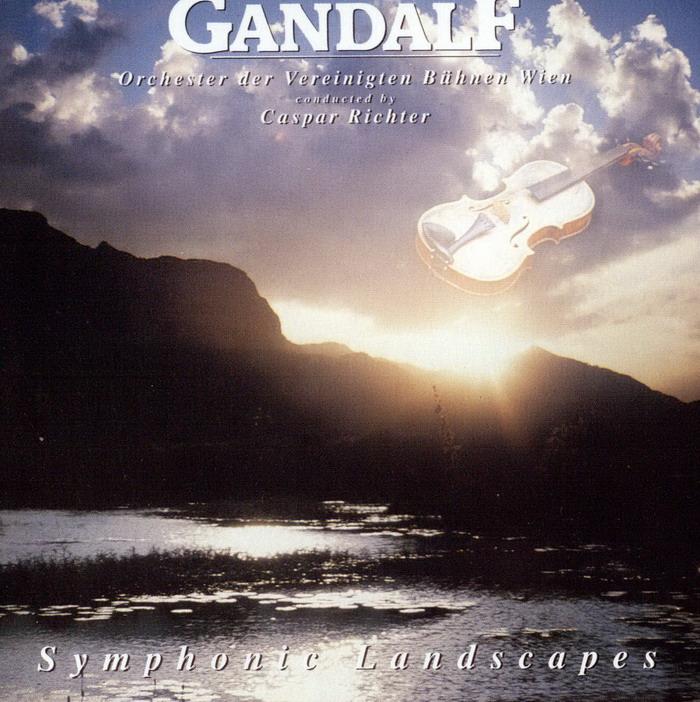 Symphonic Landscapes from 1990
A vision to write a real orchestral piece came true. The music was recorded with a big symphony orchestra and alse performed live in Vienna. One of the most eciting musical experiences I ever had.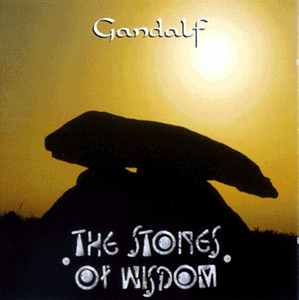 The Stones Of Wisdom from 1992
Soundtrack for a book by Ronald P. Vaughan, inspired by the magic of ancient ritual places in the Southwest of England and Ireland. One of my personal favourite albums.
The music really took me on a journey, very magical and mystical.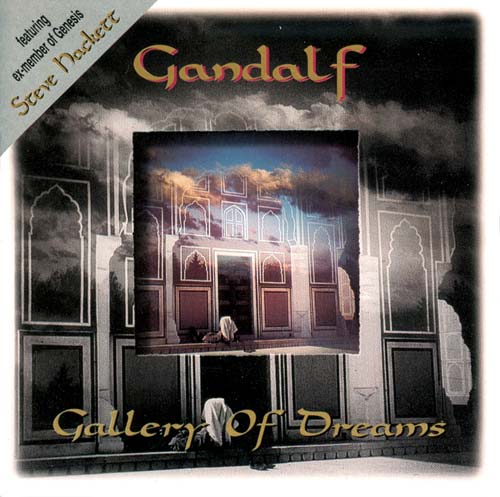 Gallery Of Dreams (featuring Steve Hackett) from 1992
A circle to my musical roots closed when I had the possibility to meet and work with Steve Hackett. Captured some of the atmosphere from the early Genesis days.
Also performed live with Steve in Vienna, a real pleasure!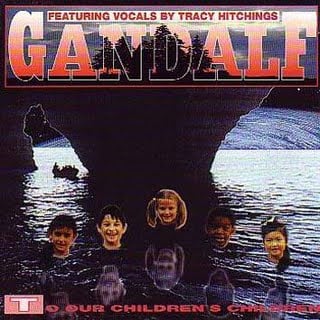 To Our Children's Children from 1994
On trips through the Southwest of England during the work on "Stones....." the idea for this album was born. I wrote song lyrics about the destruction of environment by the human race and all the crazyness going on in this world, about perspectives for our children and their children.
Had met Tracy Hitchings from England at a concert in the Netherlands and decided to work with her, first she sang the title-track on "Gallery.." and then recorded the whole album with her vocals. This is propably my most Progrock influenced album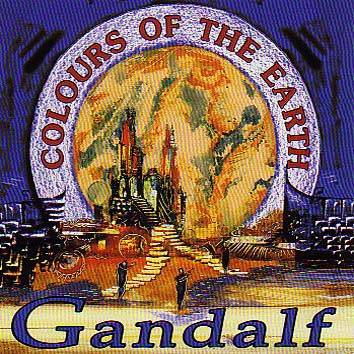 Colours Of The Earth from 1994
My first journey to the USA, visiting the gorgeous National parks of the South west inspired me for this music. I tried to capture the feeling of the wide open spaces and the huge landscape formations like the Grand Canyon and Monument Valley.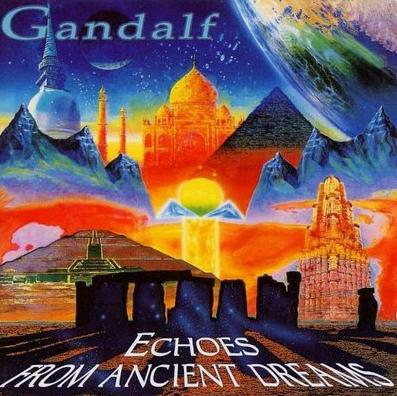 Echoes From Ancient Dreams from 1995
Still inspired by impressions from my US-trips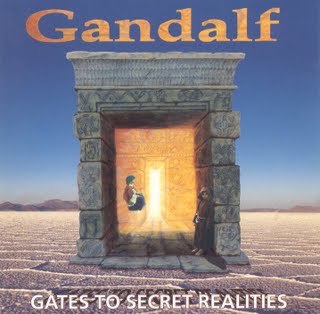 Gates to Secret Realities from 1996
On concert tour through Brazil in 1995 I met Emily Burridge. She spontaneously joined us on stage with her cello and we made friends and decided to record an album together a few months later. Influences from the Indigenious Cultures in South America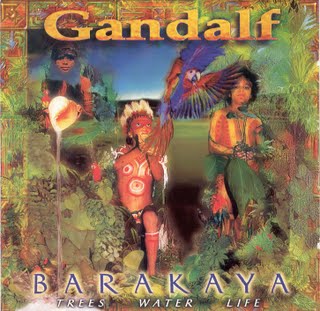 Barakaya - Trees Water Life from 1997
My most Ethno-music influenced album, a continuation of my cooperation with Emily Burridge. Very melodious but also powerful pieces. A very interesting production with a multitude of acoustic instruments, but also electronic soundscapes. Has been a very successful album.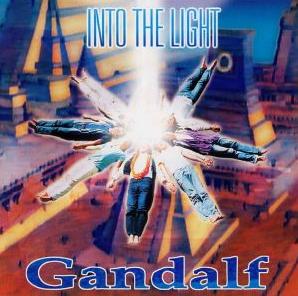 Into The Light from 1999
A more silent and shining album, sometimes with a real hypnotic touch.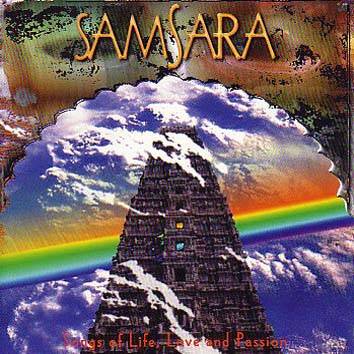 Samsara from 1999
A cooperation with Richard Schönherz, a musician and friend fro Austria who lived in California for almost twenty years. Songs about the joy and the suffering of life and love. A slight approach to Ethno-Pop of the Nineties.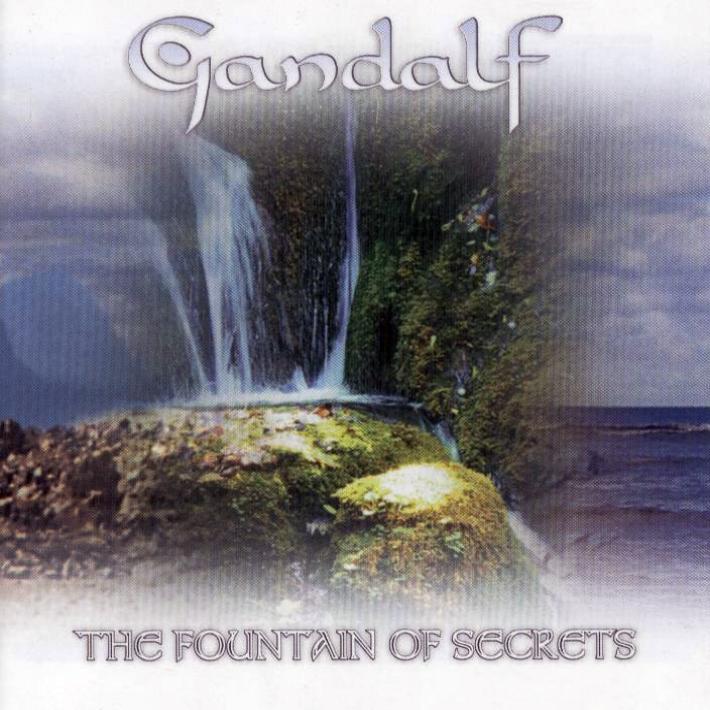 The Fountain of Secrets from 2002
The return to my first record company, Warner Music, a powerful album with great electric guitar works and a wide range of musical styles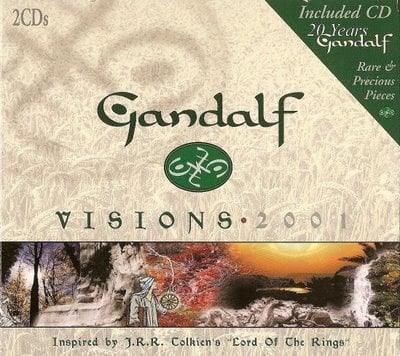 VISIONS 2001
Without being aware that the big movie-trilogy of "the lord of the rings" was planned to be produced, I had decided after 20 years of my musical career to write a comlpete album based on Tolkien´s epic.
Turned into a really great album capturing the magic of Middleearth.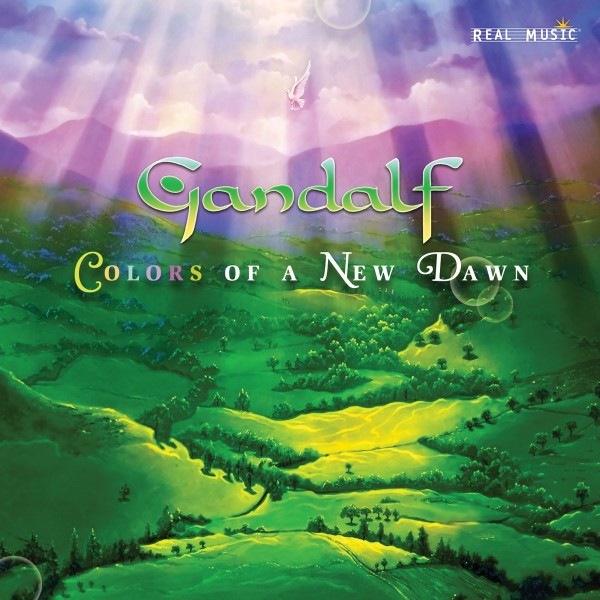 Colors Of A New Dawn from 2004
The start of a cooperation with the Californien label Real Music.
My music entered a new phase, more based on piano and acoustic guitars.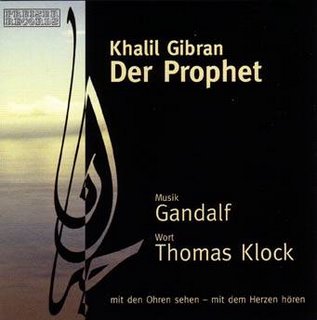 Der Prophet from 2005
Originally created for a stage performance of the book "The Prophet" by Khalil Gibran. The music is based on acoustic instruments, performed on piano, 12-string guitar, flutes, cello and percussion with rare electronic atmospheres.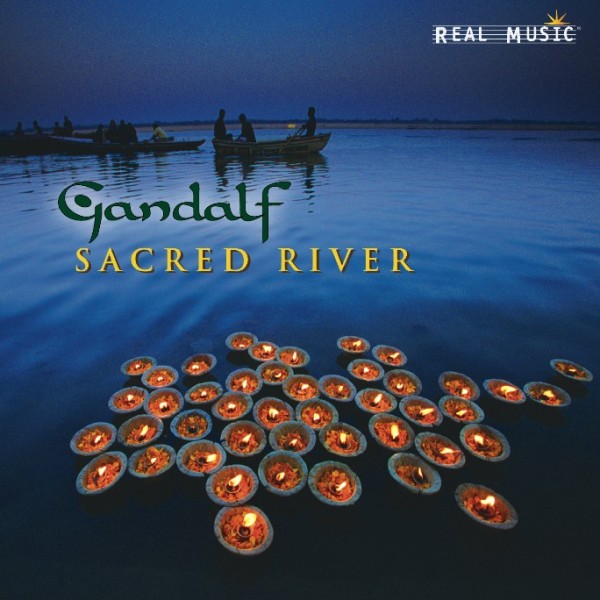 Sacred River from 2006
One of my most harmonious and flowing albums ever, it really takes you on a journey on the flowing waters of a river, in some way a remniscence to my journeys to India in the Eighties.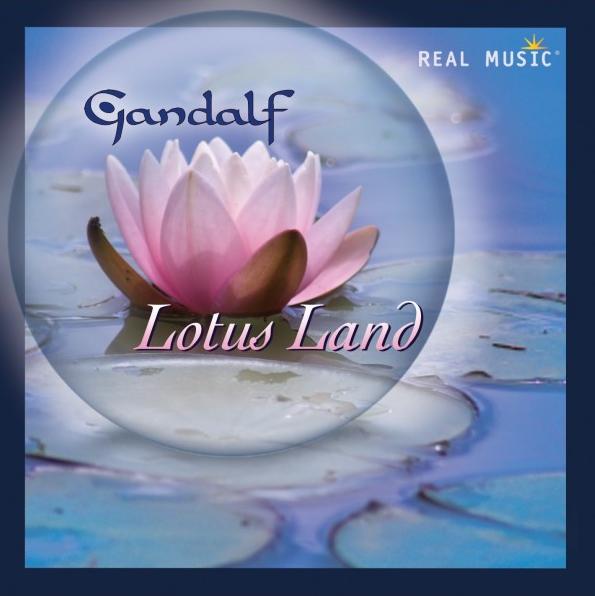 Lotus Land from 2007
Very much inspiered by the sound of the electric sitar I created the concept for this album, my goal was to give the music as much space to breathe and to keep the instrumentation as minimalistic as possible. Another step further away from the days of keyboard racks and stacks of soundmodules.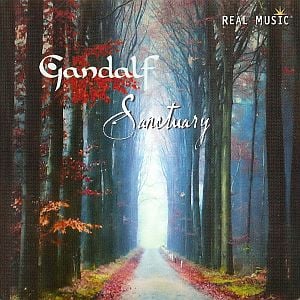 Sanctuary from 2009
In 2005 I had started touring with a new concept of performing solo, the music reduced very much to its basics and discovered, that this worked pretty well. At some point my son Christian Strobl joined me on percussion and later Merike Hilmar on cello. I am enjoying to perform with this lineup very much and it influenced my way of writing music, so the music on Sanctuary is mostly written for piano, acoustic guitars, cello and percussion.
There is also a lot of Gandalf compilation albums. Which one would you recommend to those curious about your music ?
Most of the compilations that had been released over the years are not available anymore, except for "Between Earth and Sky" by Real Music, a very good selection of my works in the Nineties.

How is the current availability of all your albums ?
These days most of the albums from the Eighties are not available anymore.
The catalog from the ninities has been re-released by BSC Music, the albums on the Real Music label are available worldwide, if not in record stores at least on download platforms.
How would you describe your musical developments from the debut album to last year's album ?
This question has already been answered if you read the discription of each album.
My musical developments went through many different stages and influences over all the years, and this is what keeps it going. Im always looking for new inspiration and, fortunately, did not run out of ideas. You never know where it is going to lead you next.
How would you describe your music and which album do you regard as your best album ?
Over the years it appeared as one of the most difficult things to describe my music.
There is such amultitude of elements that influenced and inspired my work and a variety of instruments I used.
In some way it is paintings of musical landscapes or sounds from the heart, in the USA they already called it "21st Century Classical Music" back in the Eighties, I really don´t know.
The best expression I ever found to describe my music became the title of my new symphonic album "EARTHSONG AND STARDANCE".

How is the creative processes from coming up with an idea to commiting it onto an album ?
This is hard to tell, you have a vision on your mind, initiated by some experience, often inspired by the beauty of nature or by encounters with other people, by travels to other places, countries, cultures etc.
In moments when I feel inspired I record improvisations on guitar, piano or other instrument and later work out the composition based on such spontaneous performances. At some point I have an idea for an album concept and select the pieces I want to use.
You have released a lot of albums and have done some gigs. What is your experiences with the music industry and the gigs promotors ?
All in all I made many positive experiences, there always was someone who supported me on my musical journey. I never paid much attention to what the music industry was expecting, just kept following my "inner magnetism" and I am still there making exactly the music I feel to make. Nothing better could have happened to me.
You are releasing a new album in March this year. Please tell us more about what we can expect from this album.
2011 ist the year of my 30th Anniversary and so I had the idea to create a new symphonic composition that should reflect my musical experience through all those years. I started working on this prject two years ago.
It turned into a composition of about seventy minutes for orchestra, choir, guitars, piano and percussion. I did all the orchestration and stuff by myself and recorded the orchestral parts with musicians from the "Wiener Philhatmoniker".
For the choir parts I used verses from the "Bhagavat Gita" in original Sanskrit language. Altogether it was a really exciting experience and now that it is finshed, I think it propably is one of the best albums I have ever made. I am happy about the final result.
Besides of the new album; what is your other plans for this year and beyond ?
Parallel to the work on the new album I wrote a book anout my life-journey, based on my diaries from more than 30 years, it is going to be released at the same time as the album and has the same title "ERDENKLANG UND STERNENTANZ" (Earthsong and Stardance", currently only available in German).
After having been very much retired in ma studio fro the last two years I am planning to perform more often live in the near future.
Is music your main occupation in life or do you have a "normal" job too ?
I have been able to make my living from working as a musician and composer for almost 30 years now, which I consider as a great gift.
To wrap up this interview, is there anything you want to add to this interview ?
I want to thank all the people who help that this music can go on by supporting to spread it round this planet and all my fans who keep on purchasing records and attending my concerts.
Thank you to Heinz for this interview