Youth Pictures of Florence Henderson is a Norwegian post-rock band, formed by journalism students in Bodo University College in 2003. The band is now located in Oslo. Their first demo, recorded in early 2004, consisted of everything from pop, via country and punk, to long and dreamy post-rock tunes. They decided they liked the latter genre, represented by the song A List Not To Be Read At Your Wedding, the best, and thus started making more songs similar to that one.

During the following year they recorded a series of songs in their school's bomb shelter, six of which ended up on their début album, "Unnoticeable In A Tiny Town, Invisible In The City", released on their own newly started label, How is Annie Records, on May 21st 2005. Album's music is dreamy atmospheric soft and melodic Nordic post-rock.
Their new (second) self-titled album was released on the 1st of March 2010 on How Is Annie Records as well.

I got in touch with Torbjorn Endal in the band for the story.
############################################################
Your biography has been covered in your ProgArchives profile so let's bypass the biography details. But why did you choose that pretty special name and who is Florence Henderson ?

We were at a party when the guys organizing our first gig called. They were about to print the poster for the show and needed a band name there and then. Guitarist Tobben had picked up the line "Nude pictures of Florence Henderson" from a TV-show just days before, and somehow "Nude pictures" morphed into "Youth pictures". And there you go.
There were some other names suggested, too. Fight Ted, for instance. Boy, are we glad we didn't go for that. Mom and Johnson Loneliness missed the 12th love boat was also a candidate, but that ended up being the name of our country side-project instead.
Florence Henderson is the actress who played the role of the mother in the classic American sitcom The Brady Bunch. We actually got a message from her niese a couple of years ago, asking how we came up with the name.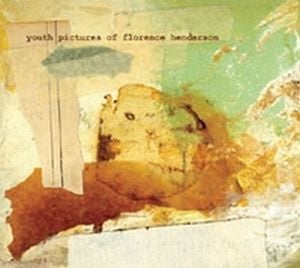 Over to your two albums. Your debut album Unnoticeable in a tiny town, invisible in the city was released back in 2005. Please tell us more about this album.

The original four members of YPOFH met in college, and the album was recorded and mixed in a bomb shelter beneath our auditorium. The design for the cardboard packaging was made by drummer Morten's girlfriend back then, and we printed, folded and glued all of the covers ourselves. Trust us, a tiny room, some beers plus industrial glue flowing in the air can give you quite a good time (if not lethal). This album has been sold out for a couple of years now. We're considering a re-print, but for now the remastered bandcamp-downloadable version will have to do.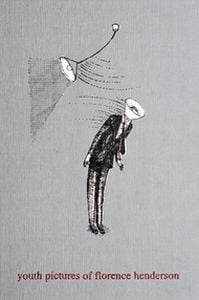 The follow up album Youth Pictures of Florence Henderson was released last year. Please tell us more about this album.

Our first album was more instrumental, this time around we wanted to incorporate more vocals. Our goal was to keep that post-rockish style, but also take the best out of mid-90s emo. We also dropped the electronica elements we used on our first album, wanting to use traditional instruments only. For our next album though, we're planning on bringing those electronics back. Another big difference between our first and second album is of course the addition of two new band members. We felt we needed more noise, more sound and more guitar licks, especially live, and with four guitarists we were able to raise the bar. We also had our good friend Sjur Lyseid help mixing the record. Sjur is an indie-pop-genius here in Norway, and he brought a warmer and poppier feel to the album.

Both your albums are released on your own label How Is Annie Records. What is the pros & cons of going it alone and how is the distribution & availability of your albums ?

The obvious pro is that we have total control over everything we do. We never have to give in to greedy people calling the shots. On the other hand, those greedy people often have contacts we will never get. And maybe having a big record label backing us could help us get a bigger audience, but we still feel that the Internet is doing a much better job promoting us than any big record labels could. Having total control also means having to do all the work ourselves. Booking, promoting, putting on shows, it's all up to us.


For those of us unknown with your music; how would you describe you music and which bands would you compare yourself with ?

A Norwegian music journalist once called us a dreamy Band of Horses or a noisy Death Cab for Cutie. It may be fitting, but we would never have come up with those references ourselves, although our vocalist does have a beard like that guy from Band of Horses.
We listen to a bunch of post rock-bands of course, Mono and Explosions in the Sky are our favorites along with Envy (we enjoy screaming). And all kind of Kinsella-stuff, like American Football and Cap'n'Jazz. The Spectacle (Norway) and Andrew Jackson Jihad are other favorites.
Two of our main influences are the "Low Level Owl"-albums by The Appleseed Cast.

What is your latest update ? What is your plans for this year and beyond ?

We're still booking our tour from New York to Austin leading up to our gig at the SXSW-festival. We now have ten shows lined up and we're eager to get started. The last months we've been writing quite a few new songs, and after the US-tour we'll write a couple more, then head into the studio and record an awesome third album.

To wrap up this interview, is there anything you want to add to this interview ?

We hope to see all the readers at one of our shows and point out that we're very fond of meeting new friends! Thank you for your time!
Thank you to Torbjorn for this interview

Their PA profile is here and their homepage's here