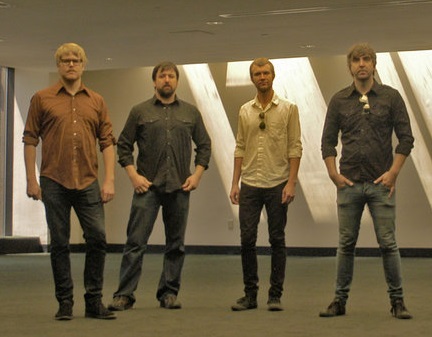 Maserati is a band formed in Athens, Georgia, United States in 2000 by Coley Dennis, Matthew Cherry, Steven Scarborough and Phillip Horan. Their music can be seen as a combination of Post-Rock, Progressive Rock and Psychedelic Rock with a few hints of Krautrock. They self-released their first album "37:29:24" in 2001. They also released several albums and a collaboration with The Mercury Program on their now-defunct Kindercore record label. In 2004 drummer Phillip Horan left the band and was replaced by Jerry Fuchs, member of several bands like !!!, Turing Machine and LCD Soundsystem. After 3 years of silence they released their first album with their new line-up in 2007 called "Inventions For The New Season".
I got in touch with the band and Coley Dennis answered my questions.
#######################################################################
Your biography has been covered in your ProgArchives profile so let's bypass the biography details. But which bands were you influenced by and why did you choose that name ?
We've been influenced but probably too many bands to list here but if were talking about the bands we were inspired by in 2000 when the band started i would have to say bands like SONIC YOUTH, SLINT, MY BLOODY VALENTINE, U2 and other british shoegaze bands from the 90's like SWERVEDRIVER, SLOWDIVE etc... we wanted to take a name that was simple and sounded familiar so people would think they had heard of us and come to our shows, we just really liked the way MASERATI sounded and how open to interpretation it was.

How was the music scene in your area when you started up ?
We arrived in athens in 2000. at the time the whole ELEPHANT 6 collective had kinda run its course and those bands were either breaking up or forming other bands so that scene was kinda done. there definately were not any other bands really mining the territory that we were interested in and that made us stick out a bit, i think that may have given us an edge in some way...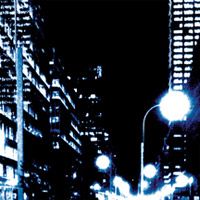 Let's begin the discography questions with your debut album. Please tell us more about 37:29:24 from 2001.
That first EP was written during the first six months the band was together. the first two months actually were us just jamming sonic youth sounding experimental stuff and it wasnt until our friends band asked us to do a show with them a few months later. i think that motivated us to get 5 of the 6 songs together and do our first shows in the summer of 2000, we released 37:29:24 in the spring of 2001 i believe.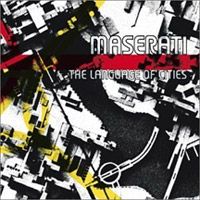 Please also tell us more about your second album The Language of Cities from 2002
The band spend the entire summer of 2001 touring in support of the first EP. i think we started writing a few of the songs right before the first tour so we may have played a few early verions of them but i cant recall. i think the fall and winter of 2001 was spent writing most of the songs that ended up on "the language of cities." at the time i think we had grown as a band a bit but were still mining alot of post rock bands that we were into at the time. its still an early snapshot of where the band was at the time but i feel its a definate step above the first EP we did the previous year.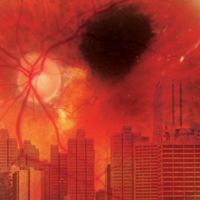 Please also tell us more about your third and most recent album Inventions For The New Season from 2007
We did a tour of japan in the spring of 2004 and directly after our original drummer Phil Horan left the band. we had been touring and writing non stop for 4 years at that point and decided that was a good time to take a break. in early 2005 we enisted our friend Jerry Fuchs to join the band. we had known jerry from his time going to school here at UGA and had become friends. i always loved the way he played and we all kinda knew that if the band was going to continue at the time we had to get him on board. after many margaritas we finally convinced him to join and started writing new ideas for songs in the fall of 2005 i believe. Jerry brough a much different influence to the band and really sent us into a much more kraut-rock/psych driven territory that was exciting for us. we were going tired of the post rock quietLOUDquiet formula so this was a welcome addition. most of 2006 was spent touring and writing for the songs that would end up on INVENTIONS FOR THE NEW SEASON.
What have you been up to since 2007 ?
After we wrapped up the INV record we kept pretty busy. we did 2 tours of Europe and several US tours as well as writing the songs that ended up on the ZOMBI split LP we did with them in 2008. after that we started writing the songs and getting ideas together that would become the PYRAMID OF THE SUN and MOON records respectively. 
What inspires you to create new music and what is your recording technics ?
I think everything inspires us in some way either it being life or music in general. i know the past few years have been really difficult for the band emotionally so i think you can take alot of strength and inspiration from that if you can. as far as musically weve kind of been like sponges the past few years just seeking out new and exciting music to draw inspiration from, i think if we werent able to do that we wouldnt grow as a band and everyone would quickly become tired of it. none of us are interested in making the same record over and over...
Just to give those of us who are unknown with your music a bit of a reference point or two: How would you describe your music ?
I've been using the term DANSE-PSYCH lately mainly because i think its kinda funny but in a way kinda sums up alot of the elements that have gone into evolving the band into what it has become. 
What is your plans for the rest of this year and beyond ?
The European Tour in march and US Tour in april! after that we will most likely take a break and begin to evaluate the next steps for us.
To wrap up this interview, is there anything you want to add to this interview ?
Come see us in MARCH! were really looking forward to playing in europe again, its probably my favorite fans in the world.--coley dennis/maserati
Thank you to Coley for this interview