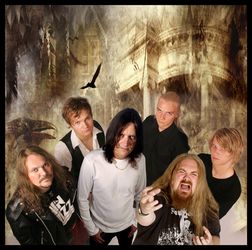 Wuthering Heights was formed in Copenhagen in the early 90's and started out as a speed metal band.They went through some name changes(MINAS TIRITH,VERGELMIR)and numerous line-up changes(the only founding member left is Erik Ravn).1996/97 was a pivotal year for the band,as they were one of the bands featured on a compilation cd made by Serious Entertainment titled "Extremity Rising Volume 2".Their song "Sorrow in Memoriam" was used and WUTHERING HEIGHTS was signed to a German label who wanted the band to play gothic/epic metal.The result was 1997's demo "Within",which saw the band heading in a more progressive metal direction and led to a break up with the label.

In 1998 the band worked out an album by album deal with The Lasers Edge/Sensory Records and recorded their debut album "Within",the first in a conceptual trilogy of albums.They also started playing some gigs in and around Copenhagen,and some good buzz started to develop about the band. Five albums followed.
I contacted the band and Erik Ravn answered my questions.
##################################################################
Your biography has been covered in your ProgArchives profile so let's bypass the biography details. But which bands were you influenced by and why did you choose that name ?
I´ve always been listening to a lot of very different music, but I think my influences can be split into three main categories – melodic metal like Helloween, Iron Maiden, Manowar, Riot and so on, the symphonic rock of the seventies, from Pink Floyd to Styx, and then the folk music, which I always prefer to experience live rather than on record. We were doing kind of folk metal very early on. It´s hard to imagine today with so much folk metal out there. But back when we started I thought it was maybe a bit crazy since nobody else were doing it. The closest you got was Thin Lizzy. A bit later of course Skyclad came along, and I thought it might not be so crazy after all. Anyway, about the name there´s not a lot of deep meaning to it. It was just a name that we could agree upon back then, and I like it because it doesn´t give away a lot about our sound. You know, it´s not the kind of name that ties the band in with any particular musical style.
How was the music scene in Denmark when you started up ?
It was very bad. It still is, but at least today there are quite a few metal bands out there. We started right about the time when it was considered very uncool to play metal – you know, it was all about grunge and that kind of crap. But luckily we´ve always had good response from fans around the world. You know, Denmark is a small country and you have to go beyond the borders if you want to make any real impression.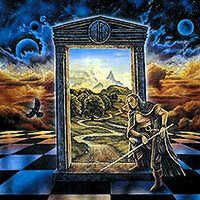 Let's begin the discography questions with your debut album. Please tell us more about Within from 1999
It seems so long ago, but actually we had been playing for almost ten years before we got the chance to do that album. We even had to record the whole album twice, because the deal with our first record label fell through. That was pretty tough, I tell you. Anyway, the music was really more or less our live set. We didn´t use computers back then, so it was all really composed in my head and in the rehearsal room. So the instrumentation is pretty simple compared to our later albums, not that many overdubs and stuff. It has some nice moments, but we hadn´t really found our sound yet.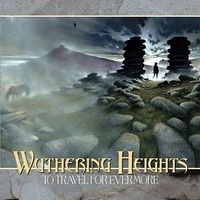 Please also tell us more about your second album To Travel For Evermore from 2002
That was a really tough one to make. The songs are extremely complex and technical. I guess I wanted to see how far I could take things. I learned a lot from that, but listening to it today some of it is maybe a bit too much. Still, I think there are some really great melodies – I like the kind of melancholic nature of this album. And it was the first time, I worked with producer Tommy Hansen. That was a big thing for me, being a huge Helloween fan and all that. Also it was the first one to feature our wonder boy Morten Sørensen on the drums. He only got into the production about two weeks before the recordings were to start, because the original drummer cancelled. If you listen to the stuff Morten does on this album and you know that two weeks before he didn´t know much about Wuthering Heights – it´s a bit scary!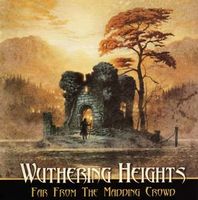 Please also tell us more about your third album Far From The Madding Crowd from 2004
This was the album that got us known to a larger audience, I guess. We were even invited to play the ProgPower Festival in Atlanta on the back of this album. So it meant a lot to us, and I still like it very much. I think it´s also the first of our albums that sound pretty well. It has a nice, natural sound even though there´s a lot of weird stuff going on – it just seems very well balanced. It has a lot of good songs, many of them perhaps a bit lighter in atmosphere than a lot of our other stuff. Maybe that´s why it´s still such a favourite with many people. And of course it introduced the almighty vocal talents of Nils Patrik Johansson. Enough said!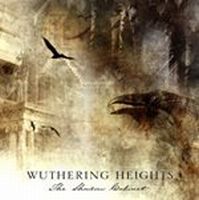 Please also tell us more about your fourth album The Shadow Cabinet from 2006
This was a much darker, angry album. Probably our most "metal" album. It was a deliberate effort to strip away much of the folksy, fairytale-like atmosphere and hit people right between the eyes. I think we succeeded in that respect very much. I´m very pleased with this album. It probably contains some of my best lyrics as well. In some respect you could say that this was our "difficult follow-up" album, because a lot of people only got to know us after "Far From The Madding Crowd", but luckily it was very well received.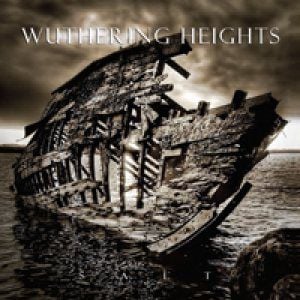 Please also tell us more about your fifth and most recent album Salt from last year.
Well, being the latest one, it´s obviously the one that I currently have the strongest ties to. I think it´s a very mature, well balanced album. Of course there´s still some pretty crazy technical stuff in there, but overall it´s very much song-oriented. And I think there´s a nice common feeling or atmosphere going through the album – although it´s not conceptual as such. Also it´s the first of our albums not to be mixed by an outside producer. We did most of the recordings and mixed it ourselves at our bass player Teddy´s studio. And I think we did a pretty good job. It´s very clear and natural sounding – some would say a bit "old school" since it´s not so bass heavy and compressed as many current albums, but it´s definitely pleasing to my ears.
What have you been up to since the release of Salt ?
We´re not really up to anything. Because, as you may have read, my health is not very good. I´ve undergone back surgery twice and am still in considerable pain. I hope in will improve in time, but as of right now, there´s not any activity scheduled for the band.
What is your creative processes ?
Well, I write all of the stuff – lyrics and music – and make a rather complete demo of the whole thing. Then the other guys listen to that and throw in their bits and pieces of instrumental or vocal talent. And then we record the whole thing properly at a real studio. That´s it, really. It may look as if I´m kind of a dictator, but actually I think the guys are quite happy not having to compose stuff, ´cause they´re all busy with their own bands and things. Back in the old days there was always problems with people wanting to make decisions even if they didn´t really bring anything to the table. Once the decision was made that I was to be "bandleader" and write all the stuff, the atmosphere in the band has been quite enjoyable.
Just to give those of us who are unknown with your music a bit of a reference point or two: How would you describe your music ?
You could put all sorts of tags on it, but really it´s just heavy metal. At least, that´s all I´ve ever tried to do. I think there are so much you can do within the heavy metal framework, that there´s no need to call it anything else – that will only limit the band. And we try to live up to what I think are the traditional heavy metal values – strong melodies, good musicianship, emotion, honesty. So you could call it traditional metal played with the technical standard of today. But of course there are certain Wuthering Heights trademarks. The sound is quite large or symphonic and I´ve mentioned the influence from folk music. And also our songstructures can be rather unconventional. This mainly has to do with the fact that I write the lyrics first, and then build the music around that. So everything is there in order to express the lyrics in the most effective way – it´s not just some riffs with some vocals on top.
What is your plans for the rest of this year and beyond ?
As I said, my main concern is to get well again. Then time will tell what happens. Luckily we have five pretty decent albums out there to listen to in the meantime.
To wrap up this interview, is there anything you want to add to this interview ?
I´d just like to thank our fans for the great support over the years. And to new, potential fans I recommend checking out
our website
 that has the whole story, soundsamples, ugly pictures and all sorts of crazy stuff.
Thank you to Erik Ravn for this interview