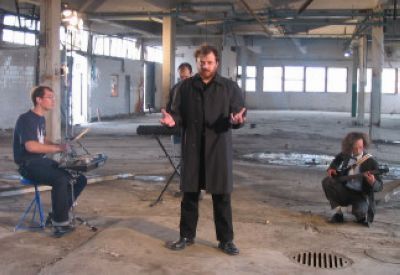 Zlye Kukly is a rather rare progressive folk band for a few reasons. One, they hail from Georgia. Two, they are currently based in Israel, where along with SUSSITA they form a big part of that country's neofolk scene. And finally, the band blends obvious folk sounds and sensibilities with modern prog and rock to yield a sound with few modern parallels, much in the same way folk rock was revived in the mid to late sixties.

That sounded interesting to me so I got in touch. Fred Adra took time off to answer my questions.
############################################################
Did any of you, past and present Zlye Kukly members, play in any other bands before joining up in Zlye Kukly ? Why did you choose that name ?
Many of us played in other bands. For example, before creating Zlye Kukly I had an English-singing prog-band named Peregrin Krol. The passage from that band to Zlye Kukly was done because of my wish to sing in my native language. That, you know, is Russian.
Zlye Kukly is the name of one of the first songs that I wrote in Russian. It means "evil dolls" or "angry dolls". I thought that this is a cool name for the band too. I don't think so now, but it's too late.
It is my understanding you started up in Russia, but later moved to Israel. Please tell us from where in Russia, why you moved and to where in Israel.
Well, Russian is my native language but I never lived in Russia. I was born and grew up in Tbilisi, the capital of Georgia; that was the part of the very strange state called the Soviet Union. At the age of 18 I moved to Israel, driven by Zionist ideology: all that romantic stuff about the people coming back to its homeland after exile, etc. Those years I could go to almost any country of the so-called free world, but I was young and over-idealistic, and came to live in Jerusalem – one of the worst places in the world for making music. Well, at least it didn't take 40 years in the desert…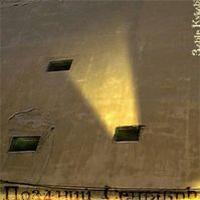 Over to your albums. Your debut album was Late September from 2000. Please tell us more about this album.
"Late September" was my first attempt to record an album. There are some good pieces on this CD, but the album is awful. It sounds like it was recorded by a sick pixie. Terrible. Well, maybe not so terrible, because I learned a lot from that session… Not terrible, just bad.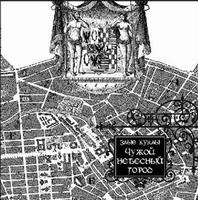 Your second album was The Strange Heavenly City from 2002. Please tell us more about this album.
"The Strange Heavenly City" is very important to me. I really like this album. A lot of ideas, a lot of musicians and experiments and influences… Some pieces sound like classic prog, some like folk or even gothic. Very dark and light album at the same time. I like to listen to this record even today, after all these years.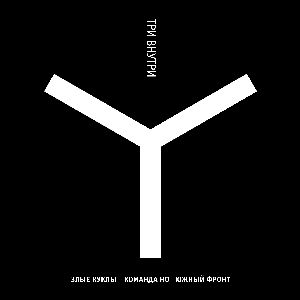 Your third album was Three Inside from 2003. Please tell us more about this album.
"Three Inside" is the split of three Russian-singing Israeli bands: Komanda No, South Front and Zlye Kukly. Each band recorded four acoustic songs for this split. Our part sounds like neofolk, and maybe this is the reason why many listeners call Zlye Kukly a neofolk band even today.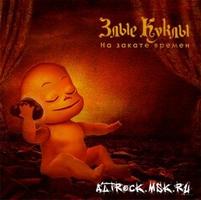 Your fourth and the most recent album is At The End of Days from 2006. Please tell us more about this album.
"At The End Of Days" is different from all the albums that were recorded by me earlier, because it's created by the person who not only knows exactly what he wants to do but also knows how to do it. Very visual album, like theater performance, and again: different styles – mainly prog and neofolk – on the same CD. This may be my favourite Zlye Kukly album.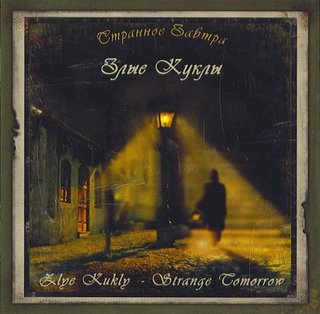 Please also tell us more about Strange Tomorrow from 2007.
"Strange Tomorrow" is the compilation CD released by Austrian neofolk label Ahnstern. The CD contains the songs from the albums and two acoustic singles. That's why it shows our neofolk side rather than the prog side. The label also did remastering, and it sounds great.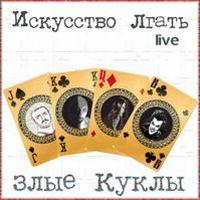 You also released a live album called The Art To Lie live in 2001. Please tell us more about this album.
Just a live record. Nothing special.
What have you been up to during the last years after the release of the 2006 album ?
After recording "At The End Of The Days" I took a break from making music and concentrated on writing books.
Your music has been described as Neofolk. A type of music I associate with Russia, but not with Israel. How was it to move to Israel where this scene was a bit barren? How would you describe your music?
I describe my music as a performance. Each song is like a scene on the stage of a small theater. Therefore we have a variety of styles and genres. Neofolk is only one of them.
About Israel I've already said: I came here because of the ideology and a bit of brainwashing, without thinking about other things. I cannot tell if this was the right or wrong decision, it is very complicated. But the fact is that in Israel it doesn't matter if you play neofolk or prog or metal – in such a small country your audience at the rare concert is about 30 people. If you have 100 you are a megastar.
What are your plans for this year and beyond?
I don't know if I ever will make music again. Meanwhile I listen to the music. Listen a lot.
To wrap up this interview, is there anything you want to add?
These are difficult times for music makers. We can listen to everything without paying for it. And, what is even more sad, without thinking about paying. I'd like to tell to all the music listeners: don't forget to buy the music of your favorite bands. Remember: you don't pay for the record that you buy, you pay for the next one.