March 5, 2011
... the wind was slightly piercingly cold in Osaka, Japan. My old mate (
Watchsum
... not in PA) and I (
Keishiro "DamoXt7942" Maki
), for the first time, knocked the door of Namba Bears, a live space in Osaka. Actually, Namba Bears, in collaboration with Seiichi Yamamoto (Boredoms, Omoide Hatoba) etc., has been much renowned for 24 years in Osaka Underground Rock scene (it's a shame we've not known about this historical background) ... a small space with a capacity of about 30 audiences, without any bar or vendor though. Amazingly, the audience was always very friendly and familiar with each other and artists on stage ... into them and their friendly atmosphere, we two Bears-newbies got, with embarrassed.
At 8:30 PM, that awesome outfit appeared on stage in front of me ...
DJAMRA
landed on!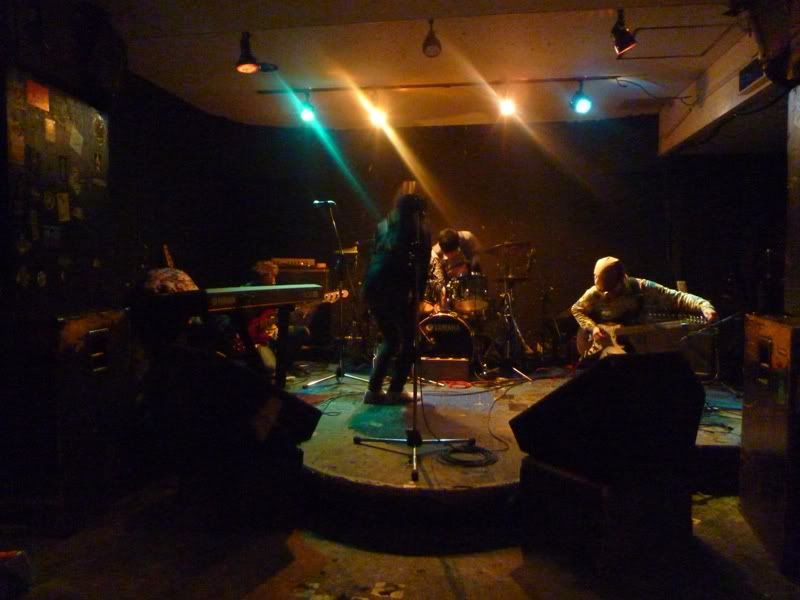 DJAMRA under construction ... please wait a moment.
A storm of applause could make them more aggressive and funnier (as Osakans :P). Please check these five talented artists, let me say.
Akihiro ENOMOTO (drums, percussion)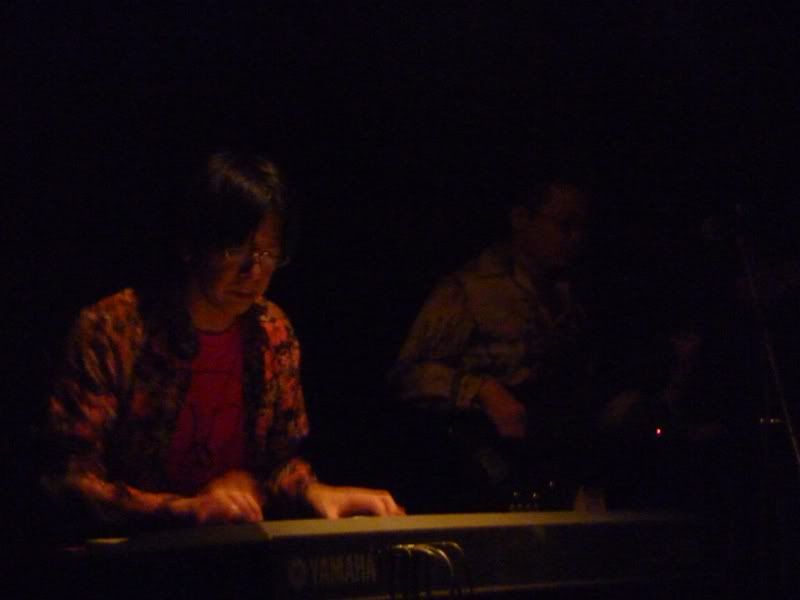 Takehiko FUKUDA (keyboards)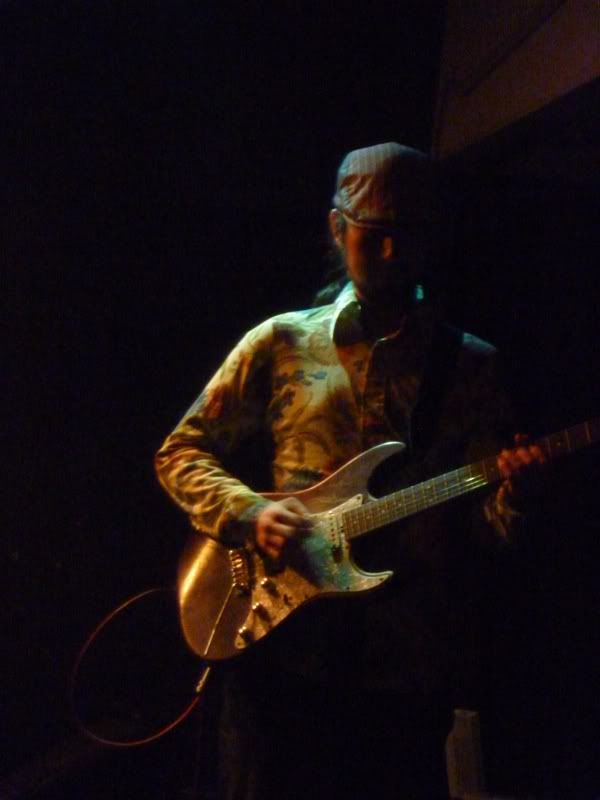 Akira ISHIKAWA (guitar)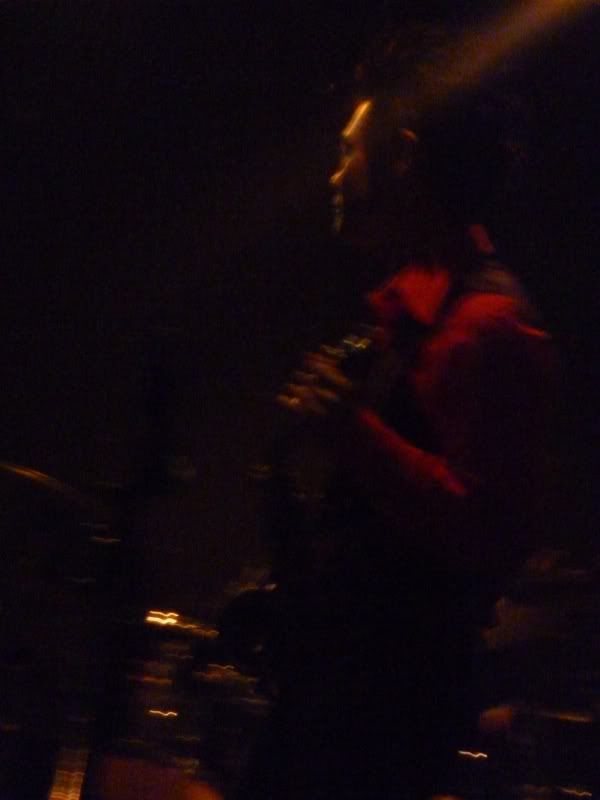 Shinji KITAMURA (alto saxophone)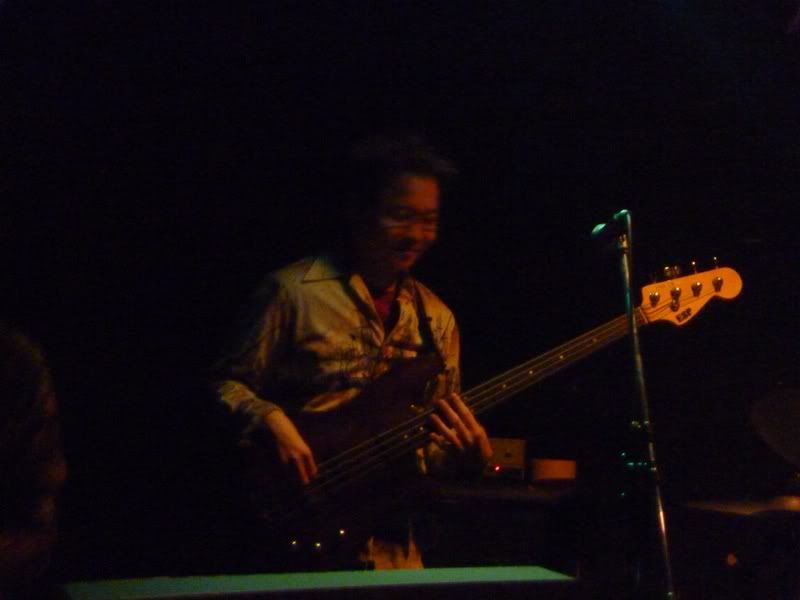 ... And
Masaharu NAKAKITA (bass)
, the leader of Ahonoko ... err ... DJAMRA!
On the stage, they played 7 songs as follows, with Masaharu's funky comments;
1. Pierrot's Foot Goes Into Convulsions
2. The Cave
3. Zetsuen Doon
4. Dictator
5. Assassin In Sin
6. Komurakaeri
7. Kamihitoe (Encore)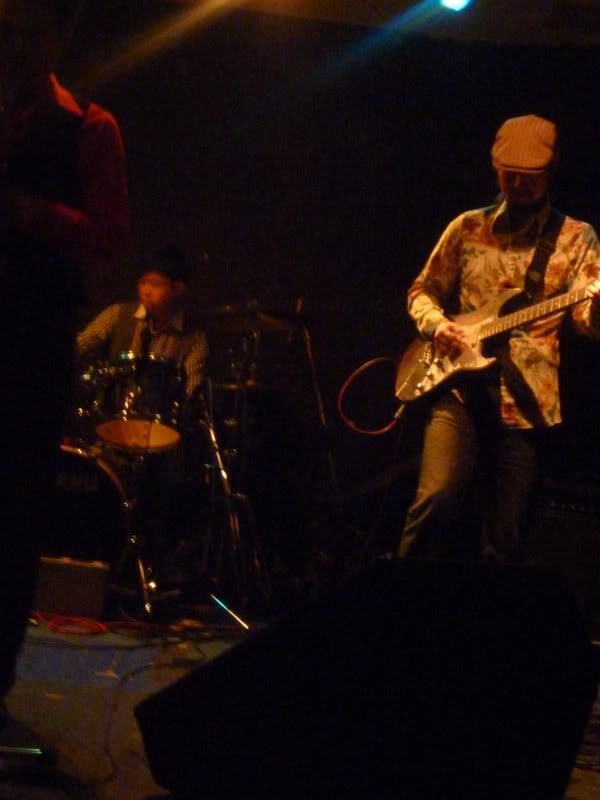 Without any warps, Akihiro kicked strict rhythms via his drums, and Masaharu replied completely.
Akira, always a cool guitarist, seriously picked sharp-edged (like a jackknife) sounds ... what a cool guy.
Shinji swung rampant, violent saxophone blows here and there ... a fire player.
Takehiko was a versatile piano player ... sometimes rough & harsh, sometimes beautiful, gracious.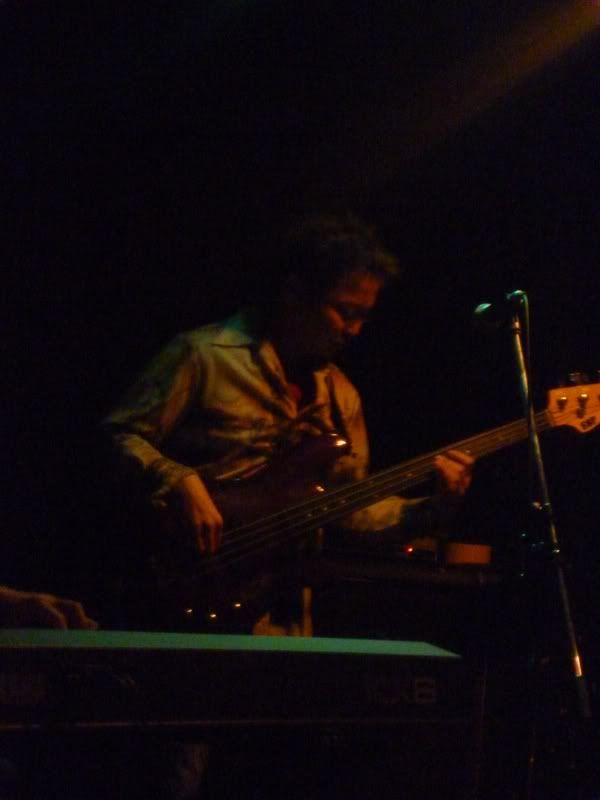 Masaharu ... ahhh, a funky bass puncher, with charismatic shadow on his back, and theoretical rub-a-dub via his bulky basses,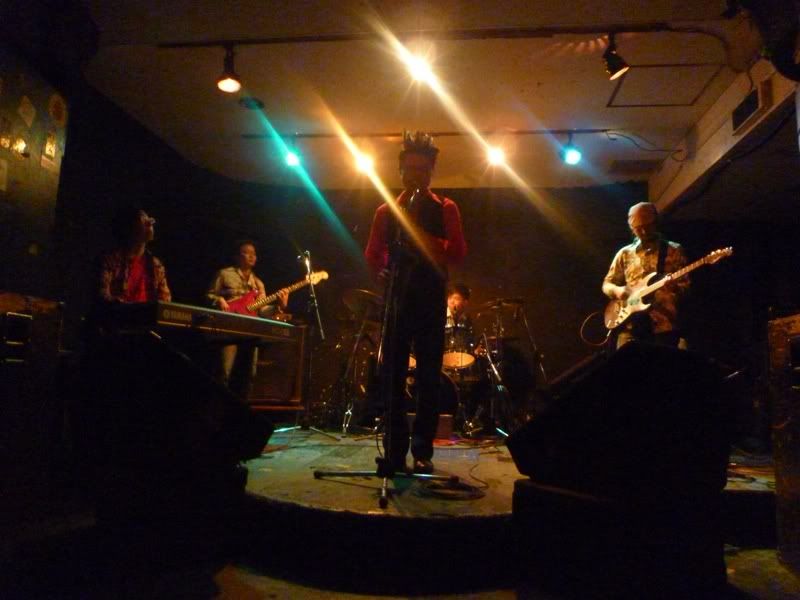 A small live spot instantly altered itself into a large jam-party space, by their massive vitality.
The audience all could be immersed absolutely.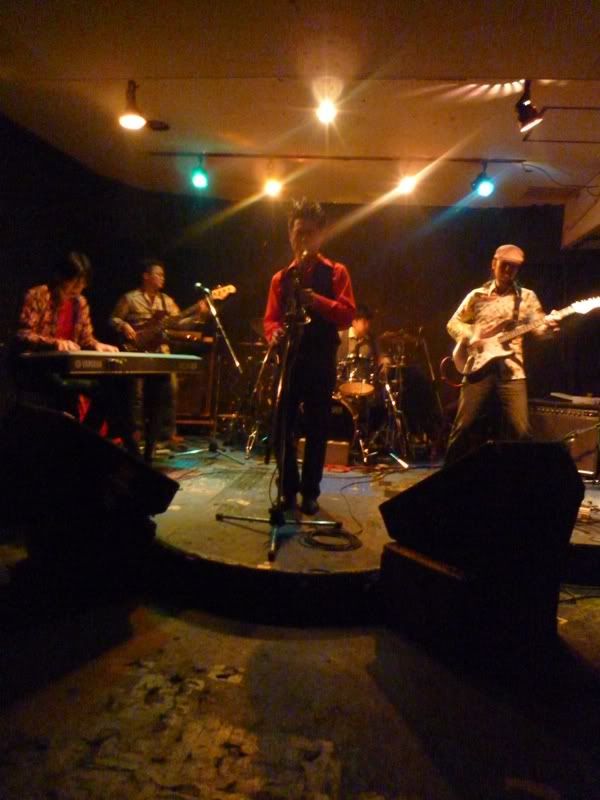 Thank you for reading my report about DJAMRA in Namba Bears.
٩(̾●̮̮̃̾•̃̾)۶