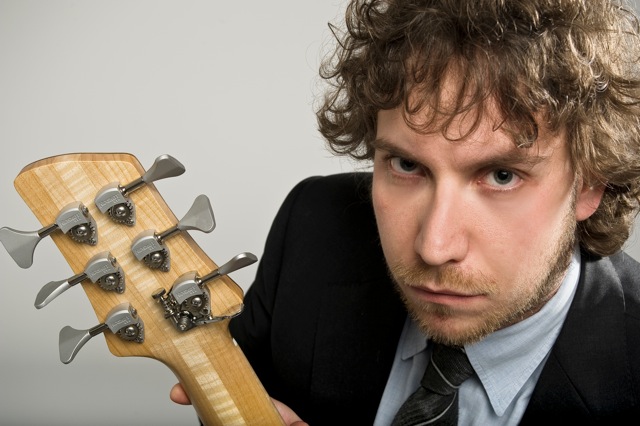 Born in Montebelluna (Treviso, Italia) in 1981, bass player Alberto Rigoni founded, together with drummer Enrico Buttol, a well-known progressive-metal cover band, ASCRA, performing mainly songs by DREAM THEATER.

In 2003 he joined the emerging band TWINSPIRITS, led by Daniele Liverani (GENIUS ROCK OPERA, KHYMERA, ex-EMPTY TREMOR). The band's debut album was released in 2007 by Finnish label Lion Music and received remarkable feedback.
Besides TWINSPIRITS, Rigoni followed a very personal artistic way, composing a solo album entitled "Something Different".

I got in touch with Alberto Rigoni for his story, which is also incorporating the Twinspirits story.
################################################################
Just to start with, please tell us more about your background and why you took up music.

I started playing bass when I was around 16 years old (now I'm 29) after a friend of mine introduced me to Dream Theater. I listened to A Change of Seasons, stunning 23 mins song which everyone knows I guess, and I was totally amazed! So I made the decision.. I wanted to play Dream Theater songs! I started with a 4 strings bass and I learned Erotomania (Awake album), after two months I heard some good results and I bought a 6 strings bass…

In which bands did you play before you became a member of Twinspirits ?

When TwinSpirits contacted me I was playing with "Ascra", the Dream Theater cover band I've founded together with drummer Enrico Buttol. I also played with some other rock cover bands (Deep Purple, Led Zeppelin) and I was member of a pop-experimental project called "White Shine".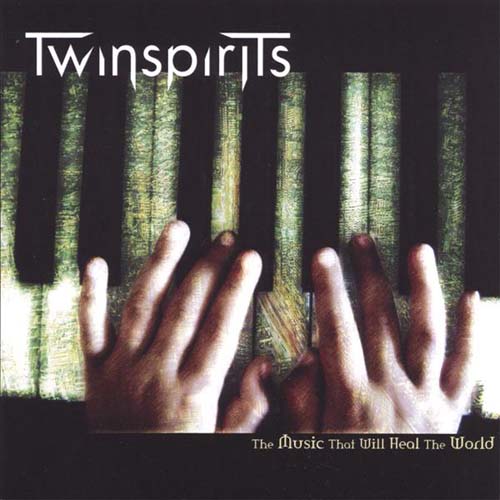 Please tell us more about Twinspirits and the album The Music That Will Heal The World from 2007.

"The Music That Will Heal The World" has been released by Lion Music in June 2007. It's our debut album and features danish singer Soren "Nico" Adamsen. The album is progressive oriented but some tunes are very rock and have more simple songs structure. For its promotion we toured Italy and we shot a videoclip for the song called "Fire". It's been pretty funny :) Check it out!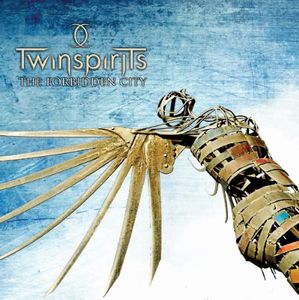 ….... and the second album The Forbidden City from 2009

One year after the release of our debut album the singer left the band and after many auditions we found a new singer in Goran Nystrom (Sweden). His voice is so powerful and his tone is unique! He enhanced TwinSpirits sound a lot! TFC in my opinion is much more progressive than the first one. It's a "concept" album with a dark mood that sounds very interesting to me. I really love it!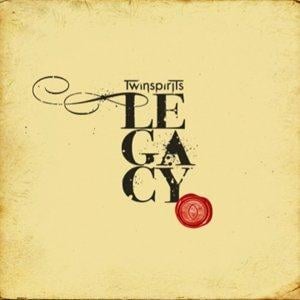 Twinspirits released their third album in February. Please tell us more about this album.

Our new album is called "Legacy". In my opinion it's a very good step in our career. More groove, more feelings between the band members. "Legacy" is divided in 2 main parts. In the first part we have 6 powerful straight ahead songs, still being progressive in nature and with a more direct feel to them than has been heard from the band before. The second part of the album is a multi suite movement, "The Endless Sleep", divided in 5 songs (symphonic intro + 4 songs) that is more like an album within an album being very theatrical and visionary.
We are getting great feedbacks from our fans and we are pretty happy! We are going to plays some gigs in Europe to promote it. Be sure to check out the videoclip of "Slave to this World"!


Why did you branch out on your own as a solo artist in addition of being a member of Twinspirits ?

I started working on my solo project back in 2005, when I was quite by myself and felt necessary making something extremely personal. From the very beginning I didn't want to follow any given music genre, relying exclusively on a instinctive way of composing. In Twinspirits the songs are composed by Daniele Liverani, altought the others musicians have enough freedom of rearrange their own parts. In my solo project my role takes all the phases: writing, recording, mixing and the artwork. Twinspirits follows certain known progressive rock aspects, meanwhile in my work I had absolute freedom, just following my own sensitivity.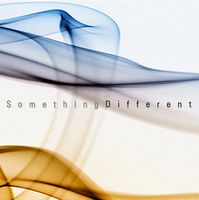 Please tell us more about your first album Something Different from 2008. How would you describe the music ?

I think that the extreme variety of music genres inside "Something Different" is the very strength of the album. This peculiarity could make people think of something inorganic and disconnected, but I believe that the album has its own soul, given by the composition approach: simple and catchy. The songs are based on melody and not on virtuosity, of which I don't think to be a displayer. On the other hand, in most of the tracks, the bass has mainly three roles (rhythm, solos and arrangements) that ensure a kind of homogeneous style. The album owns aggressiveness and sweetness but everything rotates around melody.
One of my favorite songs of the album is "Trying to forget" which means very much to me. It is intimate and romantic and it is the very first song I wrote. I like its "Twin Peaks" mood, sweet and melancholy at a time, but I think that "The factory" has the most innovative elements of the whole record, speaking about progressive stuff. In particular, I love the powerful and groovy rhythm section where electronic drums really created something unusual.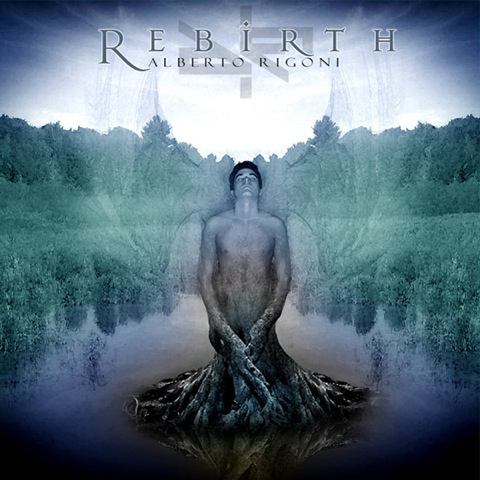 You will release your second album in May this year. What can we expect from this album ?

Yes, my new solo album "Rebirth" is going to be released on May 24th by Nightmare Records. Compared to "Something Different", I think that this one is a bit more prog/rock/fusion oriented. I didn't use electronic drums so maybe it's less experimental but with a warmer sound. Rebirth features seven instrumental tunes and two with vocals. Included on the album credits there are also some very well known names! Boasting contributions from Gavin Harrison (Porcupine Tree / King Krimson), John Macaluso (Ark/ ex-Malmsteen/TNT), Michael Manring and Yves Carbonne, and several others great players from DGM, Astra, Twinspirits and more. Check out the live version of "Ontongeny"

The video has been recorded during John Macaluso's italian clinic tour "The drumming of ARK" on sept. 25th 2010
More news on the album are coming soon! check out my website www.albertorigoni.net

How is your writing and creative processes ?

Nice question!! :)
Well, it depends.. sometimes I get the ideas for a song listening to a drum loop, sometimes playing a bass riff… There isn't a well-defined creative process..
But I can say that I usually play with my bass all the ideas (grooves, vocal parts, arrangements etc.)

For those of the readers who are not familiar with your music: How would you describe your music ?

Not easy to describe! As said before, I think (and hope) that the variety of music genres is my strength. My music rotates around melody and groovy rhythms. I would say it's progressive but it's not just that! I'm always trying to make music not just for progressive fans but for everyone!

Besides of these two albums, what is your plans for next year ?


A new project is coming to light! It's called "Lady and the BASS". It's a pop electro duo featuring female singer Irene Ermolli (Twinspirits guitar player's sister). Pretty different from my other projects… you can discover more at www.ladyandthebass.com
For other side projects and collaborations check out my website www.albertorigoni.net

Thank you very much for the interview!
Prog on guys!

Thank you to Alberto for this interview

His PA profile is here and Twinspirits PA profile's here

His homepage is here & the Twinspirits homepage's here



Edited by toroddfuglesteg - March 16 2011 at 04:58