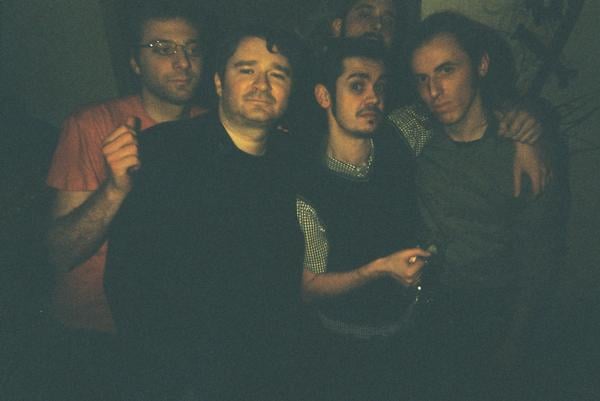 Il Ballo delle Castagne is an Italian band that was formed in 2007 by two musicians coming from different experiences: vocalist and lyricist Vinz, previously brainchild of a "low-fi project" called Calle della Morte and Marco Garegnani, previously with a band called The Green Man, who is the main composer and plays guitars, sitar, keyboards and moog. The line up was completed by Diego Banchero (Malombra, Recondita Stirpe and Egida Aurea) on bass and Jo Jo on drums. The name of the band means "The Chestnuts Ball" and it was inspired by a legend involving the Pope Alexander VI (1431-1503) and his luxurious habits: the "Chestnuts Ball" was a kind of "Satanic Sabbath" where naked women used to dance in the light of candelabrums picking chestnuts from the floor with their mouths. The music of Il Ballo delle Castagne is an interesting blend of hard rock, progressive and new wave. Their sound is gothic and dark.
The band has so far released two albums. I got in touch with the band and Vinz Aquarian answered my questions.
################################################################
Your biography has been covered in your ProgArchives profile so let's bypass the biography details. But why did you choose that name and which bands were you influenced by ?
"Ballo delle Castagne" (The Chestnuts Ball) is either a legend or just one of the many events that history forgot. On the 31 October 1501 , the Pope Alexander VI and his daughter; Lucretia , arranged a kind of "satanic sabba" passed to the chronicle as "The Chestnuts Ball". An orgy planned by Cesare Borgia, during which prostitutes were dancing naked through candelabras, collecting from the floor chestnusts with the mouth...thats from the name is coming from. Fairytales and legends are part of progressive rock background and we thought this was perfectly fit it. We listen a lot of music and its difficult for us explain our influences. Space rock, West coast, Kraut Rock, Italian Prog rock, but also a lot of oriental and electronic music.
Everything comes together in our new album.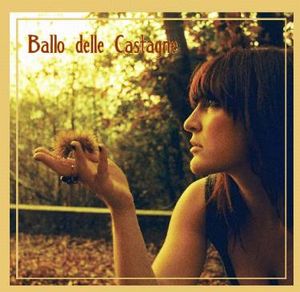 Over to your two albums. Your debut album Ballo delle Castagne was released in 2009. Please tell us more about this album.
The first album was still very influenced by new wave and garage music. You get this feeling from songs like "Specchi e Perline colorate" or "Anthem". We love and enjoy this influences but this was not the direction we want to follow. Songs like "Sole e Acciaio " and "Il Pianto di cristo su Gerusalemme" were naturally close to our pattern: oriental and orchestral with heavy and rock music.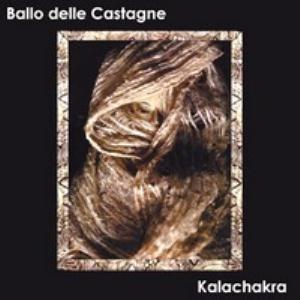 Your second album Kalachakra has just been released. Please tell us more about this album.
Kalachakra is a journey through past life to the current age of Kaliyuga. To understand the nature of our message and the sound of this album, you must stop for a second, breathe and read carefully our texts. This might be your story, my story or everyone else story...
In a few words its the story of mankind since thousands years. This life its just a fragment, we struggling against all evil passions that put man in chains. Kalachakra is a collection of stories with one high moment: the celebration of the Kalachakra ritual. The obsucre moments and melodies are just part of a process that bring the listener to the enlightment ( hopefully!).As we said, there's no begining and no end. Its just the Wheel of Time !
I would describe your music as a mix of heavy metal, space rock and Rock Progressivo Italiano. But how would you describe you music and which bands would you compare yourself with ?
We love the Italian Prog Rock, its a great background that make us really proud of our country and music. Still, the main influence is on the text and on the way we approach the concept.
I guess, you can collocate us between Kraut Rock and some West Coast
Psychedelia. We love Amon Düül, Can and Popol Vuh, just to mention some of the best german acts of the past. The combination of Sitar and Moog drive our sound to new unexplored land, that's probably the best and interesting part of our music.
Are you active on the live circuit these days or are your band a studio project only ?
We promote our first release with couple of gigs supporting also some very good acts like White Hills and Radio Moscow. We will not tour this time, as we are allready working on our next album: Gilgamesh. We will then present our trilogy live, probably in early 2012.
What is your plans for this year and beyond ?
As I mentioned before we're actually working on the third chapter of our trilogy. While on "Kalachakra" we focus on the liberation/salvation from evil passions, on "Gilgamesh" we'll back on earth as new mankind. Walking Gods in the Age of Aquarius !
To wrap up this interview, is there anything you want to add to this interview ?
Liberation through meditation, keep clean your body from meat , alchool and drugs, money are a collective illusion and construction. Amen.
Thank you to Vinz Aquarian for this interview