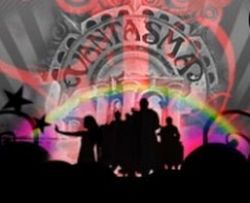 Vantasma is a Neo-Prog band from Indonesia. Their only album so far has got some raving reviews here in ProgArchives. The band is very much alive and in the process of coming up with a new album and a DVD. I got in touch with the band for their story.
Instead of Q & A, I let the band give their story as it is without my interference.
#############################################################################
Well, this written interview from Progarchive is the first one that we have obtained , which naturally makes us feel honoured. Regarding the question of by which bands we were influenced, it is not a simple question to answer since we have been listening, watching and reading the articles of many bands. However, according to the progrock community's opinion, Vantasma were influenced (heavily) by Yes, Marillion, Genesis, Flower Kings, and perhaps some other bands. We of course do not mind at all to that matter since our dream is just to compose and play our songs and release them in an album without any intention to follow the style of one of the famous bands. We are happy that our album has been released and could be contributing to the heritage of progrock music in Indonesia as well as in other side of the world.
To run such a progressive rock band in Indonesia is not an easy matter, prog rock music is not selling that much in Indonesia in comparison with that of pop music which we can say is booming industry in Indonesia. Therefore we must have dedicated member of the band who really love music. Skill is also another crucial prerequisite that must be possessed by the member to be able to perform such a lengthy and delicate music.
We like to inform that all the member of Vantasma are university graduate and have their own professions , in other word, each members at the moment do not depend their daily life on playing music. To perform progressive music we may choose various events such as Prognite held by yhe Indonesia Progressive Society regularly, band festivals, big events like International Exhibition held in Jakarta, etc. Luckily, we have our own music studio at home where we could exercise and also record our music. Saving time and energy as well because we do all the things after work or at week end.
We choose the name of Vantasma which means "devil". We wish to express that actually we have devil in each of our heart, mind, soul that we have to conquer and clean it tu pursue a more harmonious life. Our first album has been released in 2006, the concept of the album is to remind all of us regarding the necessity to save the environment, remembering that our life is not ours, reminding life after death, etc.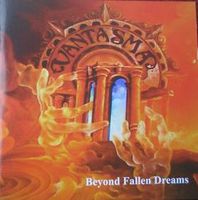 The first album is reflecting our wish and our pray to the almighty. Our music is also a composition of our sadness, anger and happiness when witnessing what has been happening in the world. Our little world and the bigger one. We have tried to pour those feeling in a harmony by playing instruments with sounds which we felt could represent our feeling and combined with the vocal expressing the lyrics.
We think we are not in a position to compare with music of other band and we leave it to the listener and more relevant party to do it.
Five years have been passed, we also have been busy with each of our job, but we are glad to inform that we are starting to record our second album with the similar concept but in a more symphonic nuanse, we are also ready to release our DVD of our life performance at Prognite in Jakarta. Last but not least, one of our dream is to perform our music in Europe wherever it is. Thank you.
Thank you to Vantasma for this interview