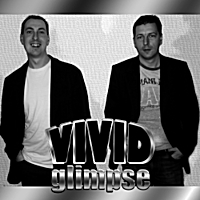 Brothers Andy and Richard Vellacott have always been passionate about progressive rock music. Richard recalls " we always loved listening to bands like Genesis and Yes and would save all our pocket money to buy every CD we could find!" Although these days he is more often found behind a bank of keyboards and pedals, Richard, born in 1974, is a classically trained pianist who started playing at the age of six. For his part, Andy, 18 months younger than Richard, has played the drums for as long as he can remember and is a regular session and live musician.
The band has so far released one album. I got in touch with them and Andy Vellacott answered my questions.
#####################################################################
When, where and by whom was your band born ? Did any of you, past and present members, play in any other bands before joining up in your band ? Why did you choose that name ?
As brothers, we had played and written music together throughout our teenage years, so you could say that was when we formed our first band. We wrote all kinds of stuff with an old Yamaha keyboard, a sequencer and other gear we had in the house. Some of it ended up being quite experimental. We kind of went in different directions after each of us went to university. Andy played in a number of bands and started getting session work which kept him busy and the desire to write and record was always there. Andy had found the writing process to be quite slow and frustrating with most of these bands. It was only after we bought some basic recording gear that the two of us started jamming together again, and the old chemistry quickly came back and when we started coming up with some really good material from our very first session we were really excited. So much so that we decided to build our own studio to record in!
Once we'd written a decent amount of material we made the decision to put it on an album – and of course we then had to decide on a band name. We went through loads of names that we liked but every time we did a search on Myspace or Google we'd find another band already using that name. We kept saying that we wanted a name that was dramatic but simple, and Andy had heard this phrase "vivid glimpse" where you see something clearly but fleetingly and it seemed like a good name for us, and to our surprise nobody else had got there first! We also liked the fact that vivid had two "v"s in it which seemed appropriate for the Vellacott brothers!
Which bands were you influenced by ?
Our music is strongly influenced by rhythm and keyboards and between us we have a wide range of influences including jazz such as John Coltrane, Weather Report, Miles Daves. Richard was trained as a classical pianist so his influences also include a good deal of classical composers. Our real passion though was for progressive bands such as Genesis, Yes and ELP and they were probably the real inspiration for us to start writing our own material.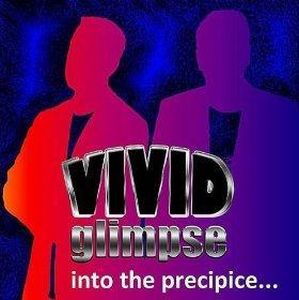 Your debut album Into The Precipice was released last year. Please tell us more about this album. How would you describe your music ?
"Into The Precipice..." was really a venture into the unknown for us and we didn't particularly set out to make a prog-rock record. When we started writing we were just having fun and really didn't know what would come out – so we were interested to see what we would come up with. We both have a wide range of influences aside from the obvious ones you can hear on the album, but the progressive influences were the deepest and these are the ones that came out strongest.
There's a lot of variety on the album, with a mixture of Pop, Rock and Progressive songs and that was a result of us wanting to experiment and see where our strengths lay. We were really pleased with all our music and the more rocky and progressive tracks ended up being the strongest ones – so this is probably the direction we're going to concentrate on in the future. The sound of the album has a kind of 80s vibe and has been likened to Genesis, Mike And The Mechanics, Phil Collins and Asia, which are fair comparisons.
Some of the multitrack parts you hear on the album were actually the demo parts we put down as we were writing, so the production could have been stronger, but we thought in places we had captured a certain atmosphere that might prove difficult to recreate. This was Andy's first time as a lead vocalist and we were both learning as we went. Our original intention was to record the demos and then get someone else in to record the final vocals but in the end we thought we should try and do it ourselves – and were pleased with the result. There are certain tracks that stand out such as the title track Into The Precipice, our instrumental Broken Mirrors and the final song on the album, Take My Hand – and these are the tracks which have got people talking about us.
We had given ourselves a self-imposed deadline for writing and recording enough material for an album, and we have done the same thing while working on our next CD. We're keen to push ourselves and have definitely stamped a bit more of our own identity on our new material.
What is your status, plans for this year and beyond ?
We are very close to finishing our second album. We didn't know what kind of response we would get from the first album and we have been really pleased with the positive reaction and exposure people have been giving us. We're very excited that our songs have been played on the radio and that we have had a number of great magazine reviews!
So we can't wait for people to hear our next CD which has a much more edgy and distinctive sound. We're really pushing ourselves on the writing and the production of this album, and we're enjoying experimenting with new ways of writing and recording. Once it's released we'll be able to do some decent promotion with the contacts we've made over the last year and then we're keen to get stuck into writing our third album.
To wrap up this interview, is there anything you want to add to this interview ?
We'd like to add a word of thanks to everyone who has taken an interest in what we are doing and felt us worthy of promotion with reviews, radio airtime and interviews. We'd particularly like to thank you guys at Prog Archives for the great website and we're proud to be part of your community.
When we started we didn't know if we'd generate any interest at all, or what the state of the progressive-rock scene was like. But thanks to sites like yours, there is a buzz about what we're doing and many more people than we ever expected have been able to find out about us and hear what we do. Thank you!
Thank you to Andy for this interview