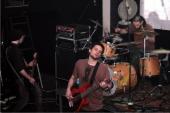 Merkabah is a three-piece band founded at the end of 2007 in Warsaw, Poland. Their music can be described as psychedelic metal combining improvised, noisy soundscapes with more precise, aggressive riffs and post-rock melodies. It often includes electronic influences, as well as tribal rhythms, all mixed with a feel of freedom and experimentation.
The band has so far released one album. I got in touch with them and the band answered my questions.
######################################################################
First of all; when, where and by whom was your band born? Did any of you, past and present members, play in any other bands before joining up in your band? Why did you choose that name?
Kuba: The band was founded sometime around late 2007, I guess. The story is actually very common and simple. I met Gabriel over the internet, we started jammin' around, found Alex a few months later, and so the core of the band was born. We had a few additional guitarists along the way, experimented with a couple vocalists, but since nobody really lived up to the challenge we stayed an instrumental band ever since. Then our friend Adrien joined in as our live VJ, taking our performances to a completely new level. Lastly, Rafał joined last year introducing the saxophone to our sound, and thus our current line-up was set. As for past bands, I used to play in an experimental band Mahadhi, which revolved aroud more ethnic/jazz/freak folk influences. The name Merkabah was suggested by Gabriel, and it both sounded great, and was meritorically very inspiring as far as imagery and visuals are concerned. The word itself is very spiritual, and yet very strong and raw. Divine, but a bit disturbing. I guess there's a certain duality within its' sound, that reflects the nature of our music.
Aleks: We've met each other by good fortune, I presume. In the beginning of our band (in late 2007) it was Jacob, Gabriel and me. Adrien joined us in 2009 and Rafal joined in early 2010. Two other guitarists played with us over these years - Matt from The Spouds and Ernest, who had to move to the UK. Personally, I played in several projects before, but it does not seem to be noteworthy. More recently I started a second band, called Old Wounds, and we play a mix of post-metal/sludge/doom.
Which bands were and are your main inspirations?
Gabriel: A very hard question. It's a little tricky to bring these bands down to, like, 3 or 5. For me, probably the most influential were, and are, King Crimson, Lightning Bolt, Swans, Kayo Dot and Drive Like Jehu. As said, however, this is a very limited list of from where I take any inspiration.
Kuba: Same here. I guess I'm more inspired by certain ways of thinking or aproaches towards music, rather than specific bands. But if I had to name a few I would probably go for Kayo Dot, King Crimson, Zu, Acid Mothers Temple, John Zorn, polish bands like Kobong, Neuma, Nyia... I could go on and on.
Aleks: It's the same with me. It's not easy to write down all the bands that had an influence on me. First ones that came across my mind are These Arms Are Snakes, Isis or Converge, all of which had a huge impact on me and my bass playing.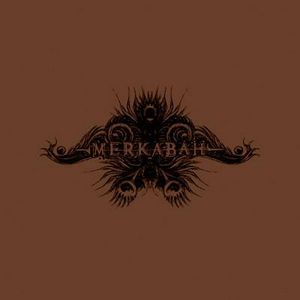 Your one and only album so far; Merkabah was released back in 2009. Please tell us more about this album.
Gabriel: First of all, it's an EP, we haven't released any full-length album so far. It is more of a promo material, nothing too serious. We don't even play those tracks anymore. More recently, a month or so ago, we've released Lyonesse live EP through assonance records (http://assonancerecords.blogspot.com/), a 3-piece cd recorded during a festival. A little preview of what our forthcoming LP is about. As of that – It's going to be very dischordant and noisy album, full of maths, yet very harmonical and jazz-inspired. It's almost done being recorded.
For those of us unknown with your music; how would you describe you music and which bands would you compare yourself with?
Gabriel: This is quite ironic, we tend to avoid these kind of questions :] Since you've asked, however, here's my answer – as for comparable bands, these would probably be Kobong, forementioned King Crimson and… Naked City, maybe? I don't really know. This is not a question for us specifically, you should ask people that have heard our music and are more objective.
Aleks: When it comes to describing what type of music we play, the most accurate, in my opinion, is our press note - Partitures of post-hardcore, free-jazz and noise-rock with abstract maths, broken by improvisation and free form, all in the court of the crimson king.
How is the music scene in Poland now and do you have problems getting live gigs and/or tours?
Aleks: Until now we managed to play around 30 gigs. The one most worthy of notice is the concert at Heineken Open'er 2010 festival, which we were invited to. It was quite surprising, because it's rather a mainstream festival and I think they never had a band playing such psychedelic music before. On the other hand, polish reality might be tough sometimes, especially when it comes to non-commercial artists like us. But it actually doesn't bother us very much. We've already put a lot of effort in this band. And money too, but it's not a big deal because our main goal is to play. And we'll simply do what it takes to continue making music for us and for anyone who would like to listen to it. Maybe we'll get a huge, worldwide audience someday. I would love to have a tour around Japan.
Kuba: We still haven't played a regular tour, but we've had quite a few shows over the past three or four years. And we keep getting invited here and there, so I guess it's not that bad, as it may seem. As for the "scene", well, I don't really know which scene You mean in particular, and whether we're actualy a part of it ;) or any scene whatsoever. When our sound was a bit more post-rockish we automatically got sucked in to that post- movement, which at that time started flourishing in Poland. Now, as our music evolved, we don't really know whether we still fit in anywhere, but I don't think that any of us cares about the so called "scene". We'll see how that works out for us in the upcoming months, when we kick off with some more gigs.
What have you been up to since the release of your album and what is your latest update? What are your plans for this year and beyond?
Gabriel: Our latest update? Probably laying the last tracks on our forthcoming LP, titled A Lament For The Lamb. We're very close. A little tweaking here and there, one recording session and we're giving it to the mastering. Should be out in May or June, hopefully. As for other plans – we're returning to playing live, after almost a half year break. We've just played in our home city, next month we're planning another gig in Poland, then, during the holidays, we're hoping to play a longer tour, maybe a concert in Germany, maybe a little further, like France, Netherlands or UK. Nothing sure yet, though, we've just started looking things up.
To wrap up this interview, is there anything you want to add?
Adrien: Merkabah is a band that has to be seen live! The whole show is wrapped up with a very deliberate live visual performance. You will probably never see us playing live with just a simple screen behind. We have several interesting ideas regarding the way of projecting those visualisations and each gig is one of a kind in that matter. We try to screw with the audience as much as possible.
Thank you to Merkabah for this interview

Their PA profile is here and their homepage's here