Better known as founder and leader of the progressive Canadian band "Sense", Stephane Desbiens makes no compromises on Shimmering lights, offering us an exceptional and unconventional musical experience. Calling on its various influences, from blues, hard rock to jazz and classical music, this amazing guitarist makes no excuses as he proposes a very personal and alternative view of progressive rock music.
The D Project has just released their new album Big Face. I got in touch with Stephane Desbiens for the story so far.
###################################################################################
Your biography has been covered in your ProgArchives profile so let's bypass the biography details. I gather The D Project is a side project of Sense or is it your new full time project ? Why did you choose the The D Project name for this new adventure ?
It is in fact my full time project, more personal with less compromise. Strangely enough, the more I get into it, the more I call upon a variety of influence. I love prog music and it influences my compositions most of the time but I also love plain old commercial rock and jazz, and I don't make excuses about it, I just do it! I started working with Francis Foy on previous projects (Sense included…) and one day, he said: Why don't you do your own project? We tried a few things and finally he proposed we call it The D project, D standing for Desbiens, my last name. Not very original but it made sense!!!
I cannot fail to notice that the background colour on the cover artwork is the same on the three albums. What is the concept and the meaning here and behind The D Project ?
I could tell you that it represents how I feel but this is not the case. I just asked a very talented friend, Éric Landry to get inspired with the music and that's how he saw it! Orange…If you go back to the OUT OF RANGE, SENSE album, orange is also dominant. Maybe that's where it all began!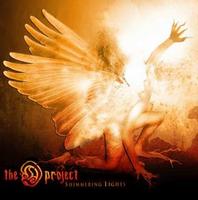 Continuing over to your three The D Project albums. Please tell us more about Shimmering Lights from 2006
Shimmering Lights was «experimental» in many ways. First, I had to get comfortable with the fact that it was my first time as a lead singer in a project. This was Francis Foy's idea. Then, I had to get use to working closely with him, which I must say, is not easy at time. But I have my own character too! I did the music; he wrote the songs and did the production job. Even though some consider it was eclectic, the theme was consistent throughout the project. My music is like a landscape. It's not all prairies or mountains; it's a combination of both. There was also Michel Bilodeau of Ipso Facto that suggested that I work with guests artists which I did. We were not at all sure of the results but it came out OK. This album tested our friendship, me and Francis. At the end, we couldn't stand each other and it lasted a whole year. Things finally worked out and we went to work on the next album.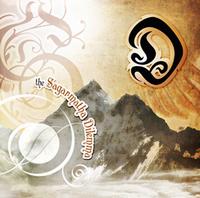 And the The Sagarmatha Dilemma album from 2008
The Sagarmatha Dilemma was a concept album inspired by Maxime Jean climb of the Everest. More linear and homogeneous, I think this project was easier to create and at the same time, was less of a challenge for the listener. Again, we decided to invite guest artists, which in my opinion, makes it so much more interesting since we give them total freedom. They add a lot to the final results.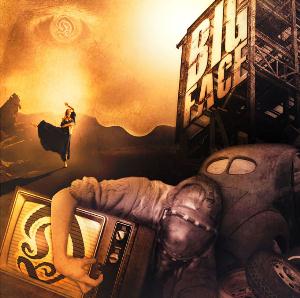 And finally; your brand new album Big Face
It is not a secret for anyone in the business that few of us will get rich making this kind of music and that's OK with us. In a way, it gives us so much more freedom to explore or revisit different musical style. We are deeply influenced by progressive music, no question about that. However, music is all about being free, taking chances and assuming who we are. And that's exactly what we did with the BIG FACE album (we even have a French song in there…) Some may say that this project is more commercial. In a way, yes but when you really get into it, it is a no-compromise album, very refined and very engaged. Not linear at all, just like my character, it's a roller-coaster ride. My music is real life!
How would you describe your musical development from Shimmering Lights to Big Face and how would you describe your music ?
Well, we do hope people see an evolution. I assume better my role as a lead singer and that gives me more confidence as a musician. The way I work with Francis is much more harmonious and he, like me assumes totally the final results. It is still very hard to categorize our music but the main influences remain: Pink Floyd, King Crimson…Is the last album better than the first one? The execution is better for sure but we have our favourite songs and they come from all the 3 albums.
What is your The D Project plans for this year and beyond?
We should be making shows in Canada while continuing promoting the BIG FACE album. Also, I'm presently revisiting the OUT OF RANGE (SENSE) album. Since my voice is quite different from Frank B. I'm not really sure if the results will be interesting. However, I know that the songs are!!!
Is music your main occupation in life or do you have a "normal" daytime job too ?
Music is one of my main occupations. I have a recording studio, I teach music recording in a college and I do some producing for various bands. Lately, I've been working on documentary music. While music is not my only occupation, it remains my main preoccupation!
To wrap up this interview, is there anything you want to add to this interview ?
I would like to thank everyone that keeps on supporting us and continue to believe that music makes the world a better place to live… If everything goes well, we may be able to release a new album by the end of the year. Meanwhile, get a hold of the BIG FACE album, we are proud of it!
Thank you to Stephane Desbiens for this interview