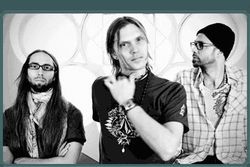 Von Hertzen Brothers from Finland has really become a big band in Scandinavia during the last years. I learnt that when I started my usual investigations before interviewing them. They are a totally unknown name to me, but their new album Stars Aligned is really something.
I got in touch with them and Mikko answered my questions.
##############################################################################
Your biography has been covered in your ProgArchives profile so let's bypass the biography details. But which bands influenced you and why did you choose that name?
The list of the bands would be a very long and tiring one. I think the most important influences came from our family home when we were kids and teenagers. Our dad used to travel a lot due to work and he always brought albums back home with him. There was a lot of different kind of music playing in our house.. Ranging from our Mom's favorites, Abba and the Beatles, to our own, Black Sabbath and Anthrax. I guess the mutual all time "von Hertzen home favorites" would be Queen, Lynyrd Skynyrd, Status Quo and Dire Straits. The whole family liked those. Pink Floyd could be mentioned as a huge influence. Not to forget the late seventies rock bands, Deep Purple, Rainbow and Led Zeppelin. As you can see the influences varied from straight pop -music to the heavier side. I really loved S.O.D's "Storm Troopers of Death" album. Later on, sounds from bands like Yes, Soundgarden, Guns and Roses, Jeff Buckley filled our family home.
How was the music scene in Finland when you started up and how is it today?
It's become much more professional and international. International success stories of Finnish bands are popping up like mushrooms on a rainy day. When we started in the late 80's, the English singing bands were more of a local phenomenon. With one exception of course: Hanoi Rocks. Finnish singing bands were, and still are, the mainstream here, but nowadays even a band like us can get some recognition.
This is an archive based interview also intended for the fans you get well after both you and I have passed away so let's go straight to your albums. Please give us your long or brief views on your albums, starting with.......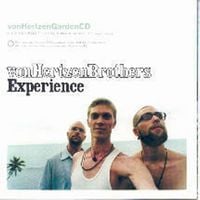 Experience from 2001
The whole idea of doing "brothers collaboration" came to me in India in the year 2000. I had moved there a few years earlier and started writing songs. I had made some rough recordings of them and sent them by mail to my brothers Kie and Jonne. They met with each other to discuss the possibility to fly over to India to meet me. A few months later they flew over to India so that we could go through the songs together. We spent an intense two weeks with the songs and when they left back to Finland they took the songs to one of our friends, who owned a record company. He got interested in making an album. We asked a good friend and my former band mate Lasse Kurki to produce the album. Experience was truly an "experiment" to us and at the time, the whole thing remained a project. Not a real band. The three of us played all the instruments on that album and since we had to name it somehow, we decided to just call the "band", i.e. ourselves the Von Hertzen Brothers, which we are... The songs on "experience" are the first ones I ever wrote. Some of them we still play live. Especially the two songs that Kie wrote (Brother and Experience) are frequently on the set list. When the album was released we decided to play a few gigs to promote the album. Kie was still playing in a very successful Finnish band called "Don Huonot" at the time and I had no plans to move back to Finland. So the album remained a project of a sort. We had no future in mind as a band. The record company that singed us sold it's business and name to Sony BMG. And thus our first release became a part of their catalogue. I think at some point they wanted to get rid of the stock they had left and were about to trash it, but we heard about it and bought all the rest of the albums. Looking back, some of the songs I wrote still resonate with me in very profound way. "Dreamworld" and "Time and You" are still good compositions, I feel.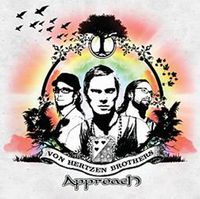 Approach from 2006
Again, after a few years in India writing songs, we met on a family holiday in Egypt in the year 2004. I took the opportunity to play some of my new songs to my brothers. I thought the songs were good and during the holiday we found a consensus to make another album. By that time, Kie had wrapped up his own band and all of us wanted to get something started. This time we asked some of our friends to contribute and Jonne's bandmate, Juha Kuoppala took over the keyboards. I had played the drums on the first album but since I hadn't played for years, I asked a good friend of mine, and an excellent drummer, Sami Kuoppamäki if he could contribute his talent. He wanted to and that was great news for us. I knew the songs would end up great with his drumming. We started recording the album by ourselves in March 2005. This time we didn't have the financial back up from a label nor a producer to work with so we ended up doing everything ourselves. Kie and I spent most of the summer in the studio and Ilkka Herkman mixed the album.
We knew we had strong songs on that album. "River", Disciple of the Sun", Let thy Will Be Done" and "Kiss a Wish" were carved in India from the same piece of sandalwood and thus there was a flavor to the album that felt unique. I had been even more influenced by the Indian scales and rhythms in my song writing and I guess that was a key factor that finally broke us through in Finland. The album that was turned down by all the major labels and most of the Finnish Indie labels as well, was later awarded the "Rock Album of the Year" Grammy. I feel that this album was the first true milestone in our career.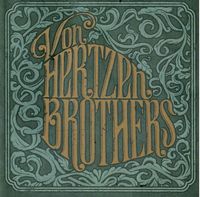 Love Remains the Same from 2008
"LRTS" was done right after touring for "Approach". The demand for the band was huge and we felt that we needed to get something out as soon as possible. The material was even more epic than on the previous album. We were thinking big at that time, maybe even too big. The album is opened by "Bring Out the Sun" a nine-minute song with lots of different parts. And closed by "The Willing Victim", another nine-minute song. The album was received very well and the touring followed. I'm very happy with all the compositions of that album. Especially "The Willing Victim" is a song I'm very proud and thankful of. We struggled a bit with the mixing part of the album. I guess the pre-production and arrangement of the album was not so well thought of. So the overall sound on the album ended being a little bit too packed. If I would mix the album now, I would definitely get rid of some of the tracks.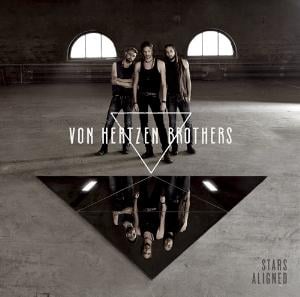 …... and your brand new album Stars Aligned
On this album, we wanted to make a shift in the over all sound. Thus we decided on a producer who comes from a very different school of thought. We took our time with the pre-production of the album and made many versions of the songs before hitting the studio. In pretty much all aspects we felt the need to refresh our doings: Music wise, lyric wise and instrumentation wise. We have always been a live band more than a studio band, but now we wanted to pay attention to each individual sound, -without going to extremes of course. I think we ended up being in the studio for almost four full months but it was all worth it. I feel that we really did manage to renew our sound.
How would you describe your musical developments from Experience to Stars Aligned ?
Like the Beatles put it: "It's getting better all the time".
Just to give those of us who are unknown with your music a bit of a reference point or two: How would you describe your music ?
It's epic Rock Music painted on a big canvas.
Besides of the new album, what is your current status, your plans for the rest of this year and beyond ?
We just take it as it comes. "Stars Aligned" was released pretty much in the whole of Europe and the band is ready and willing to do serious touring. As I write this, the album is #1 on National Sales charts and we just started touring here in Finland. I'm currently walking with crutches because I broke my heel bone a few weeks ago. We are in good spirits, but health wise things could be a little better.
To wrap up this interview, is there anything you want to add to this interview ?
Peace out!
Thank you to Mikko for this interview