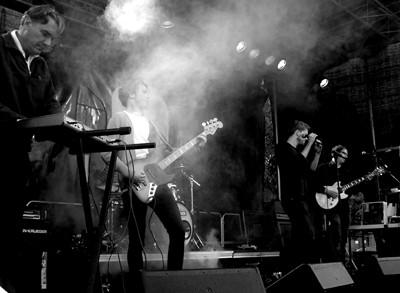 Swedish outfit VILLEBRÅD was formed late in 2004 by brothers Erik and Påhl Sundström. Their main goal was to create Swedish pop songs with a compolex and experimental foundation - or art pop if you like. Prior to the band formation the brothers had been members of band performing electronica, death metal and progressive rock, and to some extent elements from all these genres has been brought in to the sonic and compositional palette used by Villebråd, as well as influences from musuc they like to listen to themselves.
The band has so far released two albums and I got in touch with them for their story. Erik Sundstrom answered my questions.
###########################################################################
When, where and by whom was your band born ? Did any of you, past and present members, play in any other bands before joining up in your band ? Why did you choose that name ?
Villebråd was a serious attempt by me and my brother to create progressive/indie rock with Swedish lyrics. We chose to sing in Swedish for the sake of originality, because most bands from Sweden choose to sing in English, mostly because it's easier to compose lyrics i reckon.
Both of us had played in Death-, Thrash- and Black Metal bands before that, so this was all new to us, and Påhl (my brother) had picked up an interest in progressive rock such as Genesis and Camel. I didn't appreciate that music, so I guess my role in early Villebråd was to be a pain.
Both David (Guitar) and Petter (Bass) have played in heavy metal bands before.

The name Villebråd means Quarry, and has a real nice ring to it in Swedish. We were asked to change it when we got signed, mostly because it had a unique letter in it ("å") and that might be a problem when promoting it abroad. But we insisted in keeping it.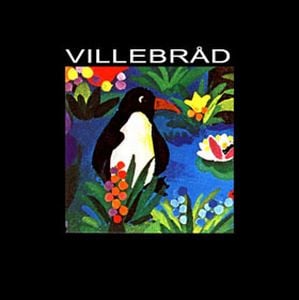 Over to your ep Villebrad from 2005. Please tell us more about this EP.
I was studying sound and music in computer games, and had access to a studio with a very basic recording equipment. I called my brother up and suggested that we record the things we rehearsed up 'til then over at my school.
We started recording at night, since that was the only time the studio was free for a longer period at a time, and went to bed in the morning for about a week.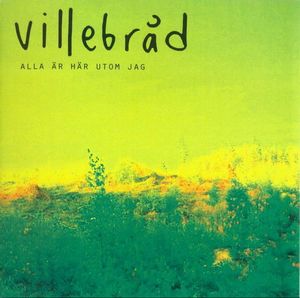 Over to your two albums. Your debut album Alla ar har utom jag was released in 2007. Please tell us more about this album.
By this time we really wanted to broaden the concept and we had so many inspirations it's almost painful. I've heard people say that they like that album the most, but all I hear is confusion and lack of direction. Or maybe I'm just really tired of it.
All music was composed beforehand, and no rehearsing had been done prior to recording.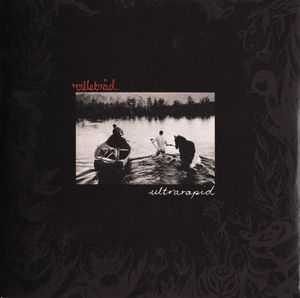 Your second album Ultrarapid was released in 2009. Please tell us more about this album.
We approached Ultrarapid from an entirely different angle. We rehearsed every song beforehand, and the production was quite naturalistic and scarce. It was kind of a statement that we wanted to strain from both the musical pretentiousness and the overly ambitious sound scape of the first album.
How would you describe you music and which bands would you compare yourself with ?
We all have quite different influences, and it's pretty much up to what we're listening to at the moment that decides what we think are cool and want to bring into the mix. I would describe what we do as schizophrenic pop rock. It doesn't know where it belongs.
It's hard to compare the music as a whole with an existing band, since we all listen to such different music. So at times we sound might sound like lets say Tangerine dreams, and then go to a chorus which is obviously inspired by Lionel Richie. (True story):)
I myself come from a background of composing music on the computer for games etc, and that doesn't necessarily mean that musical influences come from bands, but rather from other composers or even computer games.
What have you been up to since 2009 and what is your latest update ? What is your plans for this year and beyond ?
We are currently working on a third album which is, again, made with an entirely new point of view. We have decided to stop trying to be anything but ourselves. I'm really happy with what we've done so far and I guess it's kind of in-between what we did on the first and second album.
Also, we have made English lyrics this time around. Pretty scary.
To wrap up this interview, is there anything you want to add to this interview ?
I would like to stress that all these answers are my point of view, and you might have gotten entirely different answers if someone else from the band would have done this interview. Thank you very much for the interview and be ready for the third, yet to be named, album.

Thank you to Erik for this interview

Their PA profile is here and homepage's here