VOTCHI is a relatively young band formed in 1999 in Prague, Czech Republic. The current line-up is Petr KUTHEIL(vocals), Mirek MUZÍK(keyboards/vocals), Michal HLADUVKA & Marty SMEJKAL's guitars, Pavel BARTOS(bass), Tomas STLOUKOW on drums, and Libor BARTO's flute. VOTCHI can be considered a heavy prog band due to the URIAH HEEP-like approach blended with elements taken from GENESIS, JETHRO TULL and even DREAM THEATER. The band has performed live consistently over the years and has supported mainstays as Deep Purple, Whitesnake, Nazareth, Colosseum, and Heep.
VOTCHI has released 3 studio albums: 'Scary Woman' in 2002 followed by more mature 'Unicorn' in 2004 and their third, the highly interesting 'New Religion'. These Czech proggers show great skills with tight arrangements and are recommended to all heavy prog listeners of every age.

I got in touch with them for their story and Mirek answered my questions.
#############################################################################
When, where and by whom was your band born ? Did any of you, past and present members, play in any other bands before joining up in your band ? Why did you choose that name ?
Our band was founded in 1999. Mirek Muzik (keyboard, vocal, composer) is the only original member. Other members changed over the years, The current line-up is constant for about 3 years. Most of the band players studied conservatory schools and they teach at musical schools or as private lectors. Tomas Stloukal (drums) plays with "Prazsky vyter" – the Led Zeppelin and Deep Purple cover band. Michal Hladuvka (guitar) plays with Walda gang – the famous Czech rock band. All members frequently appear on tour with other Czech groups and musicians. (Daniel Landa, Divokej Bill…). The name Votchi was chosen without any specific reason, no special story stands behind (which is a shame, because we are being frequently asked for it). In the Czech language it means "Eyes", but the spelling is incorrect. It's very similar to English "Eyez". This spelling was also chosen for its pronunciation – it's being pronounced the same in English & Czech.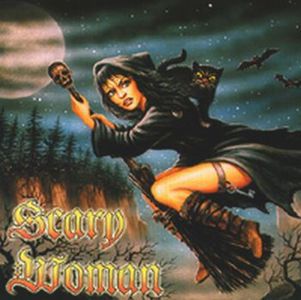 Over to your three albums. Your debut album Scary Woman was released in 2002. Please tell us more about this album.
Scary Woman was our first studio album. It's very raw and direct. You can hear all the musical influences from the 70's – Jethro Tull, Deep Purple, Black Sabbath and many others. The sound of this album is very vintage. It was recorded to analog multitrack tape and mixed over the Harrison console. It was our first big experience from the recording studio. A special guest - Jan Holecek (Red Baron Band, Freeway Jam, Lubos Andrs Blues band) – was invited to perform in three songs – Shout It Loud, Alice form Wonderland and The Ghost. The title song of this album was for 2 months at the "A" rotation in the Radio Beat – the biggest Czech rock radio station. The main picture for the album was created by Petr Bauer. Petr paints illustrations for sci-fi and fantasy books and he seemed to be a right choice for our CD. So he became the author of all our CD covers.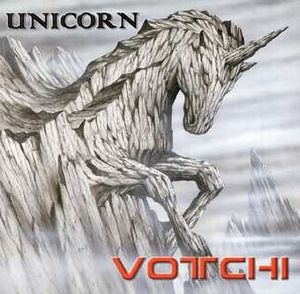 Your second album Unicorn was released in 2004. Please tell us more about this album.
In 2003 we signed a contract with Barrandov Records for the next album. At first, we recorded all songs into a demo CD at our rehearsal room. Then it took us 2 months to record and mix the album in the studio. The overall sound changed from our debut album to more recent, but still refers to the 70's. Two songs from this album (Demon's Eyes and Unicorn) got into a rotation at Radio Beat. Just after releasing the album the recording company started to have some problems and they announced to close down the recording division. So we end up the contract and got back the copyright for the album. This album got also great reviews at world web music magazines.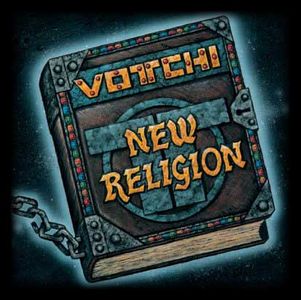 Your third and most recent album New Religion was released in 2008. Please tell us more about this album.
This album was recorded at the Propast studio. We asked Petr Ackermann to be the recording engineer, because we knew his records of the Czech biggest rock bands like Olympic or Arakain. He seemed to be a right choice for us. And he was! He moved the album sound into the most present and modern sound although we recorded it again into the analog tape. Some parts were recorded in our own studio and then we got back to the Propast for mixing. Petr became a good friend of us and now he is playing flute with us (our flute player leaved for two years to Canada to teach the math at the university). On this album we introduced Petr Kutheil as a new singer. The style of this album is more progressive on one side, but not as cohesive in style as the previous ones.
What have you been doing since 2008 ?
In 2009 we recorded the live DVD from our 10 anniversary concert in Lucerna musicbar. Since that time we have been preparing new songs for the next album. We have now the great chance to work and play with Petr Ackermann and use his professional skills. We finished building our own recording studio so that we can record the next album it totally free atmosphere and with no time pressure.
How would you describe you music and which bands would you compare yourself with ?
Our music is usually compared to Jethro Tull because of the flute. But the style is now very different. We are influenced by many different groups and musicians. Starting with the progressive ones (Yes, Dream Theater), classical rock giants (Deep Purple, Ozzy, Uriah Heep) to the most recent ones (Muse, Porcupine Tree, Symphony X, Nightwish). Our band consists of 7 members and each of us has a bit different taste. Sometimes is even hard to agree about what we play ;-)
How is the gigs scene in your area now ? Is it easy to get gigs for you ?
We have been playing for more then 10 years so far, so we don't have big problems getting a gigs, especially at the places we played before. We don't have a contract with any concert agency, therefore we arrange the gigs by ourselves. We are try to play at the big summer festivals as much as possible even if this kind of gigs is usually not well-paid. At Prague we play periodically once a month at our home stages – the Vagon club and the Kain club.
What is your latest update ? What is your plans for this year and beyond ?
This year we will tour during the spring season and we will be working on a new material for the next studio album. We are looking for opportunities to play abroad. We would like to play at some world rock festivals.
To wrap up this interview, is there anything you want to add to this interview ?
We would like to invite your readers and rock fans to our
webpage
. You can find us as well at the Facebook or check our
myspace profile
. And if you're going to visit Prague, check our homepage at the "concert dates" section.
Thank you to Mirek for this interview