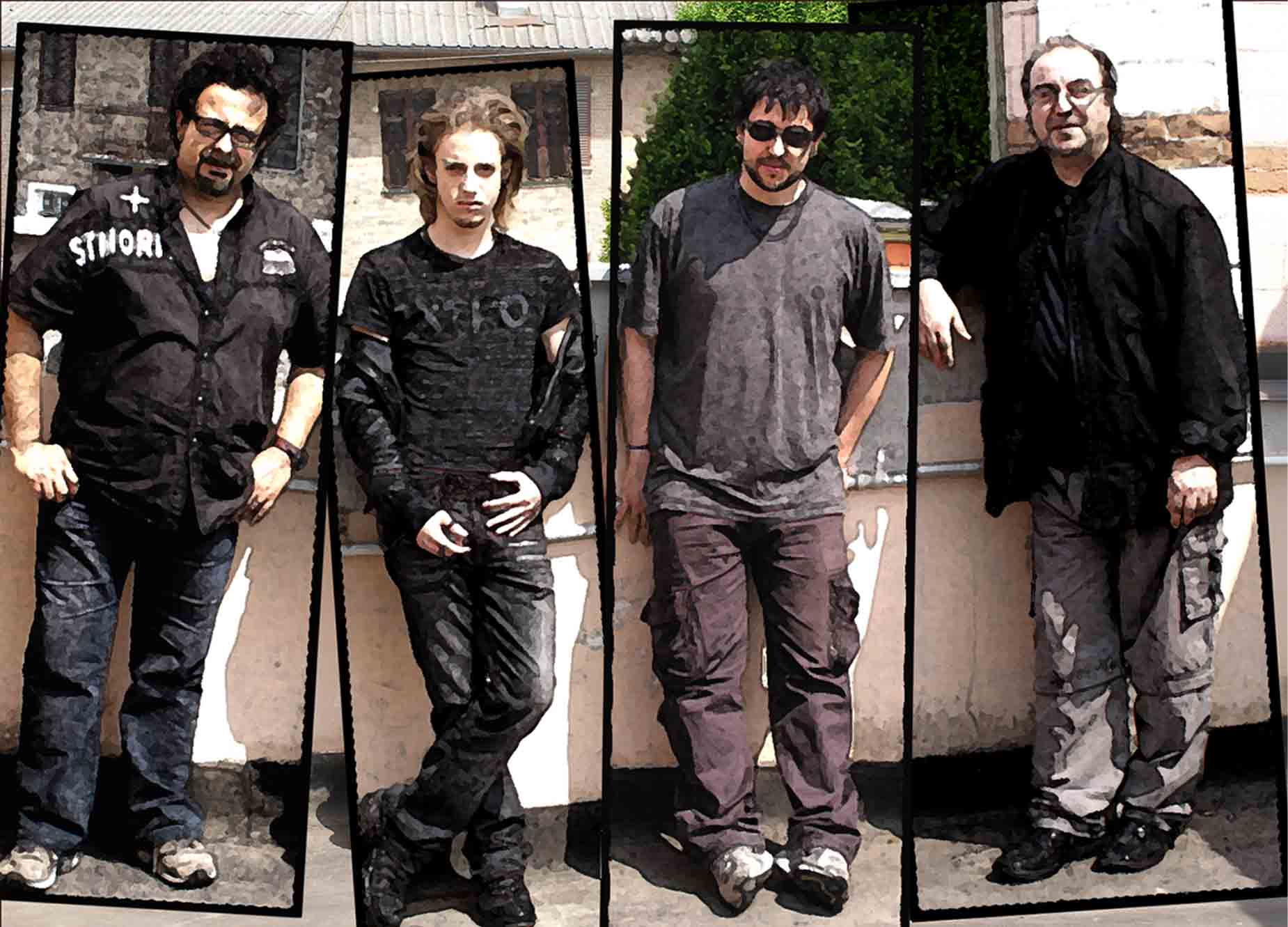 The band was born in September 2005, when Claudio Colombo (drummer) decided to start a musical project with keyboardists Beppe Colombo and Corrado Grappeggia. At first, their main inspiration came from the progressive rock of the 1970s - they wrote their own music drawing from groups such as Genesis, Yes, P. F. M, New Trolls, Dream Theater, etc....
This band does not really need any further introduction, but you can read more about them in their PA profile. I got in touch with the band and Beppe Colombo answered my questions.
##########################################################################
Your biography has been covered in your ProgArchives profile so let's bypass its details. But why did you choose the name Pandora and which bands were you influenced by?
We had a lot of ideas, so we let it to luck! Ha ha ha… The name suggested by my son was picked and he sure had the right inspiration, as the name that came out of the hat was PANDORA and we all realised that it was the right name… very inspirational… it still inspires us! A great name for a band inspired by epic, mythology and fantasy literature – and by everyday life too.
Our influences are of course the 1970s music, the decade in which the best music ever was created. We are mostly inspired by Genesis, Yes, E.L.P, but also by some more recent bands such as Pendragon, Mastermind, IQ and down to Dream Theater, that we consider the greatest prog-rock band in the last 20 years.
So we are pretty much influenced by anything that made history!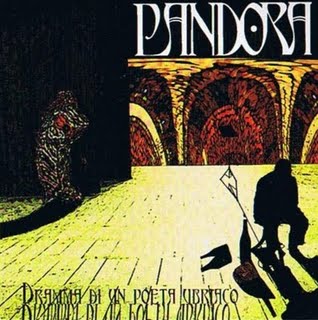 Let's go straight to your first album. Please tell us more about Dramma di un poeta ubriaco (2008).
It is a record that gave us a lot of satisfaction, a collection of our early work since when we started with some later idea added... a record that allowed to make our music known in the wide musical world.
What did you do after its release?
We enjoyed all the nice reviews and the congratulations from our fans, who we will never cease to thank for having supported and still supporting us. But, as in Italy people like us never have a chance to play live, we started to work on this new record.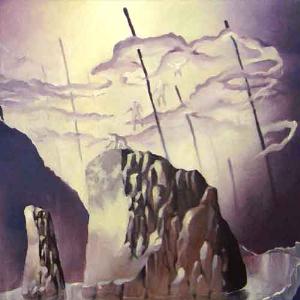 You have just released your new album Sempre e ovunque oltre il sogno. Please tell us more about it.
It is a release that kept us busy for quite a while, a record in which we strongly believe and that helped us improving as musician both under the managerial and the technical point of view. Claudio's instinct and the musical savvy gave us a chance to grow and fully express ourselves, allowing us to experiment with all the techniques and genres we could think of. It was not easy: we had to deal with incompetent managers and mock-sound engineers who only asked for money without respecting our role as musicians and composers, but the end result is what matters and I have to admit that it is a record that allowed to grow quite a lot and that give us a great emotion when we play it.
As you can notice from the booklet most of the songs have been composed by Claudio, who transferred his great skill as a musician to all of us – and the results are clear; I leave further judgement to you.
I want to say that the title is something that wants to remain forever, like the suite "Sempre e ovunque", a spiritual legacy from a father who gave his whole life to music without ever getting anything from it but who is full of magic, emotions and love that he wants to transfer to his son in this eternal legacy: "always, everywhere I will be there listening to you" ("sempre e ovunque io ci sarò ad ascoltarti")… in this verse what I mean is clearer, "Sempre e ovunque" is a proof of what that father gave to his son…
How would you compare your two albums?
Honestly, I don't know. You compare them! Hahaha! They are two great records and, if I need to abandon the role of the musician to assume the role of a listener I must say that they both give me emotions, even though they are very different from each other.
What are the topics in the lyrics of your two albums?
There are several. For instance a fantasy theme in the three movement composing the Chad-bat saga, "L'altare del sacrificio", "L'incantesimo del druido" and "La formula finale di Chad-bat"; mythology, like in "Ade, sensazione di paura" and "Discesa attraverso lo Stige", or real-life topics, for instance "03.02.1974" about the Genesis gig in Turin during their Selling England by the Pound tour, a special evening for people like myself who were there.
What inspires you to create new music and what are your recording techniques?
We are inspired by our love for music and the feelings in our souls, or by what happens around us. We don't have any special technique: we rehearse for quite some time recording the sessions, debating and eventually deciding together how to make the song we are working on better; once this phase is complete we prepare the ticks then Claudio records the drums, then bass, guitars and keyboards; then Corrado adds his keyboards, then I add mine, and finally we record the vocals. To conclude we add all the other instruments, such as percussions, flute, some effects. Then we listen back to it all, we mix it and we send the completed work to a mastering studio from where it is forwarded to the label.
The secret is to rehearse a lot, record everything we do and discuss it to pick the better option, but it is always Claudio who has the final word as he is our musical director.
The results are plan to see, aren't they?
Just to give those of us who are unfamiliar with your work a point of reference or two: how would you describe your music?
Like my son says our music is all-round Musical Expressionism, it never has a single thread and can reach anybody because it includes passages in several different styles, from hard to melodic, so even the fan of heavier music will find him- or herself listening to some purely melodic prog passages that he (or she) will sure be able to appreciate… music is wide, why should we lock ourselves inside a single genre? I am positive that anybody who listens to a record of ours will encounter unexpected situations or new melodies until he or she founds sounds he or she already likes.
How is your situation with live dates at the moment? Do you find it difficult to get gigs these days?
In Italy it is a real mess, either you play in a cover band or you have some contacts in high places, otherwise you don't get to play anywhere. Also, culture is left so far behind… when there is an economic crisis, the first thing any government does is making cuts on culture.
If you play your own music, then, you are out even before you begin. We are trying to find some gigs abroad, but it is not easy! Maybe if you give us some contacts to play there, a nice little tour in your area would be a dream!
What is your plans for the rest of this year and beyond?
First of all take care of our album as much as we can, dedicating time to all those who want to interview us, to those who simply write us, to our fans... actually – send us a picture of yourself with our CDs and we will create a special page on our website for you, you will become members of Pandora!
Then, well, a band's job is to try to organise some live dates, it will not be easy but we will keep trying and we will keep you updated with videos and pictures through our website – keep visiting it, you will always find news!
To wrap up this interview, is there anything you want to add?
Yes! We really want to say, because of your interest towards our music and for the information you give about us, that you are amazing; we send to all the editors and to all your readers a wish of "good music, always, wherever you are"… and possibly that the good music is Pandora's!
Thanks a lot.
And thank you too, Beppe !!