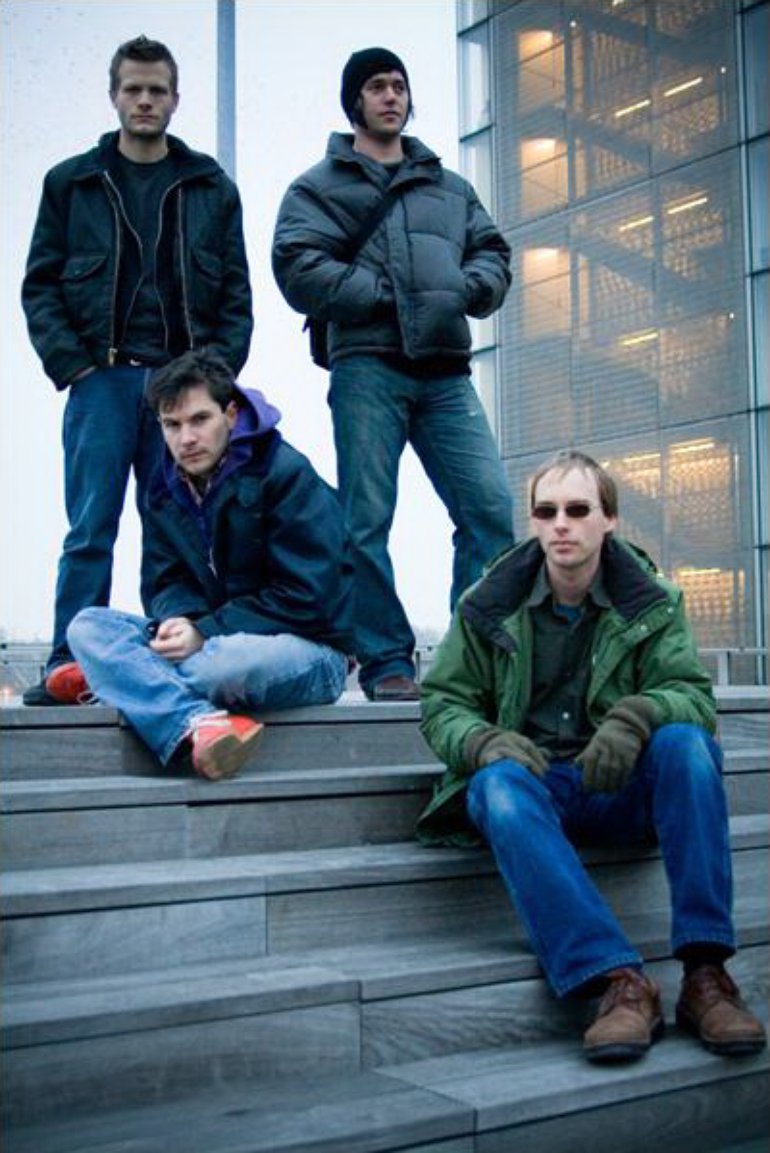 Grails is a band formed in 1999 that started out as a simple side-project or hobby by Alex Hall along with Paul Spitz on guitar, Emil Amos (Holy Sons) on drums and guitar, Timothy Horner (Jackie-O Motherf**ker) on violin, and William Slater on bass and keyboards. All of them decided to tour around and play some selected shows under the moniker Laurel Canyon. While touring the band also released 2 EPs and caught the attention of Michael Gira (Swans, Angels of Light) which he wanted them to open for his band. Michael also sent a demo of the band to Neurot Recordings where Steve Von Till was more than glad to sign them. Quickly after the band got signed they changed their name to Grails and also replaced Paul Spitz with Zak Riles.
I got in touch with them and the band + two single members answered my questions.
################################################################################
Your biography has been covered in your ProgArchives profile so let's bypass the biography details. But why did you choose that name and which bands were you influenced by ?
We chose the name out of total desperation, the deadline for 'The Burden of Hope' was coming down and we couldn't agree on anything. I think the idea of Faust was one of the best models for the band, because anything could happen and they could just put the name 'Faust' on it as a way to tie the chaos together. And in a local sense, around the time we started in about '99/'00, Jackie O Motherf**ker had sort of proven to us that you could develop an open-ended/free band template that was still really digestible.
This is an archive based interview also intended for the fans you get well after both you and I have passed away so let's go straight to your albums. Please give us your long or brief views on your albums, starting with.......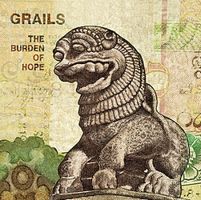 The Burden Of Hope from 2003
Emil Amos: This was largely an amalgamation of Alex's guitar sketches that we came together to arrange into a band format. At the time in Portland (2000) things were relatively dead and everyone was banding together to create their own records with fictitious back-up bands. The band was born into a second life when Neurot signed us... it seemed like every time we veered close to quitting, a writer or label would come out of the woodwork to encourage us and make our efforts seem suddenly justified.
Alex John Hall: When Burden was released we waited to see what genre the band would or wouldn't be shuffled into by listeners and critics. I remember predicting that Grails would be heavily compared to The Dirty Three, but that we'd otherwise steer clear of the post-rock ghetto since it'd be obvious we were coming from a different place than most other bands considered to be 'post-rock' at the time. This thinking, of course, proved to be extremely naive.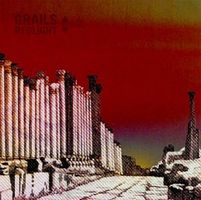 Redlight from 2004
Emil Amos: Having used up Alex's sketchbook and feeling a certain stylistic claustrophobia, we all began throwing ideas into the recording sessions and trying to create some new sonic out-roads using the inherent players' strengths. Ironically, the more democratic we became the less it seemed like anyone was feeling truly satisfied by the end results and we were spending as much time arguing as we were playing. Because there was a lurking sense that we were somehow inadvertently watering each other down, Redlight may have been the darkest creative period of the band.
Alex John Hall: Burden and Redlight were created in exactly the same way, recorded in a live band setup with very few overdubs. And some of the tracks were actually written on the spot in the studio, recorded and mixed in a single day. But toward the end of the Redlight sessions, it became clear that our luck had run out and we'd exhausted the possibilities of this process so things began to degenerate into confusion and self-doubt. There's some good material on the record, but as a whole, it's very fractured and schizophrenic-sounding.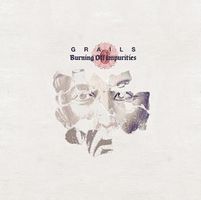 Burning Off Impurities from 2007
Alex John Hall: The decision to hire Jeff Stuart Saltzman to help with mixing proved to be a fortuitous one...We spent months recording, editing and submixing layers and layers of instruments and samples into a ridiculous number of tracks and just dumped it all in his lap. His insanely hi-fi production skills met with our mid/lo-fi sounds and the result was a hugely dense, atmospheric sound that completely saturated all available frequencies.
Emil Amos: In bringing more of the post-production methods to the foreground, combined with the band's new-found self-liberties in allowing ourselves to extend the 'jam' areas of the songs, we stepped into a new era of the band. An excitement for collecting German Hippie folk and Turkish Psych records drove some of the composition and the production finally began to fuse the further ends of our lower and higher-fi potentialities.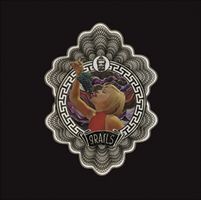 Take Refuge In Clean Living from 2008
Emil Amos: We set up at Audible Alchemy (Steve Lobdell's studio) for the recording of the next two records and entered a huge period of recording and re-mixing that was meant to encapsulize the ultimate hybridization of what the band had become. Take Refuge took forever to clean up and Alex and I set out to refine our separate mixing processes, with him tackling the bigger full-band songs and me generally approaching the vague, experimental mixes to build the ultimate 1-2 punch for the imagined headphone listener.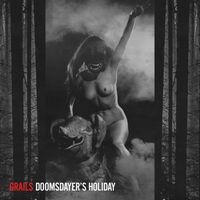 Doomsdayer's Holiday from 2008
Emil Amos: While Take Refuge approached an ambient feel, Doomsdayer's was meant to collect all the most immediate, impact-heavy songs we'd accumulated into a cohesive package. The fact that it sounded more aggressive and dark only seemed to us to be an arbitrary coloration of where the record itself wanted to go. You can tell that the band's record-collecting tastes were revolving quicker than ever at this point as the album's attention-span never stays on one particular era of music for long. I would attribute this to hearing records like Sebadoh 3 as a kid that refused to obey
any single style in an effort to express the songwriters' many states of mind. The trick for Grails is always to develop enough of a relationship between the tracks that there is a way for the listener to consecutively digest these fractured insights.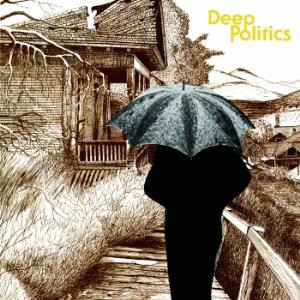 and your brand new album Deep Politics
Film music had been an obvious cornerstone for the band, but I don't think it had really been consciously exploited until this album. There are moods/movements of music, for example softcore porn soundtracks, that only really existed inside those movies... so to create the mood is also to reference the history of those films. I think that both 'Deep Politics' and 'Doomsdayers' operate from a fundamental assumption that a central emotional/aesthetic core can be pinpointed by coming from
completely different angles; all guided by an intuitive aesthetic fetishism. The psychology of 'Deep Politics' is continually suspicious of a hidden world behind the surface world that you see.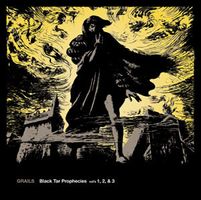 You have also released a trilogy of Eps, later compiled as Black Tar Prophecies Vol's 1, 2, & 3 in 2006. Please tell us more about these Eps and his compilation album.
We were at a spiritual impasse when we left for a month-long European tour in 2004... and when we returned our violinist literally disappeared, leaving us mentally exhausted and confused about how to carry on with just 4 members. In a sense the band seemed completely finished at this point. There were 2 semi-obscured factors that suggested there was something else we could do besides give up. First, Grails needed to locate and emphasize it's heritage and historical understanding to really carve out a place for itself among the graveyard of instrumental bands. So our lust for weird/older records gave birth to the idea that we could draw more inspiration from exotic record production from the further corners of the world. The Interpretations session at Southern Studios proved that we were on the right track to finding a voice that could open up the ceiling and re-build the band's sonic architecture.
The second major factor was that Alex and I were living together and, in the downtime, went back to using a cassette 4-track to mine new ideas and create a more personal, but corroded and free-form way of writing 'Grails' songs. Out of this came Black Tar Prophecies, which used sampling and post-production as a way to write songs... becoming the genesis of the band's re-birth.
Alex John Hall: Black Tar was the watershed moment for the band. It completely changed the band's self-identity and methods and laid down a working process that's still largely in use. In early 2005, things were pretty dire - we had lost our violin player (literally), had indefinitely lost Zak to the M. Ward band, and were pretty bummed out by the music culture that we had found ourselves dropped into. On a whim, we set up a couple mics and a 4-track one night and started messing around with home recording and sampling ....'Black Tar Prophecy' was the first track to emerge. I
remember listening to an early mix of it on a camping trip after eating some mushrooms and seeing our horizon stretching out infinitely in all directions...it was the first time that the band truly felt like 'fun'.
How would you describe your musical development from The Burden Of Hope to Deep Politics ?
Emil Amos: In some way there is an element of coming full-circle back to some calmer sounds and writing relatively unselfconscious ballads, but I think that's partially because we recognize a deeper insidiousness lurking in softer music if you can dig it out. 'Deep Politics' does represent a more 'mature' articulation of the band; hopefully more refined but with more focused pay-offs.
You tend to operate very independent from any trend and scene out there. But which scene do you mostly associate yourself with ?
Alex John Hall: It's always been easier to talk about scenes with which we don't, rather than do, feel an association. Road-building in underground music seems to naturally construct more cul de sacs than thoroughfares, and I think we've had a constant fear of getting stuck in a dead-end.
Emil Amos: We feel totally alone and enjoy that as it implies we can always go anywhere. In ways, our job is to pursue total autonomy... and as musicologists we're just terminally bored/dissatisfied with the value systems surrounding us.
What is your plans for this year and beyond ?
We have an East Coast tour beginning next week and a West Coast tour (both in the US) scheduled for around August. There aren't any plans to come to Europe yet unless any festivals come calling. Otherwise,, we're going to try and get Black Tar 5 out in time for the West Coast tour.
Thank you to Grails for this interview