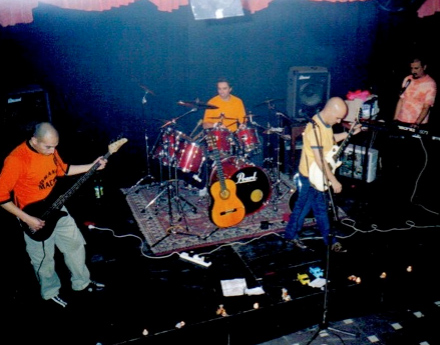 Argentinian outfit HABITAT, which first and foremost is the creative vehicle of composer and multi-instrumentalist Aldo Penelli, can trace it's history back to 1984 when they made a few select live performances. Three years later a new version of the band would appear, play a few concerts but then disappear again.

But in 1994 this band was reassembled, and this time for a longer spell. They recorded rearranged editions of their old material and issued it as the demo tape Historias Olvidadas in 1997, and a CD version with additional live tracks followed in 1998. Three years later Baul Repleto de Sugerencias followed. This CD and featured new material, noticably darker in mood than the compositions found on their initial release. It would take five more years before their next effort Puente appeared, an album described by the band themselves as their most powerful production so far.
I got in touch with the band for their story.
#########################################################################
When, where and by whom was Habitat started? Did any of you, past and present Habitat members, play in any other bands before joining up in Habitat ? Why did you choose that name ?
ALDO PINELLI: My friend Darío Zapponi and me started Hábitat in the first days of secondary school. The ex-guitarist, Enrique, played in IXION before Hábitat. Other musicians played in different high school bands. The name was chosen for its ecological sense or reference. Roberto, the actual drummer played many years with a band called "No Way Out".
How was the music scene in your area when you started?
ALDO PINELLI : It was just was rock and pop. The last breath from Argentina´s prog bands was ending.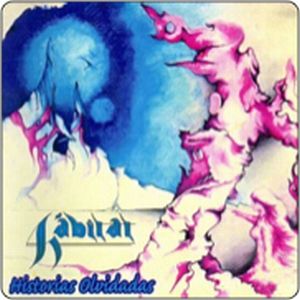 Let's go straight to the first album. Please tell us more about Historias Olvidadas from 1998
ALDO PINELLI : It´s an album with "symphonical songs". Old songs from ´80s re-arranged; some material with classic touches and lyrics inspired in Tolkien´s Book. " Fuman en pipa" (They smoke pipes) from this cd, inspired by "The Hobbit".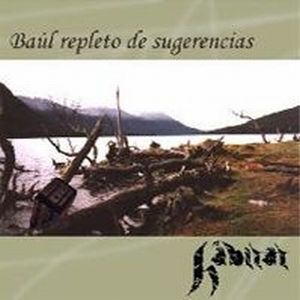 Please tell us more about your second album Baul Repleto de Sugerencias from 2001
ALDO PINELLI : A darkest and modern cd than former one. There are songs what are classics in live shows now as "Erosionado" (Worn down), "Epopeya" (Epic) and "El canto de las cabezas reducidas" (The chant of the reduced heads).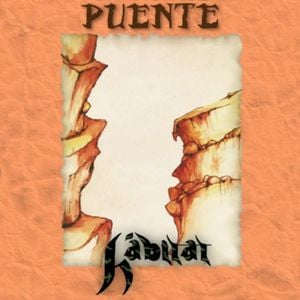 Please tell us more about your third album Puente from 2006
ALDO PINELLI : A very well produced album. Many arrangements and careful sound details. Some new and old songs. The reviews was very good in all countries. It is a very "electric" album. A curious detail is that "La última de las arañas buenas" (The last of the good spiders), a long acoustic song was named as one of best.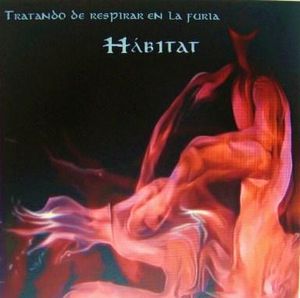 Please tell us more about your fourth and most resent album Tratando De Respirar En La Furia from 2010.
ALDO PINELLI : "Tratando…" is the best cd, no doubts. We worked very hard in the mixing stage at Tolestudio, an expensive studio for Hábitat´s structure. Songs contain an equilibrium between rhythms and harmonies. I could express all of my guitar capabilities in freedom. And on the bass too, my other principal instrument. There is, I think, a high musical level. Some songs are basically prog rock, but others drive the listener to different landscapes, almost cinematographic.
ROBERTO SAMBRIZZI: It was a very hard and demanding productions. We really put a lot of effort in the recording stage and in the mixing stage. We worked every hour beside our mixing engineers putting our own ears into eat and learning a lot. Thanks to Tolestudio for their inputs and encouragement.
How is the availability and distribution of your four albums ?
ALDO PINELLI: In Argentina, Viajero Inmovil (
www.viajeroinmovil.com
) with Felipe Surkan is our principal distributor and Discover (
www.mellotronweb.com.ar
) with Andrés Valle, a prog and celtic cd store is our principal place for to sell in a public way. Moreover, we have our own customers.
ROBERTO SAMBRIZZI: Big Bear records is also a nice an traditional Prog Cd store where the owner, Ricardo Medina, has been knew to us for a long time and thanks in part to him, I met Aldo through a publication in the Big Bear Newspaper back in 1997.
How is the creative processes in your band from coming up with ideas to getting them onto an album ?
ALDO PINELLI : At the moment, the circumstances made me the principal composer. I show the songs with some basic arrangements and this way we prepare the rest. Is the same way to play live.
ROBERTO SAMBRIZZI: Aldo lays down the melodies and basic structure and gives me total freedom to adapt my style and creativity to each song until we feel it right. The process is pretty much "let´s play many times, many days and lets elaborate on what sounds right and leave out what doesn´t".
Just to give those of us who are unknown with your music a bit of a reference point or two: How would you describe your music ?
ALDO PINELLI: The roots are in the English prog rock from ´70s and ´80s. In the last years, celtic and ethnic has been growing inside me as a music influence. Now we are building the new cd. Our music is mostly easy to listen because we never loose the melodic line. It is very important for me the fusion between music and words. I´d like for listeners to imagine the scenes where the action happens.
ROBERTO SAMBRIZZI : I would add that Aldo´s passion for "not copying" makes Habitat´s music so much different from what we heard that it makes it a special style in its own. Of course, we all have very strong influences from the prog bands from the 70´s and 80´s. I myself am very influenced to my some pop bands from the 80´s such as Toto and Dire Straits as well as jazz from the US West Coast like Dave Grusin, Lee Ritenour etc.
How is your gigs situation at the moment. Is it difficult to get gigs in Argentina these days?
ALDO PINELLI: Yes, it´s difficult but is not a problem for Hábitat because we were always this way. We are an independent band, no sponsors. We produce our gigs. If in the future time there is an invitation for a international tour or a participation in a prog festival it will be welcomed
ROBERTO SAMBRIZZI : I agree with Aldo. It is difficult but we manage our own time effectively.
What is your plans for the rest of this year and beyond ?
ALDO PINELLI: For this year we think to play live in every possible place in Argentina, showing the "Tratando…" songs. May be I will play solo performances in North Italy invited by Loris Furlan from Lizard Records, whom co-produced Habitat´s last cd. I´ll play Hábitat´s songs and other ones from my solo project. I´ll release my third solo cd in April maybe.
ROBERTO SAMBRIZZI : Play as hard as I can and keep studying as hard as always. I have to give thanks to my teacher Junior Cesari for his lessons have reshaped the way I look at drumming. He is also in a very critical health situation and I wish him all the best.
To wrap up this interview, is there anything you want to add to this interview?
ALDO PINELLI: Yes, I invite to every listener to know Hábitat and my solo cds. It is good music with something different from the rest. And try to buy our cds. Being an independent artist is hard and we can´t play too many gigs to collect money for future productions. Thank you for this possibility.
ROBERTO SAMBRIZZI : To all musicians and specially prog fans, keep it up and keep buying music. Please don´t promote illegal copying of music for in the long ran you are harming yourself and all of us. Rock.
Thank you to Habitat for this interview