Swedish act VIOLENT SILENCE was formed sometime after the millenium as the creative vehicle of composers Hannes Ljunghall and Johan Hedman. They have made two albums to date, their self-titles debut album from 2003 and their sophomore effort "Kinetic" issued in 2005. The current status and future of the band is unknown.
.........until I got in touch with the band. The question about presence and future is answered here by Johan Hedman.
####################################################################################
When, where and by whom was your band born ? Did any of you, past and present members, play in any other bands before joining up in your band ? Why did you choose that name ?

The band was formed by myself and Hannes Ljunghall in the mid- to late '90s, we had played together in a thrash/death metal band before that called Convulsion. Convulsion split because the two of us wanted to include different instruments (like keyboards) and not limit our writing to just metal. Although it took us several years to get even close to a stable, functioning line-up, the writing was going very well. The name came from a few different sources. I was listening to songs by Marillion and Rage Against The Machine On an Easter break from school. Both songs played on the two words. I just put them together and figured it would be a good name for the band we were just forming.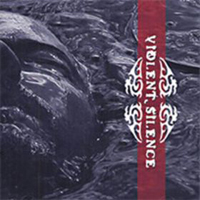 Over to your two albums. Your debut album Violent Silence was released in 2003. Please tell us more about this album.

As I guess is the case with most debut albums the songs were written during a long period of time. But listening back I still find it strangely unified in a kind of passive-aggressive, sad, post-apocalyptic sort of mood. Since we had not really been able to rehearse it as a full band mostly because of line-up issues, we didn't really have a clear picure of what the outcome was to be when we entered the studio. Some of the tracks were at various points supposed to have featured guitars, saxophone and Hannes even wanted someone to rap on some of the tracks!! This last idea was something I disapproved of. The other instruments were quickly abandoned when we heard the raw mix of the tracks with just keyboards/bass/drums/vocals. It sounded perfectly fine without it, and mostly the guitars just cluttered everything up. I'm still very proud of all the songs, although I wish the general sound quality and especially the crappy, rumbling mastering would be better.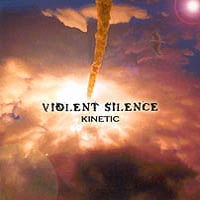 Your second album Kinetic was released in 2005. Please tell us more about this album.

This was without a doubt the smoothest period in the bands existence up to this point. The line-up had solidified when we got Björn into the band and we started to sound as good or even better in rehearsal than we did on our home demos (which consists of the keyboard arrangements, fake bass, and drums). This time we had a clear view of what we wanted before we went into the studio and I think it shows. The band sounds confident and powerful and we had a good variety of eclectic and very strong songs to choose from. My only gripe is that the keyboard parts on the album could have been more prominent in the final mix.

What have you been up to since 2005 ?

It has been a wild ride. Basically the band has broken down completely because of different reasons - work, families, girlfriends, kids and other priorities. The only thing that has kept me from throwing in the towel as well is the music. Before the problems started we had amassed quite a lot of unfinished music, some of which is the best things we've ever done. When I say we I mean Hannes Ljunghall, Björn Westén and myself. I figured, and friends who have heard the music also figured that it would be such an incredible waste not to do anything with this music so I was determined to finish the writing all by myself. I can now happily say that there is over 150 minutes of Violent Silence music ready to be recorded, and I'm in negotiations with a studio right now regarding summer/autumn 2011 recording dates.

The new music will still feature significant song-writing and keyboard-playing contributions from both Hannes Ljunghall and Björn Westén, and perhaps even some guest singing by Bruno Edling. At first I figured that I would play all the other instruments besides drums and some keyboards as well, but now it seems I've finally found some new blood to play bass and sing but nothing is totally set yet.

Stylistically the music will be all over the place and is both a continuation of the sound on Kinetic and at times it will go somewhere else. Most of he songs are quite lengthy and complex and feature some cool new sounds.

How would you describe your music and which bands would you compare yourself with ?

Pure emotional and all-enveloping energy. Regarding bands I feel a connection with I feel it's hard to pin-point. But Frank Zappa, Mastodon, Genesis, Voivod, Rush and Japan, to name a few, are all bands that have influenced me greatly. Both for their focus on great songwriting and their originality.

How is the scene in Sweden now and is it easy to get gigs for you there now?

Hard to say since it's been a couple of years since I've played gigs. But I can tell you that it's probably still not a great environment for new bands who insist on playing their own songs.

What is your latest update ? What is your plans for this year and beyond ?

Besides the recording I will just try to get a working band together and hopefully start playing some gigs. I'm excited to someday be playing the new material to a live audience.

To wrap up this interview, is there anything you want to add to this interview ?

I just want to give a heartfelt greeting to the numerous people who have been actively supporting Violent Silence since Kinetic came out. Most notably my friends in Mexico, France, US, Finland, Germany and Norway. These people have been a huge source of energy when dealing with the last few years turmoil and hard work.
Without them the new music would probably never have been finalized. This is for you.

Thank you to Johan for this interview

Their PA profile is here and homepage's here