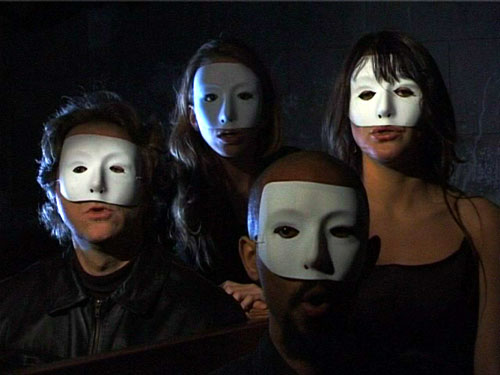 VOX NOSTRA was born in 2007 to combine choir vocals with progressive rock music. Hailing from Rambouillet/France keyboard player Pierre Minvielle is the mastermind. He's got a classical education on piano starting at the age of 6 and holds two masters in arrangement and orchestration. His latest project is made up by the emphasis on expressive male and female vocals which are associated with a diversified keyboard and guitar texture.
I got in touch with them and Pierre answered my questions.
###############################################################################
When, where and by whom was your band born ? Did any of you, past and present members, play in any other bands before joining up in your band ? Why did you choose that name ?
Well, dear Torodd, great thanks for your interest. I create that project three years ago. I was playing at the beginning of the eigthies in a band you maybe know named
Eider Stellaire
. They played on first part of Magma during one year (first note was wrote in 3rd August 2007 !)… the guitarist, Jean-Claude Delachat was here, and I called him several years after to plays on my records…
I choose the latin name Vox nostra (our voice..) because we sing in latin during two albums.
Which bands were you influenced by ?
First, Christian Vander's Magma, which is a great vocal and strong band, whith a vertiginous drummer. I listened to Yes before, Bill Evans, Coltrane, and XXth composer like Bartok, Duruflé, Langlais…
So, Ravel was also a great master for the harmonie…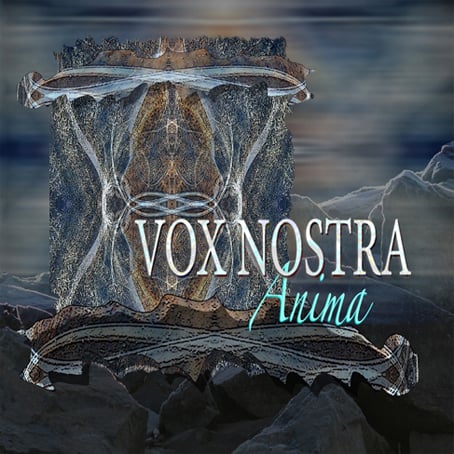 Your one and only album so far; Anima was released in 2009. Please tell us more about this album.
It was the continuation of a mass and a requiem I wrote for an editor (Delatour France). I decided to test some rock rythmics on the five movements of the mass.. I worked good !
So I decided to try some other one thousand years old's sacred text from the catholic liturgy… it was the beginning….
All your lyrics are in latin, a not spoken language. A language normally associated with catholic masses before the Catholic church reformation in the mid 1960s. Why latin and how is it to write and sing lyrics in latin ?
That's true… Now, I'm writing a full French album (the third), but latin is very musical and nice to sing… it's just old italian, no ?
Maybe we'll sing in english, or an other langage. The sounds of the latin words are easy to sing and take the music a particulary sonority.
It was first an esthetic choice, and I wrote some latin text after to record the second album Ubi es. In Ubi es, I wrote all lyrics, but latin is hard to me, and I write very silply. There will be a translation inside…
What have you been up to since 2009 ?
I recorded a second album, Ubi es, made sport and cooking, as usual… I pass all my time on my music.
For those of us unknown with your music; how would you describe you music and which bands would you compare yourself with ?
I'll say I'm just a little composer-pianist, I don't search for celebrity, honor, money… I try to write some neo-classical music whith a modern band and a four parts choir, and I made an very original and quiet album, which seems like… I can't say, just go and listen to it at Progarchives site for example…..
What is your plans for this year and beyond ?
The second album is nearly ready, whith more energic compositions… the third is actually been writing whith french texts, maybe some latin, too…. It's very long to write music you know, because we need peace…
To wrap up this interview, is there anything you want to add to this interview ?
Thank you for this interview, I just have to say that your site is well made, and permise to know many important progressive bands, and I hope it will be an « historic » site because of this great movement of progressive music…
Thank you to Pierre for this interview