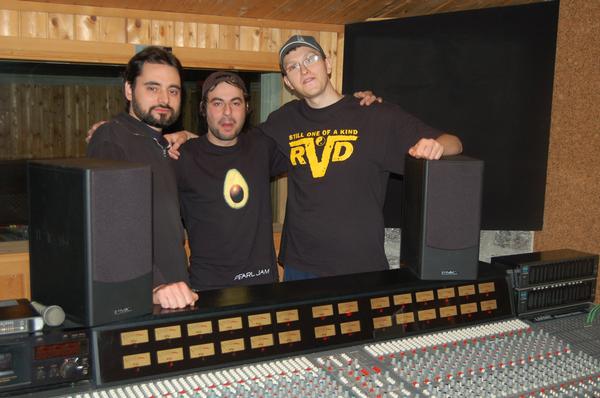 Ego is an Italian band who has been bubbling under the surface for a while. So much that they are not listed in our archives. Their music is hard to describe for me...... not having heard a note by them. But I have been assured by two trusted PA members that their music is RPI with some jazz influences. They have just released a new album and I was offered an interview which I did not refuse. Pier Caramel answered my questions which was translated to and from Italian by Domizia Parri from MaRaCash records.
Sorry about the lack of pictures or anything. I am trying to get pictures and soundfiles to be added to the interview later on.
##############################################################################

When, where and by whom was Ego formed ? Did any of you, past and present Ego members, play in any other bands before joining up in Ego ? Why did you choose that name ?

Ego was born as a project in January of 2005 from our shared will to tear down certain musical schemes that the band we were in at that time imposed on us. We wanted to join this new philosophy with out passion for prog music of the '70s. We're all musicians with a twenty years old experience, we all have been playing different genres ( rock, metal, funk, jazz, classica etc…) so our past was essential to elaborate our music, that comes from the idea of experimenting freely any kind of sound and idea that we happen to like, with no prejudice.
This concept is in our name too, because EGO was picked because of the three letters that represent our trio, and also because since we are playing an instrumental sound, without any lyrics, the listener has the chance to put into our music any emotion or feeling of his:
looking for his own EGO through our sounds.

How was the music scene in your area when you started ?

We grew up in a setting that was very influenced by '80s-'90s rock and metal, our scene has always been flooded with cover bands and very few chose to play its own material, unless it was rock or metal….progressive in our area in a genre that very few listeners appreciate and that have no room to express itself.

Over to your albums. Your debut album was Ego from 2005. Please tell us more about this album.

In the fall of 2005 we recorded our first self titled album, very immature both as for the production and the music, but it arose interest in the labels: we got a few proposals and many great reviews...it was all very unexpected, we were born just a few months before and the genre was so particular!

Your second album was Suppurtatio Annorum Mundi from 2007. Please tell us more about this album.

Our second album was a sort of experiment towards soundscapes that were more '80s-like, using more synths and electronic devices, to reach the new wave nuances that contaminated the progressive standard of our first album. Also our compositions were longer and more complicated.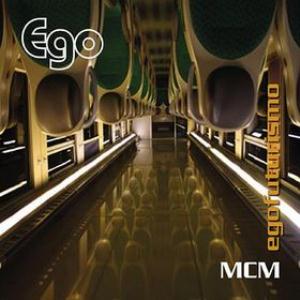 Your third album was MCM Egofuturismo from 2008. Please tell us more about this album.

In this album we brought the exploration begun on Suppurtatio to its extreme: all the sounds and the production were on purpose cold and technological. We even used a drum machine with pads and '80s style synths. For many conservative minds this was a risky choice, but it
was defined genial by others...we still got many more than-positive reviews also from abroad and the album is defined unique in its genre by many experts.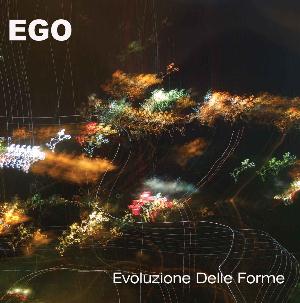 Your brand new album has been named Evoluzione delle Forme. Please tell us more about this album.

We think we have reached what we were aiming for from the start: to create a great balance between melody, feel and simple yet effective arranging. We're particularly satisfied by this work, also under the production aspect, because it now is warm and clean as we wished.
E.D.F. is a true step ahead for us, towards an evolution process, not only musically but also because it had a much more refined feel.

For those of us unknown with your music; how would you describe you music and which bands would you compare yourself with ?

We always were fans of progressive from the 70s especially the Italian scene, such as Orme, Goblin, Metamorfosi. Also the English scene was a huge influence: Pink Floyd, ELP, Genesis…but we never ventured into too technically complicated issues, things whose value is only the technical complexity. We are interested in creating melodies and feels that are directly involving the listener, rather than shocking him with solos or complicated timings that can get quite ridiculous...unfortunately this way of thinking, that associates progressive with virtuoso stuff was big in the '90s, since bands like Dream Theater got well known…but the actual concept that found the progressive genre is to be open minded towards every possible direction.

How is your gigs situation ? Is it easy to get gigs for you ?

As i was saying, it is hard for us in our area, since there are fans of this genre but the people who run venues aren't into it at all. We're glad that with Ma.Ra.cash we were able to talk seriously and professionally about this, not only to promote the album but to create events where prog lovers, musicians, journalists may finally meet and exchange opinions and material and listen to live music played by bands that come from our very scene. It's a great chance for us and we're grateful to Massimo and Domizia, and all the great people who work hard to make these events happen, for the passion and the energy that they put into carrying on such a hard task in such an hostile territory as ours (also speaking of mentalities!)

Besides promoting the new album, what are your plans for the rest of this year and beyond ?

Right now besides promoting the album both with live shows and on-line, we're working of defining better the material that will be selected for the next album. We have already recorded three tracks and we're trying to define better the ideas that we got, in order not to
make an album too close to the previous ones...the project is top secret because it is anyhow an ambitious choice...

To wrap up this interview, is there anything you want to add to this interview ?

I would like to tell to listeners that it is really very important to keep their mind open, to listen to music that may not be their average pop track (that is still a valid choice when it is appreciated!). Music is an infinite landscape of sounds colours emotions, and if we're not open to rise our eyes and meet these horizons, we'll never be able to make it out of banality and mediocrity, and there will never be room for those who wish to trespass these limits...I think that music in general in the main mean for this purpose precisely, unfortunately
very few people get the message.

Thanks to Progarchives for the interview and to Ma.Ra.Cash records for what they're doing for us.

Thank you to Pier and Domizia for this interview
Their PA profile is here and their homepage is here



Edited by toroddfuglesteg - October 26 2011 at 07:21