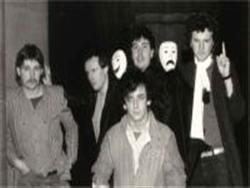 Comedy Of Errors is a Glasgow-based progressive rock band formed in January 1984. Their first recording was a demo called "Ever be the Prize", and was recorded at a studio in Blanefield (Scotland) in 1985. The band had a large local fanbase and were active on the live circuit. After a long pause, the band is back again with a new album.

Joe Cairney, one of the founding members, gives us the Comedy Of Errors story.
########################################################################
Your biography has been covered in your ProgArchives profile so let's bypass the biography details. But why did you choose that name and which bands were you influenced by ?
The name was chosen by Jim Johnstone (keyboards). He was big a fan of Shakespeare and he took the name from one of his stories "The Comedy Of Errors". I'm not too sure which bands influenced our music at the time because we were trying to sound a bit different to the other bands who were playing around the mid 80's like Pendragon/IQ/Solstice/Twelfth Night/Pallas etc. At the time, we were seen to be sound a bit like the usual suspects ie Marillion and Genesis, but that was mainly down to the fact some of our songs had a Moog synth sound during some of the solos and people thought because the band used five or six keyboards when playing live, we were trying to sound like them. The fact that my voice sounded nothing like Derek Dick (Fish) or Phil Collins/Peter Gabriel never occurred to people who listened to progressive music at the time. Every band who who were playing live were classed as Genesis clones even though there were plenty who sounded nothing like them.
The music scene in Glasgow has always been very strong and the mid 1980s was no exception. What is your memories from this time ?
We were pretty busy during the mid 80's and played live nearly every week. One year, we played around a hundred gigs which was quite a feat but we were reasonably popular around the Glasgow area and always had a reasonable following there. The main problem was trying to get noticed in Edinburgh/Aberdeen/Dundee etc, but the fact was we were relatively unknown outside the Glasgow area. For some reason, we were better known in Europe than in the UK, but that was mainly down to Fanzines who picked up on our recordings. We were lucky enough to get to play live with Pendragon, IQ, Solstice Pallas and a few other pretty well known bands at the time, so that was another way we managed to get a bit more noticed. We were also the first unsigned band to headline a Friday and Saturday night at The Heathery Bar in Wishaw which was the Scottish equilvelant of the Marquee in London, and many well known bands from England and Wales would travel up to play there.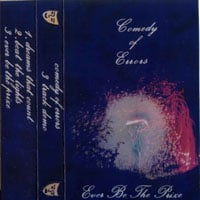 Over to your 1980s releases. Your debut release was Ever Be The Prize from 1985. Please tell us more about this album.
This was a three track demo tape which was recorded at Blackgold studios in Blanefield and was run by a couple of members of the 70's pop band Marmalade, but I only recently found that out. The sound was pretty good for our first proper venture into a real studio and we sold loads of copies at our gigs. We actually ran out of original copies and had to redo some on basic tapes but they still sold at every gig even though the cover was just a photocopy of the original and the tapes were just rerecorded from a master tape.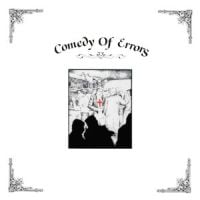 Your second release was Mini Album from 1986. Please tell us more about this mini album.
Before we went to Aberdeen to record the Mini Album, we had recorded another Mini Album with Roger Patterson from the Band Twice Bitten. He came up from England and we spent two weeks at our rehearsal studio in Strathaven with him recording four tracks which were going to be released as the original Mini Album. For reasons I cannot really remember, the master tape went missing and we decided to go to Aberdeen and record a five track mini Album at the Pallas studio. Graeme Murray, Niall Mathewson from Pallas and their manger Mike Bentley were responsible for the recording which went really well. It was only when the master tape was sent for pressing that we realised that the sound quality had been reduced and the final product was not what we expected. This appeared to be the fault of the company pressing the LP record and not with the recording by the Pallas personnel. Unfortunately, one of the tracks from Roger Pattersons recordings managed to find its way on to a compilation album produced by the then unkown Steven Wilson who also had a track called "From a toyshop window" under the name of " No Man Is An Island Except The Isle Of Man" which was shortened to the now well known band "No Man". Another track " The Student Prince Part 1" also appeared on a double CD called " La Mosaique" which included tracks by Abel Ganz, Twelfth Night and Andy Latimer from Camel amonst others. This track was lifted straight from the original record and sounded pretty bad though we had no input whatsover to its quality.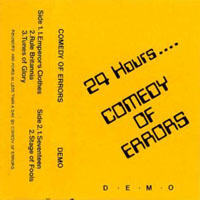 24 Hours was released in 1987. Please tell us more about this album/EP.
This was another demo tape and was recorded and mixed in 24 hours (Hence the name 24 hours) at a studio in East Kilbride who's name I cannot remember. We were pretty tight as a live act at the time so there was no problem recording the stuff in a relatively short space of time. I recorded the vocals for the first track (The Emporer's Clothes) twice, so it gave it a unique sound rather than just duplicate the vocals. There were five tracks on this demo and it sold quite well at the live shows.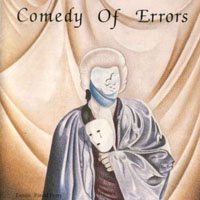 Your final 1980s effort was the album Comedy Of Errors from 1988. Please tell us more about this album.
This was another demo recorded at the East Kilbride studio but I had left the band by that time. It was called "Hold On" and was a bit of a change in direction for the band as they appeared to go down a more hard rock route. They were still playing live but their set appeared to include a few cover versions which we never realy did before, although we did do a Thin Lizzy track (Black Rose) which our guitarist Mark could play note for note. If you check out any Thin Lizzy version on youtube etc "that does not have Garry Moore playing Black Rose", you will find their guitarist 's could not play the original solo. This was always a great achievment, as we had a guitarist who in my opinion was as good as Garry Moore. If you listen to his guitar work on the new CD hopefully you will agree.
What is the availability of the 1980s releases and where can they be purchased from ?

The original Mini Album has now been sold out though I still have about ten copies lurking in my attic somewhere. The CD that was produced by the French company is also sold out though some copies are available on Ebay. This CD was also produced without the proper involvement of the band and we took the decision to take nothing to do with it. We apologised to anyone who bought a copy as it was not up to standard we would have approved. Steve Moffitt who had recorded quite a few live performences produced, a triple CD of our early tracks and was only made available to fans through our fanbase. This CD has is also now unavailable. I was involved in deciding which tracks to put on the CD along with an online poll asking which tracks people would like to hear. In the end, Steve decided that the the first two CD's would be from live gigs and he only cleaned up the sound. There was no trickery or re touching of these tracks as he felt they were good enough in their original form. The third CD was a mix of the first demo, the mini album and the 24 hour demo plus two or three tracks that we thought had been lost.

And then there was a long silence and Comedy Of Errors became an obscure band from the past. What happened and what were the band members up to ?
The band disbanded a couple of years after I left and this appeared to be the way it would have ended. In between, fans had contacted us through a website that was started by another fan though we never really knew much about it till a few phone calls were made. We had arranged a few fan based nights out to catch up on gossip and old times and it was then that Jim gave me a copy of some stuff he had recorded, though at this point he was still unsure what he wanted to do. This was about 5 or 6 years ago. In between this time, Hew Montgomery (who was still the Abel Ganz keyboard player) contacted me and asked if I would be interested in writing the lyrics and singing on his new project "The Grand Tour" About three years ago, Jim Johnstone contacted me to ask if I would be interested in recording a new Comedy Of Erros album and things took off from there. I'm not too sure what the other guys in the band were doing during this time, but have since found out that Barry (the bass player) had a serious operation on his back which meant he has ended up in a wheelchair. John (the drummer) is staying somewhere in Glasgow though we are not too sure of what he is up to at the moment.

Why and when did Comedy Of Errors return again. Please give us this story.
As above, we have been in the studio for the past two years recording our new album "Disobey" which will be released on the 20th May 2011. As of today, the CD's have just arrived from the company producing them. The CD has taken two years to produce but there were personal reasons for taking a bit longer than we had hoped but this is explained in the CD.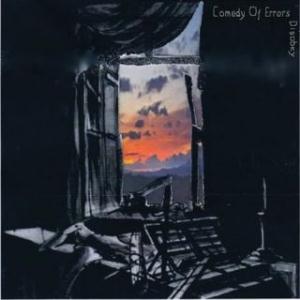 You are now returning with a new album called Disobey. Please tell us more about this new album.
There are twelve tracks on the album and it runs for 73 minutes which is the equivelant of an old double album. It was mixed and produced by Rob Aubry at his studio in Southampton. He has already got a pretty good reputation and has produced albums by IQ, Spocks Beard, and is in the process of working on the new Yes album. The album has a number of old tracks being recorded properly for the first time, and also some new tracks as well. Having listened to the master copy from Rob, it is pretty impressive though that is only my opinion and I'm a bit biased in that department.

How is your creative processes from coming up with an idea to finally record it as a song or a piece of music ?
Because Jim writes most of the music and lyrics at the moment, its really his ideas. We are already working on a follow up album and Jim has given us a few songs he may want on the next album. I have also been writing some music on the keyboard, and would like to produce an album based on 9/11. I've already wrtitten a track called "last man down" which is based on the last firefighter who came out alive from the two towers in New York.

For those of us unknown with your music; how would you describe you music and which bands would you compare yourself with ?
There is a cliche that a lot of bands use and that is that they are original and don't sound like anyone else. For the record, I honestly don't think we sound like any other band, though there may be people who hear us for the first time who say we sound like this band or we sound like that band. We have never ever tried to sound like anyone else, but there is always a possibility that we will sound like someone somewhere. The only thing I have in my favour is that anyone who has ever heard me sing (whether they like me or not) say that I dont sound like anyone else. That is a great compliment as I feel as if I'm not having to prove myself against other vocalists.

Besides of the new album, what is your plans for the rest of this year and next year ?
We are playing our first gig for about 20 years at The Ferry in Glasgow along with Abel Ganz and Credo on the 20th May 2011. We hope to be able to do some more gigs soon and would like to be invited to some of the festivals in Europe and the USA but it will all depend on the reaction to the CD annd the gig. We would welcome some support gigs with established bands till we can stand on our own feet once again.

To wrap up this interview, is there anything you want to add to this interview ?
Please visit the band on our facebook page and click the "LIKE BUTTON". This is one of the ways the band can get re-established. We are also on Myspace and can also be contacted via the
new website
which is still being finalised ( www.comedyoferrors.org). . There are excerpts from the twelve tracks from our new album on each of these pages.
I would also like people to friend me on my facebook page "Joe Cairney"
Hope you like the new CD and can make to to the gig in Glasgow.
Thank you to Joe Cairney for this interview


Edited by toroddfuglesteg - May 24 2011 at 11:44