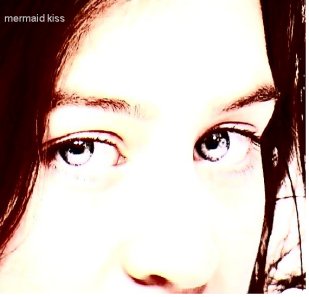 Over to your two albums and the one EP. Your debut album The Mermaid Kiss Album was released in 2003. Please tell us more about this album.
The Mermaid Kiss Album really was something of an accident in that we never set out to make an album as such. Evelyn and I had been writing together for a while, and we'd been asked to write and record some music for a film that was being made locally, and also for a production of Shakespeare's 'Twelfth Night'. We recorded these projects at Andy Garman's home studio, known as 'The GoatShed'. This was how we met Andy, and we had such fun doing those recordings that we just continued to work together afterwards. It was Evelyn's gap year between school and University and during the day Evelyn and I would write songs and in the evenings we'd go up to the GoatShed and record them. After a while we realised we had quite a number and that was when we first thought about releasing some of them.
The three of us did everything ourselves on that album, the writing, played all the instruments, the recording, mixing, mastering, artwork and it was a great learning experience. And knowing that Evelyn was going to University, we didn't imagine at that point it would go beyond the release of the album – that was why it was called THE Mermaid Kiss Album – we thought it was going to be the only one.
But once it was released it started getting reviewed well, and then people were asking us about playing live. So we thought, "why not?" In fact it was difficult because Evelyn was now at University in Manchester so we didn't have much opportunity to get together and rehearse before our first concert in December 2003 – supporting Karnataka at their Christmas bash at the Rock Café 2000.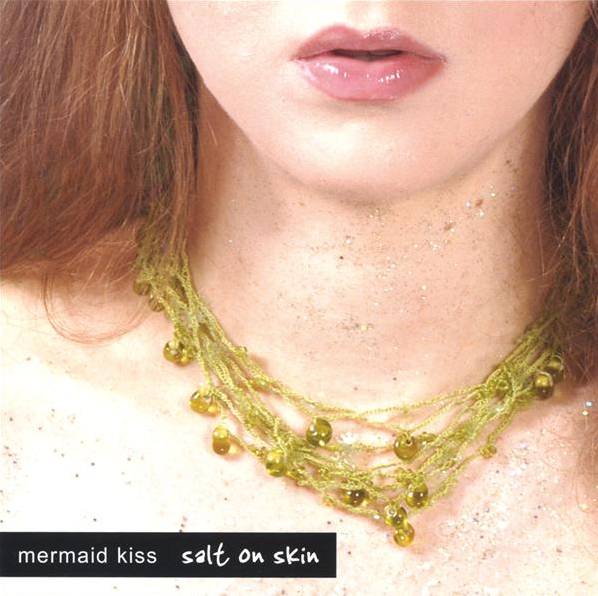 An EP named Salt On Skin was released in 2006. Please tell us more about this EP.
After Evelyn went to University, her recording time with us was limited to holidays, so Andy and I recruited another young Kington singer, Kate Belcher and recorded some tracks with her. Then Kate had to study for her A-levels so we got Kate Emerson in to record some songs. By now we were getting asked when the follow up CD would be released, so we selected some of the new tracks we'd done with Evelyn and both Kate's and issued an EP. This was Salt On Skin.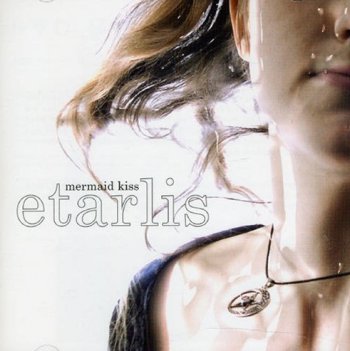 Your second album Etarlis was released in 2007. Please tell us more about this album.
From early on, Evelyn and I used to do songwriting workshops in schools and to pass time on journeys around the country, we made up stories to tell each other stories about a place we invented called Etarlis. Some of these stories had also inspired songs. A number of the tracks we'd already released were 'Etarlis' songs. Mermaid Kiss, Whisper and Soundchaser from' The Mermaid Kiss' Album, and The Blushing Bride and Hollow from 'Salt On Skin' – and there seemed plenty of potential for more, so we decided to record an CD based on the story. For the first time we actually set out to create an album and the whole thing was much more structured than the previous CDs.
With Evelyn still at University, Andy and I did a lot of the work at The Goat Shed and Kate Belcher came in to help us - Evelyn would travel back whenever she could to record her vocals or add to the writing.
The whole thing was much more ambitious than anything we'd attempted before and involved more people – Troy Donockley played uillean pipes, and Jonathan Edwards (of Panic Room) played keys on various parts of Sea Change; an old friend of Andy's, Nigel Hooton, who'd played electric guitar on some of the Salt On Skin songs made a major contribution throughout as did an old friend of mine, Wendy Marks, who played various woodwind including cor anglais and oboe.
We were really pleased with the way it turned out and the response to it.

There was reports of a new album for release in 2009 named American Images. Please tell us more about this project and how close it is to see the light of day.
American Images has always been our back-burner project – something we return to in between doing other things.
The idea originated in a discussion Andy, Evelyn and I had at the Goat Shed one day in the summer of 2003 when we realised that as none of us had ever visited the United States, our perception of that country was largely based on American music and movies - the propaganda of popular culture. We talked about maybe doing an album – a kind of soundtrack to an imaginary journey through a mythical country. But we didn't really get too far as at that point, Evelyn left Kington to go to University in Manchester.
Another idea we had which makes it very different from our other projects was to involve Mermaid Kiss fans early on and we posted on our website and in the newsletter, asking for any photos of the U.S.
Not only did we received hundreds of images, but also poems, lyrics, stories and recollections of childhood, of road trips and rights of passage.
You can find a number of these photos and stories on our website – but more importantly, their influence pervades many of the songs, often overtly, sometimes covertly. We set one of the poems called 'The Scissored Ground', a lyric called 'Seattle' and a number of the other songs were inspired by photographs we received or conversations we had with fans.
Following the release of 'Etarlis', Andy wanted to take a break to start a new business and Evelyn and I thought we'd take the opportunity to try and progress American Images. We also decided that, rather than make it studio based, which is the usual way we work, we'd rehearse and record it more as a live project.
Now the tracks are all gathered together, it's become clear that what we actually have are not so much images, but more a collection of stories told from individual perspectives, threads which when woven together tell a very different tale from the one we'd anticipated. We'd set off expecting to find the nation of the American Dream - what we discovered was another country entirely.
It's currently being mixed, so hopefully the release won't be too distant. It's very different from anything we've done before – which was the intention.

How would you describe you music and which bands would you compare yourself with?
I've genuinely always found this a difficult question to answer – if I remember rightly there was even a discussion on the boards here at ProgArchives as to exactly where Mermaid Kiss fits in the prog firmament. And I agree it's not immediately obvious. There's a variation in styles and moods within all our albums - we've always tried to let the song dictate the style and mood of each individual piece rather than trying to wedge every song into a single genre. So, for example, on Etarlis you have Siren Song which is, at heart, a simple acoustic folk piece, and at the other end of the scale there's The City Of Clouds which is a ten and a half minute symphonic prog track which we threw the kitchen sink at.
I think who we sound like is very much in the ear of the beholder. We tend to get listed with groups such as Mostly Autumn, Karnataka, Panic Room – I suppose based largely on the fact we all have female vocalists and come from the UK. Personally though, I don't really hear a great deal of similarity. Certainly Evelyn's, and now Maria's, vocal styles are completely different from any of the vocalists in those bands. Both Evelyn and Maria sing in a very 'English' way, if I can put it like that, more in the tradition of Annie Haslam and Jacqui McShee I guess, and not as influenced by the American rock style. And Mermaid Kiss leans more to the acoustic end of the prog spectrum than those other bands.
There's a review of Mermaid Kiss on another site which reads something like: "a band moving in its own direction and refusing to sound like any of the countless other outfits with female singers" which kind of emphasises how difficult it is to make meaningful comparisons.


Are you active on the live circuit these days or are your band a studio project only ?
While we were working on the American Images material over the past couple of years we did quite a few gigs, the last of these was at the Winter's End festival last year (2010).
More recently, Maria and I have been working in the studio on the next album. Until this is completed I can't see us doing many full scale gigs. We tend to go through periods of recording, then periods when we gig, rather than mixing the two

What is your plans for this year and beyond ?
The release of the American Images project is the most imminent event. Evelyn and Andy are mixing this at the moment. It'll be Evelyn's swan-song recording with the band. After more than 10 years, she's decided that now she's living and working in London, the geography has simply got too difficult.
Probably most of the year will be taken up with the writing and recording of our next album which Maria and I started work on recently. It'll be a second CD based on the Etarlis story. We've already got some pieces recorded for it
Maria's been playing the flute since the age of seven and began her training as a singer at ten. She started formal piano lessons at seventeen although she'd already been playing the instrument for years. She attended the Royal Welsh College Of Music and Drama and has a Creative Music Technology degree. Her writing credits already include pop-songs, classical pieces, film scores and experimental electro-acoustic music.
Then rest of the new Mermaid Kiss line up is coming together well – in addition to Maria, Wendy and myself – we've got Shane Webb on bass and most recently we've been joined by Mike Hiscox on keys.
In addition, I'm also working with Caitie Belesur, (who as Kate Belcher sang on both 'Salt On Skin' and 'Etarlis') on her solo album which has the working title of 'Paper Town'.
Thank you to Jamie for this interview

(If anyone have any Youtube tracks with this band, feel free to PM me so I can add them)