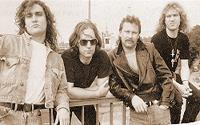 Mekong Delta is one of the most mythological and mysterious bands from the European metal scene. Well, probably also from the metal scene as a whole. They started out as a band where the real names was hidden (explained in the interview) and made some very mysterious albums, hidden behind some esoteric album covers. Their music is difficult to pinpoint too. Mekong Delta is not the usual metal band and their presence on ProgArchives is very much welcome. This is a band well worth checking out if you are symph prog, avant-garde, eclectic or metal fan.
As the first questions reveal, I have been following this band from afar. This interview is something I have wanted to do since for the last 20 years. I therefore jumped on the chance to interview them.
Ralf Hubert answered my questions.
###########################################################################
Your biography has been covered in your ProgArchives profile so let's bypass the biography details.

I was a normal metal fan and avid fanzine reader back in those days you released your first album and I remember you had to hide your real names due to contractual issues with, correct me if I am wrong, Noise Records and Aaarggh Records. Plese tell us more about this issue. Did the record labels you needed to hide your real names from ever find out ?
What was the Mekong Delta musical ethos and concept from the very start ? Is this concept the same as today's Mekong Delta ethos and concept ?
Please tell us more about your self titled debut album from 1987 and how you got signed on Aaargh Records.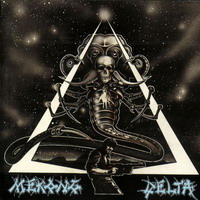 The idea behind Mekong is still the same, high quality music which not repeats itself all the time and giving the listeners music where they could dive in and find somethimg new even if they hear the album for 100 times.
If I go back to the starting of Mekong ,that is a real funny story. I got to know Jörg Michael and I noticed that he's got a lot of talent, so I started arranging various occasions for him to play drums, I got him involved in various projects that I was working on, so we were often together, and talked a lot about music. The thing is that he was deeply into rock music, and I was into classical things and stuff like for ex" Yes ". We came up to discussing this, he taught me something about rock, and I taught him something about classic. One funny evening, I think it was late 1984 or early 1985, he came in with a tape by a band that nobody knew at that time. Do you know which band was that? Metallica ! He played the first song from the tape to me, it was called "Fight Fire With Fire", and there was a rhythmical anomaly in it that's not so common. He was deeply impressed by that, and I also found it interesting – this combination between punk and very fast rock. I said, "Of course, it sounds good, but you can do it much more complicated and better." He looked at me and said, "OK, do it!" I said, "OK, why not?" So I took my bass and in the evenings of the following days I composed four songs within a week. Of course, they were not real finished songs, more like ideas and riffs, but I played them to Jörg, and he was so enthusiastic that he said, "Let's go to the rehearsal room, I have to play that." This actally was the rehearsal room of Avenger, where Peavy Wagner also was at that moment, and we asked him to play the guitar to get a better idea of how it would sound. We tried it together, and for them it was a bit strange, because I put in some more abnormal rhythms than Metallica. But Jörg is a really big talent, so he got it very fast. We played these songs, and Jörg was again amazed by that, so he said, "You must make a whole album of such stuff!" It's he who is responsible for the birth of Mekong Delta.
There have been 2 reasons for the pseudonyms. The first, very simple one, was that we all have been under contract with different companies, and after they heared the stuff everyone says this has to come out here. So to get rid of this problem we used Pseudonyms. The second one is that I believed that nobody excpect german musicians to play such things cause they all the time think that only american musicians are able to do that. No german name, no discussion.
But anyhow, people should anyway concentrate on the music, not on the persons beyond.
The name has direct contact to our 1st album, which deals with people in extrem situations, for example war. So I tried to find a name which was provocant and also stand for something extrem done by human, so I choosed Mekong Delta. But I had to find out that historical knowledge seems to be not very popular, most of the people do not know for what this name stands – one of the hardest massacres in Vietnam. I am quite happy that I did not go for the second name which stands on my list "Höhe 13", the first gas attack in history. Zardoz was an other option, but was not choosen as I like to use something which was more close to the real life.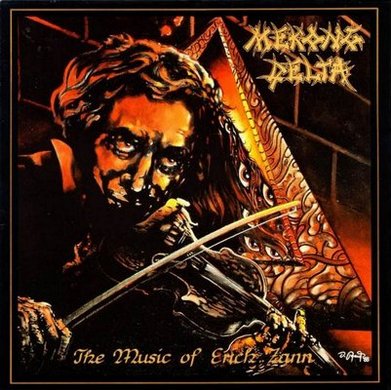 The follow up album The Music Of Erich Zann from 1988 presented you as an avant-garde metal band in the same vein as Celtic Frost and their groundbreaking (and brilliant) Into The Pandemonium album. Please tell us more about this album.


The idea behind was to cretae an concept album that was quite different to those already made. As I love Lovecraft, think he's a great writer of fantastic literatur, much better as for example Poe, I got the idea to transfer this tiny little story of Zann who tries to fight the evil with his music to save our world into nowadays. Our whole story is a big metaphor. If you read deeply into it, you will find a lot of references to what is happening in our world today. Once again it was Peavy who was handling the lyrics, I explained him the story and we start to transpose it into the present time. While sitting together with some beers, we decide which parts we could put into present time, and in our story Erich Zann is fighting against the media, lies and all this sh*t.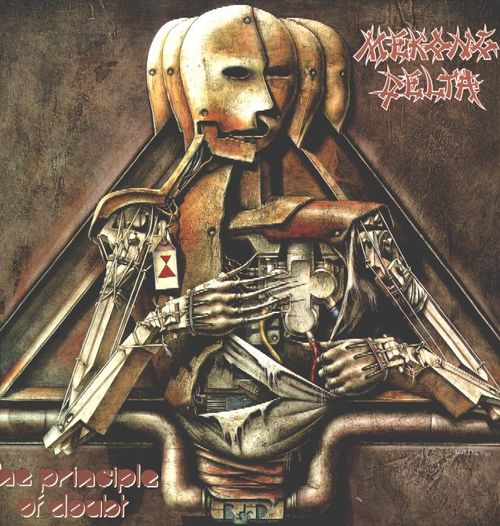 The follow up was The Principle Of Doubt from 1989. Please tell us more about this album.


The album based on fantasy book called "The Chronicles Of Thomas Covenant The Unbeliever" written by Stephen Donaldson. I was deeply impressed by this book, it was for me more fun than "The Lord Of The Rings". I also like "The Lord Of The Rings", but that's at least too much to read. (laughs) I like the main idea behind "The Chronicles…" very much – the protagonist, this Thomas Covenant, lived a normal life as a writer, but was suddenly pushed in a situation where everything was totally strange. He got leper, and from that point on he was no longer accepted in a normal society. He lost all his socialization, he was all alone, and he hurt himself. You know, if you've got leper, it's very dangerous if you hurt yourself. He felt unconscious, and he saw a dream, but for the people he met in the dream it was reality. He woke up in another country where they don't have leper any longer, so for him it was clear it must be a dream. And he lived there like an a****le, he kicked people's asses off, because he thought, "It's a dream, I can do what I want." Normally he would be the guy who would help these people, he would offer them support, but he didn't think he should, because he thought it was a dream. It sounds totally crazy if you put it through your head. It was a challenge for me to try getting this concept written down in music.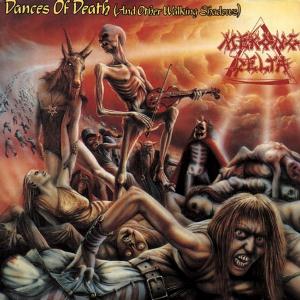 This was followed the year after by Dances of Death (and Other Walking Shadows). Please tell us more about this album.
The most complicate thing was the intellectual work before starting the composing proccess. Should it be a normal Rondo or should it be a kind of experimental Rondo what was not done so far ? After the decision was clear (experimental Rondo ), the first thing was to find a Ritornell – the theme which combines the songs -, after this was done you simply had to find the Couplets – in this case the songs – and than combine them that way that they fit. The rest is simply experience in music.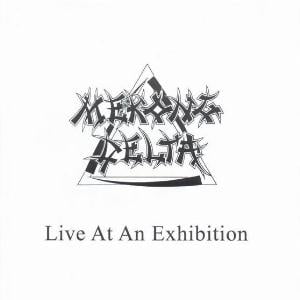 1991 saw the release of your live album Live At An Exhibition. Please tell us more about this album.


The idea behind was to recored an album just for the people who are interested in seeing us live, but who were not able to comr to the concerts. It was supposed to be sold at a low price, and we didn't expect it to sell much, because all the songs were already known, and I was sure that all the people who liked us already had the original albums. It was more like a bet, because a lot of critics said in the former times, "You will not be able to play that live, are you?"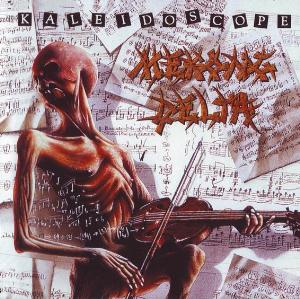 It was time for a new album in 1992 called Kaleidoscope. An album which also includes a Genesis cover. Please tell us more about this album.
There's a trick behind it, because the record is much more complicated than the other ones, but you have to dive into it. The reason for me saying the thing you mentioned is that I wanted everybody to listen to it and say, "OK, it's cool played thrash," but if you really dive into it and figure out what the bass is playing and how the other lines are going, it's as complicated as the other ones, if not more complicated. It's not as fast as the other ones, but what we learned is that we could play fast, but every song's got its own tempo. I think this one is a really good album. The Genesis cover was done as we all liked this song and were interrested if we would be able to rplace all the synthies with guitar and bass, as you can hear it worked fine.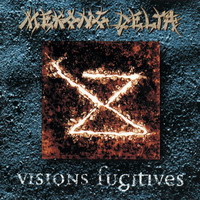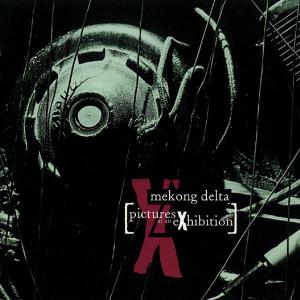 1994 and 1996 saw the release of Visions Fugitives and Pictures At An Exhibition. The latter one sounds familiar to those of us who love Emerson, Lake & Palmer... Please tell us more about these two albums.
What I would like to do all the time was to create my own suite for group and orchestra, and I was approaching it with every album. I view the career of Mekong Delta as a pyramid: on the first album we came up with the rhythm, on the second one with harmonies, on the third one we dealt with melodies, on the fourth one we dealt with a rondo, and on the fifth one we mixed everything. I was on my way to new borders, and I felt that I was capable to make this suite. originally I wanted to put only the suite on the CD, but it was too short, so we put four more songs on it.
" Pictures …" was a personal dream. Through the years we all the time had taken parts of Mussorgski and all the time I thought that it would be a good idea to realise the whole piece. With the arrangment I already started in 93 / 94, an this was done I thought that it was the right time to have a try on recording that stuff.

There was a long silence from Mekong Delta and I was one of those very surprised when your album Lurking Fear was released in 2007. Please tell us more about the long hiatus, why you reformed the band and this album.
It was that way that I simply have to make a break to see where I stand, furthermore I was a kind of burned out after " Pictures…………." – please keep in mind that the preperation alone of this album cost 2 years. It was like that I have to do something different to clear up my mind how to continue. So I did some other things which I liked – programming hard and software, reading a lot and so on.
Actually it starts end of 2005 where I found what I was looking for, a combination of all what I have done so far. Kind of melting all the different aspects which have been done together. Suddenly it was christal clear what I have searched for and from that monet on I could write the new album in shortest time.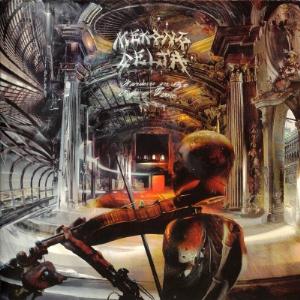 Earlier this year, you released Wanderer On The Edge Of Time. Please tell us more about this album.
How would you describe your musical journey and developments from the self titled debut to Wanderer On The Edge Of Time and how would you describe your music, for the benefit of those who does not know your music ?
How is your writing and creative processes ?


Since years I got the idea to continue the story of the Violinist from "Dances...". What happened beyond the gates ?
For me it is all the time the same. If I work concentrated on an album – like I did with "Lurking" there are million of ideas. Unfortunately not all work with the basic musical concept, but I write them down. After the songs for "Lurking" had been finished I liked to start with "Into the heart of Darkness", but noticed that the stuff is pretty complicate to realize musically. The themes I got at that moment where cool, but did not fit the story. While playing around I noticed that I found at least one really good main theme and a lot of stuff in totally different moods – different moods, that brought me to the point that this could be a good idea to continue the story of the violin player, different places – different stories – different emotions. After the formal factor was clear to me – Rondo again – it was the time to work out what he could see or visit. I wrote down a basic story for myself and then I started to figure out which of the riffs could fit the line. After some days the basics had been choosen and only the the flesh have to be filled ( that's what I thought ). Working more and more with the material it became clear that this could musically be a step into another direction, away from only using expressionistic harmonies up to combine this with all the other kind of music I like. After some weeks it was clear how to go into the ( for me ) right direction. Using the extreme harmonies on the instrumental parts and to cover and combine them with ( for Mekong ) new harmonies during the songs with vocals. Furthermore it is msot important how the album is composed – in my case: which instrument is the one used most, bass or classical guitar and piano. The main lines for "WotEoT" where composed on guitar, "Lurking" is a 100% bass creation – this could also be seen if you take a look at the older albums, "Dances.." was bass while "Kaleidoscope" is guitar and "Zann" is a mixture of both. The second – and main reason – is that the expressionistic harmonies are not eternal, so the risk to repeat oneself grows with each album. As "WotEoT" offers a bright spectrum of emotions that our protagonist went through, it offers the possibility to use a lot of different composing technics.
I was willing to take this risk for that reason that – if accepted – you can draw on unlimited resources concernig the way of composing.
If I listen to the result now, several weeks after finishing the album, it was the right decision for me.
On the album you can find the extreme stuff as a lot new things as well.

I remember the West Germany speed metal scene well. But as a fan, I did not know that Mekong Delta had two members from Rage in it's midst. What is your memories from this scene just before the reunification of Germany ?


That time was a giant party..................

Are any of Mekong Delta's members presently involved in any other bands and/or projects ?


Everyone of us is a musician and its natural that you work on different projects all
the time.

What is your plans for this and next year ? Any chance we will see you live on Wacken or on any other festivals ?


I already was asked to play on Wacken but I refused as the conditions to play there are a shame an I do not like to beripped off. We already played several shows this year in Europe an confirmed to play also this shows
June 18th – FranceClisson -Hellfest 2011
June 24th – Lithuania - VarniaiKilkim Žaibu festival
October 1st - The Netherlands Baarlo - ProgPower Europe
Furthermore there is a plan to re release a new version of the " Suite for Group and
Orchestra" together with the complete "5 Fragments for Group and Orchestra"

To wrap up this interview, is there anything you want to add to this interview ?
I would like to thank the fans who suppoerted us all over the years.
Thank you to Ralf for this interview

(A dream has come true for me)



Edited by toroddfuglesteg - May 26 2011 at 11:52