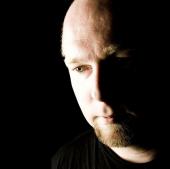 Han Uil is a singer- songwriter/guitarist and frontman of the former symphonic rock band Antares and now singer of the new progrock band Seven Day Hunt (three members are ex-Egdon Heath).

In the mid 90's Han started writing songs in cooperation with lyricist Philip Koning. With him he initiated the grunge rock formation Vertical Reality in 1995. From 1997 till 1999 he performed as a lead guitarist in the alternative rock band The Lounge. In the year 2000 the album The Frigus Project - Loomed Merriment was released under own management. This album is a collection of recordings on which a great number of musicians performed, in particular drummer Sander Zoer. The style on this album is a combination of folk, classic and symphonic rock. The songs cover topics as war, mistreatment, love and various society critical subjects.

I got in touch with him and he patiently answered my questions...
##################################################################################
Just to start with, please tell us why you took up music and about your previous band Antares.
My musical taste was especially defined by listening to Dire Straits, Neil Young, Bob Dylan and Jethro Tull. Mark Knopfler´s and Neil Young´s guitar craft gave me an impulse to start playing the six string myself when I was 15. Soon after that I started writing, singing and recording songs on a 4-track and playing guitar in some bands.

Jethro Tull also led me to discover other progressive rock acts. Meanwhile, I got acquainted with like-minded musicians and started the prog metal band Antares in 2000. In about half a year we wrote all material for the well received album 'Choking the Stone' and released it a year later. A high point for Antares was a spot on ProgPower 2002 sharing the bill with Threshold a.o. After that, slowly the band's spirit declined by various reasons and ceased to exist in 2005. Drummer Sander Zoer ended up playing in Delain and I was asked to join former Egdon Heath members for their new band Seven Day Hunt in 2006.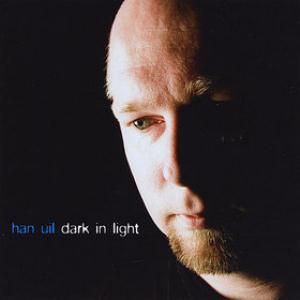 You are the vocalist in the band Seven Day Hunt. But last year, you also released your solo album Dark In Light. Please tell us more about this album.
I've always continued writing solo stuff, whether I was in a band or not. In writing songs for solo efforts there are no musical concessions and I can cross the band's musical boundaries. That's what I did in my first solo album 'Alone' (2006) which ended up being a kind of mellow bluesy singer-songwriter style album accompanied by former Antares members.
While working on 'File This Dream' (2008) with SDH I also got absorbed in producing music with new technologies; especially with realistic sounding virtual instruments. My goal with 'Dark in Light' was to create a realistic band sound (mostly) on my own. I even fool myself listening to 'Dark in Light'.
How would you describe your music ?
It's a bit schizophrenic. When I write a song it's either symphonic/progressive rock related or blues/Americana. On 'Dark in Light' I tried to create a more progressive rock oriented album. But there are still hints of AOR, blues and singer-songwriter.
I love my musical freedom, so I'm also planning on releasing a more blues rock oriented album in the future.

What is your current status and do you have any plans for this year and beyond ?
Currently I'm not involved in Seven Day Hunt anymore. Last year SDH's guitarist Aldo Adema decided to quit the band and the band disbanded. SDH reformed earlier this year in a different setting without me, but their direction and activities are still a bit vague.
Aldo Adema and me decided to work together on a new progressive rock project because our co-operation on 'Dark in Light' (Memento) pleased us both. We already wrote a lot of new material. Our plan is to release an album next year.
And of course there's still the solo blues rock album I'm working on that would be of absolutely no interest to the average ProgArchives visitor.
Is music your main occupation in life or do you have a "normal" job too ?
I have a full-time paid hobby, so I've only got a part of my spare time available for my work. But because I'm not financially dependent of music, it also gives me the freedom to create whatever I want. And it provides me funds to release independent records once in a while.
To wrap up this interview, is there anything you want to add to this interview ?
Yes, there's a link on my site provided by my pirate 'friends' where you can download the full album 'Dark in Light'. So I invite everyone to visit
my homepage
and download the batch, put it on your media centre and give it a spin. If you like it, there's also a physical copy available for a small fee.
Thank you ProgArchives for the interview!
Thank you to Han Uil for this interview