SECTION A is a band formed by Torben Enevoldsen, mostly solo guitarist who has worked on his own strictly instumetal albums until 2001 when he decided to record an all-vocal album. He asked Andy Engberg, ex-vocalist of LION'S SHARE, to write lyrics for all his songs and of course sing them. Also, impressed by Andreas Lill's (VANDEN PLAS) drum playing he asked him to join the band. So the three-man band was formed. Derek Sherinian(ex-DREAM THEATER, YNGWIE MALMSTEEN) helped with a couple of keyboard solos together with Günter Werno (VANDEN PLAS). The band plays a classic Prog Metal style like DREAM THEATER, SYMPHONY X, and so on but with a little more of a dark style in it.
I got in touch with Torben and here is his answers.
##################################################################################
It is my understanding Section A is a project and not a traditional band. Am I right or how would you describe Section A ? Besides of Derek Sherinian from the first album (we all know his background), what background does you and the other musicians in Section A have from for example other bands ?
For the time being, Section A is a project and not a band, that's true. I am however still very interested in turning Section A into a proper band, so let's see what happens. Prior to Section A, I played in various bands here in Denmark, doing both cover and original material. Later on I started writing instrumental music and I got a few albums released under my own name. Andy Engberg used to be the singer in Lion's Share and I contacted him right after he left the band. Our new drummer, Thomas Heintzelmann, has worked with me on several occasions and he plays drums on the Decoy and Acacia Avenue releases.
How was the music scene in your area when you started ?
The music scene where I grew up was pretty much none existing. It was a small town (6000 people) and there was only a few guys my age who played music. That was the main reason I later on moved to Copenhagen.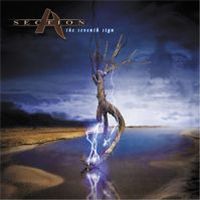 Over to your three albums. Your debut album was The Seventh Sign from 2003. Please tell us more about this album.
That album took a couple of years to make. We had a lot of problems making it - long story - but I think it turned out really great. This was my first all vocal album, so I had a lot of fun writing the material. It was all new territory for me, so that was a great challenge.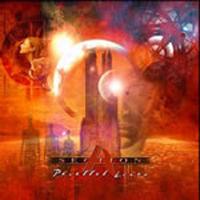 Your second album was Parallel Lives from 2006. Please tell us more about this album.
This is probably my favourite Section A album. This is a concept album and Andy Engberg and Conny Welén, who wrote the lyrics and story, had a blast writing the story for this one. I think this album defines Section A musically. At least, this is how I feel the band should sound.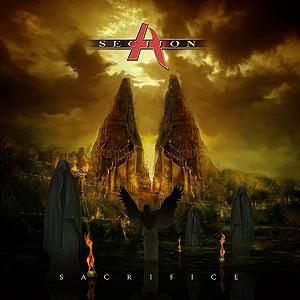 Your third and most recent album was Sacrifice from 2010. Please tell us more about this album.
This album is quite a bit more straight forward and agressive than the others. I think it turned out great, but if we do a fourth album, it will be in a much more progressive direction for sure.
For those of us unknown with your music; how would you describe you music and which bands would you compare yourself with ?
The music is basically very melodic hard rock, but with hints of metal and a healthy touch of prog. We're influenced by bands and artists like Dream Theater, Symphony X, Yngwie Malmsteen, Judas Priest and Deep Purple, but I don't think we sound like any of them at all.
You are also very occupied with other projects. Please tell us more about these other projects and where Section A fits into this big picture called your life.
Right now my main focus is on Fate, a Danish hard rock band, which I joined in January. We just completed the new album and are currently doing gigs. In July I will start mixing the second Fatal Force album. The line-up is a little different from the first one, as Michael Vescera (Loudness, Malmsteen) is doing the vocals and Section A drummer, Thomas Heintzelmann, is pounding the drums. I'm not entirely sure how Section A fits in to be completely honest with you, I will figure this out as I go I guess...
Is there any plans to take Section A and/or the songs onto the road and do some gigs ?
Not at the moment, no.
What is your plans for the rest of this year and next year ?
Right now I'm busy with Fate and the summer will be spent mixing the new Fatal Force album. After that I'm not completely sure what will happen. I like to keep my options open and just see what happens.
To wrap up this interview, is there anything you want to add to this interview ?
Thank you to Torben for this interview