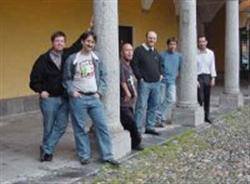 SHAKARY blends neo prog ideas with a full prog sound. The result is not neo prog but prog with featured vocals and tasteful and interesting arrangements. Their music should appeal to a wide range of prog fans. Such serious groups, whose fiery GENESIS-like neo progressive is inspired by the best present day musicians, are hard to find.
I got in touch with the band and Paolo answered my questions.
##################################################################################
When, where and by whom was your band born ? Did any of you, past and present members, play in any other bands before joining up in your band ? Why did you choose that name ?
I was working with Clepsydra as sound engeneer since 1992 and the graphic designer Sandor Kwiatkowski showed me some lyrics he had written for Clepsydra's second album, but never used. So i began working on these lyrics adding some music ideas. By 1994 Lele Hoffman, Clepsydra's guirat player, left the band so I asked him to join me and help write the music to ALYA project. It took us 5 years to come up with the final album, a 90 minutes piece we decided to put on 2 cd, ment to be sold at the price of a single one. I sang on the demos, then asked Aluisio Maggini, Clepsydra's singer, to sing on the album. The name of the band was taken from a Star Trek movie: Shakary was the planet on which God was supposed to live! So, the center of the universe. It made sense since the record was dealing with Apocalypse and the end of times...
Which bands were you influenced by ?
We have two different sources. Lele is the romantic prog/ new prog lover, hence Genesis, Marillion, but also Oldfield as guitar idol, and Tangerine Dream for the research on synthetizers.
I come from hard rock of the seventies, so more like UK and Asia, Rush and Saga. In addition I love extreme prog bands of the seventies, so Gentle Giant and King Crimson, but we are not on that level to be able to show those influences into our music!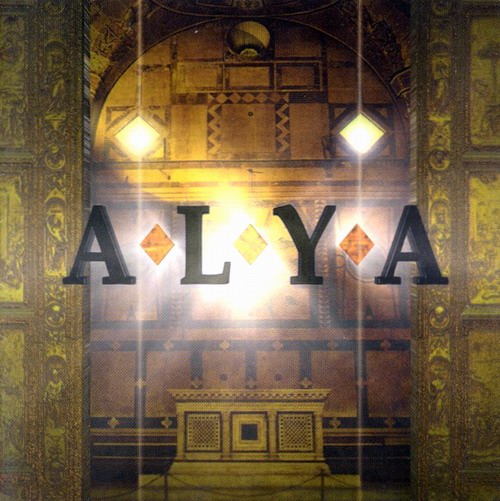 Over to your albums. Your debut album Alya was released in 2000. Please tell us more about this album.
ALYA was contructed on the lyrics, which were based on the Bible's apocalypse.
That was an interesting project: before writing most of the music, we draw dynamic flow charts of each song, in order to be able to keep an eye on the albums stucture. Then we began writing the music. Some songs were writen and recorded in days, other took years to end on tape.
We considered the possibility to make a musical out of the story, but then we were confronted with too many problems.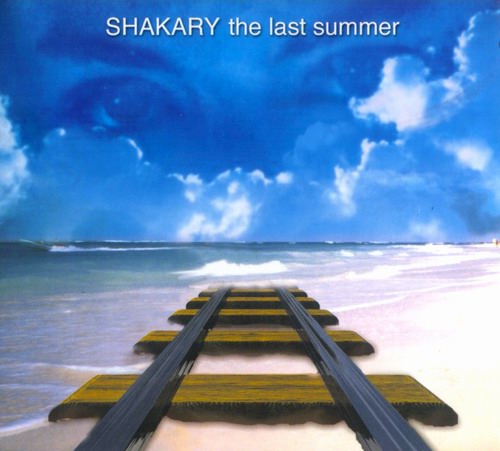 Your second album The Last Summer was released in 2002. Please tell us more about this album.
Once again, lyrics from Sandor, based on a summer long relationship with 2 girlfriends.
This time the work flow was totally different. Lele and I sat at the piano and wrote all the songs just with piano and vocals, all but 1 song wich came from a guitar riff Lele had in mind.
The for each song we decided what instruments we wanted and invited friends to play those on the record. For one song, the suite Living in L.A., we made an experiment. Since we worried that a long song, about 15 minutes, was difficult to construct, we decided to copy the structure of the best one we knew: Supper's ready from Genesis. So we kept the exact structure of that song but changed all chords and melodies. We tried also to keep the same arangement of Supper, adapted to our style. I think it worked out fine!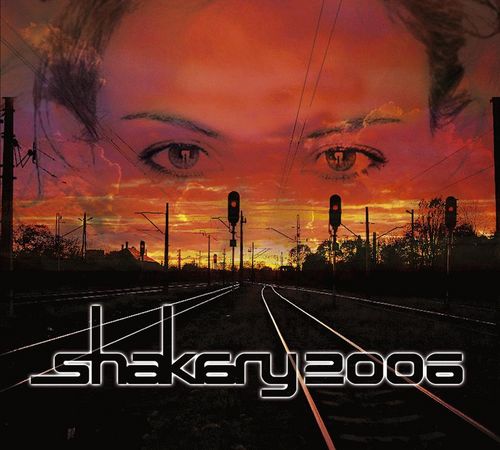 A box of those two albums called Shakary 2006 was released in 2006. Please tell us more about this box and in particular why this box was released.
In 2006 we had written 3 different albums ready to record, but since most of the critics we received were about the singing with italian accent, I contacted several well known singers to see if they were interested in singing on the new albums. I considered Max Bacon ( i knew from the GTR album ), Dino Elefante (from Kansas), and Noel Mccalla ( i knew from the first Rutherford album). Noel came to Switzerland and to test the compatibility with our music we recorded som versions of old songs with his voice...We ended up with 2 hours of music sung by him, but then to keep the level up we decided to re-record many parts and remix the whole material. Again we sold the double album to the price of a single one.
What have you been up to since the release of your 2002 album and what is your current status ?
The band activity was stopped in 2006 by me
At the time i was producing for SHK Records many prog records, among those a new Final Conflict, a new Rousseau, a remastering of all Clepsydra albums, with leftovers, a Clepsydra live album. Sandor created artwork for all these albums, then...I stopped. I was very disappointed with the sales of Shakary 2006 and Zenit second album, Surrender. The end of the cd's era and the beginning of the download mayhem.
For those of us unknown with your music; how would you describe you music and which bands would you compare yourself with ?
With the due respect, i tend to compare our music to Flower Kings productions. But we tend to be more of a neo prog band then a symphonic one. It's the Clepsydra legacy i guess. Had we recorded the third album...who knows!
What is your plans for this year and beyond ?
Do you believe in fate? It's funny how you came up with this interview after 5 years of inactivity and when i began to write music again! Moreover, Lele is coming back to town after 7 years spent living in Italy. So i can honestly say that next year a new Shakary record in due...After all, i still have the demos of the 3 records we never recorded.
To wrap up this interview, is there anything you want to add to this interview ?
All i can add is a big thank you to prog archives who kept the fire burning all these years and to all the people out there still listening to prog music. No one could have predicted this back in 1991...So Keep on progging.
Thank you to Paolo for this interview