Hailing from Caracas/Venezuela, MOJO POJO was born when Enrique Perez Vivas (vocals, bass) started jamming with fellow college student Luis Daniel González (keyboards) and his brother 'Pepino' González (drums) at their dungeon/studio/bar. Having similar musical tastes they inevitably got together often and started making the kind of music they liked. After extensive searching guitarist Antonio Narciso joined the band and the lineup was completed.
I caught up with the band and Jorge answered my questions.
When, where and by whom was your band born ?
It was formed by Enrique Pérez (bass) and brothers Jorge and Luis Daniel (drums & keyboards) in it´s earliest stages around 2002. Antonio Narciso joined the band around 2004 after a long and seemingly impossible search for a suitable guitarist.
Did any of you, past and present members, play in any other bands before joining up in your band ?
Why did you choose that name and which bands were you influenced by ?
We honestly don´t remember where the name started but we tried changing to a "serious" name and didn´t work out, as we always laughed with "Mojo Pojo". Influences are so many from jazz, rock, pop, metal. Some bands we like: Iron Maiden, Rush, Dream Theater, Yes, King Crimson, Miles Davis, Arcturus, Mayhem, Helloween, John Coltrane, Michel Camilo, Sepultura, Genesis, Slayer, Testament, Megadeth, Metallica, Black Sabbath, Judas Priest, King Diamond, Mercyful Fate, Radiohead, Emperor, Morbid Angel, Faith No More, etc etc... Pop stuff like Michael Jackson, U2, Red Hot Chilli Peppers, Bob Marley.
How is it to run a band in Venezuela these days ?
It's sadly very hard because of the political and economic situation. We have a currency exchange control which limits the amount of money we can invest outside the country (in consequence creating an illegal black market for obtaining foreign currencies) and therefore restricts our freedom of producing/mixing/distributing in foreign key markets like Europe, USA, Japan, etc. It also destroys motivation for musicians and because of this the scene is relatively small. On the positive side, thanks to the internet and free downloading, some people have noticed our music and hopefully this will expand by word of mouth and reviews. We put a lot of work in these songs and production and we believe these shows when listening. We all have day jobs and without them, it would be impossible to continue making quality records. On our hand, we're ready and willing to take on all this context challenges as we think that what we do is important for us.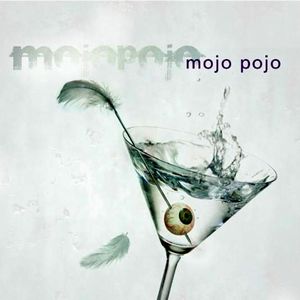 Over to your only album to this date. Your self titled album was released in 2009. Please tell us more about this album.
The songs on this album have ideas from our earliest jams like "Birds At Dawn" and "Stained". It also has the first song that Antonio contributed for the band when he first joined which is "Green and Blue", also songs we did later on as a whole band like "McPojoThai" so it's very diverse creatively. Drums were recorded in 2007 and we finally released the album on 2009! The cause for this slow process refers to the previous question. Getting good guitar sound, guest musicians, cover artwork, mixing, mastering and the money to pay for all this by ourselves and without help was a nightmare. Nonetheless we did it, learned about the process and we're sure our next release won't take as long.
What have you been up to since the release of this album ?
We've had lots of amazing shows in Venezuela since the album was released. Our highlight would be opening for Yes in November 2010 and getting to know them was surreal. We're also about to enter the studio in August or September to record the next album. We're booking the mixing sessions with a well known producer from LA in November, so we're definetily not taking two years to make this second album.

For those of us unknown with your music; how would you describe you music and which bands would you compare yourself with ?
Soundwise it's very natural sounding. Acoustic drums and little compression so it's not "metal" sounding, but the performances are very live and energetic so we take that aspect of metal with double bass and heavy riffs. We also like to use odd time signatures on top of even times and make people think as they listen. Big chords and mood changes we also like.
As to comparables we would not say a specific band, but maybe the 70's symphonic rock scene when bands were more into experimenting and looking for new sounds and combinations.

What is your current status and plans for this year and beyond ?
Releasing the new album is top priority this year. We're also considering a lead vocalist who is a good friend of ours and has an incredible voice, so hopefully it will work out and the band could have 5 members later this year.
We also recorded a covers album for our own amusement and hopefully that'll also be released later this year.
To wrap up this interview, is there anything you want to add to this interview ?
Yes please visit
www.mojopojo.com
and check us out! Listen to our music with headphones and hope you like the music. Support us by buying the album through
www.cdbaby.com
. You can also download it for free if you search good enough through the internet. Thanks ProgArchives!
Thank you to Jorge & Mojo Pojo for this interview