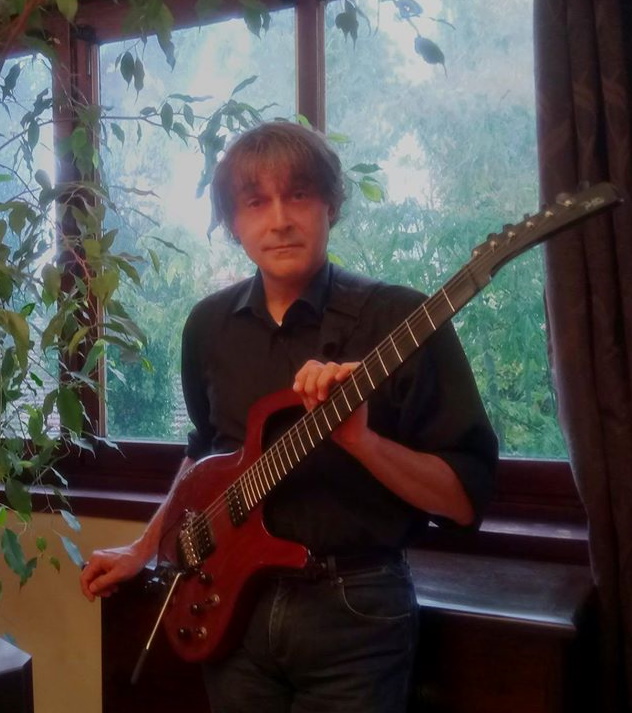 Jazzcomputer.org is an electronic ambient jazz project by multi-instrumentalist Yves Potin. While studying at Le CIM in Paris under Pierre Cullaz, Yves Potin become influenced by the music of Chick Corea Eleckric Band, Klaus Schulze, Yes, Pink Floyd, King Crimson, Weather Report, Herbie Hancock, and Frank Zappa, and also was momentarily part of Le CIM student?s salsa big band. With a strong interest in computer science, Yves Potin originally wrote his first electronic music using an Atari ST and a some synthesizers. Because of the power of modern computers and the ability to distribute music via internet rather than through record labels and physical distributing, Potin started writing and recording music that is now available for download on his homepage.
I got in touch with Yves Potin for the story.
##########################################################################
Your biography has been covered in your ProgArchives profile so let's bypass the biography details. But which bands/artists were you influenced by and why did you choose that name ?

The major influence remains Scott Henderson for my guitar playing and improvising, with the Weather Report background. For the atmospheres, the sound design, the use of synths and the way to compose, Steve Roach,
Thom Brennan and Rudy Adrian are the major conscious influences. There are many other ones, on the pure prog side, but surely less conscious...
The name "jazzcomputer.org" may seem odd, but I think one can remember it pretty easily, which is fine as it's the name of the web site where the music is available. "Jazzcomputer" means electronic music with strong jazz influences, and .org generally means non profit organization. It's a completely internet-related name, if there was no
internet, there would be none of this music.

This is an archive based interview also intended for the fans you get well after both you and I have passed away so let's go straight to your albums. Please give us your views/some words on your albums, starting with.......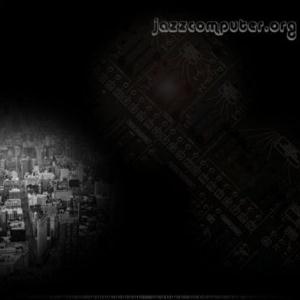 First album from 2006

I had two purposes with my first album : saving very old stuff from oblivion (Oceaniques, Terrace of Clouds, Migrations, Night Street) and introducing new compositions like "No Joe" or "Seven Bells". The sound and the production may seem a little odd... It was a beginning :).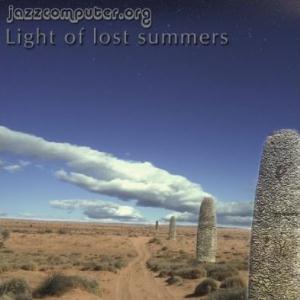 Light of Lost Summers from 2007

The second album is again an exploration of the possibilities of virtual synths and samplers which I wasn't familiar with. The four tracks are rather complex in their writing, it seems that many people like "Caves", the final track. I'd have prefered "Water Drops", but the reaction of the listeners is always surprising...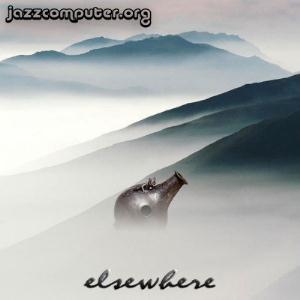 Elsewhere from 2007

The first album in a really ambient style, with a very long track between prog rock, ambient music, and really weird sampled instruments like the tibetan horn and, if I remember well, the first systematic use of the Udu which can be found very often in future recordings. I really like this album. I hope listeners are surprised if they recognize the John McLaughlin's "Lotus feet" theme which closes the first track...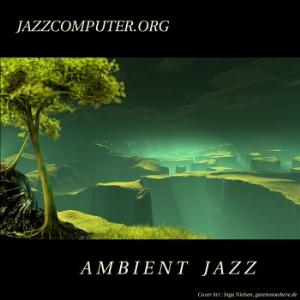 Ambient Jazz from 2008


Those two styles, ambient and jazz, are very difficult to be blended together... What is the result worth ? I had very few returns about this CD, made of great jazz standards (Duke Ellington amongst others) treated in a rather surprising way... The famous "I'll be seeing
you" is one of the most downloaded track on the web site, there's another famous quote in it (Weather Report's Scarlet Woman).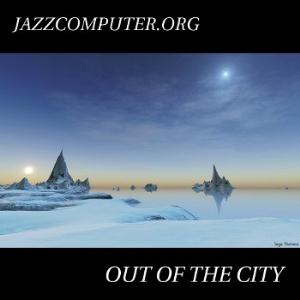 Out of the City from 2009

Maybe my most personal album, organised like a journey leading out of the city, from urban stress and exhaustion to another world, "cold bright and quiet" (the title of the last song). In fact, it was written before "Ambient Jazz", and released some months after.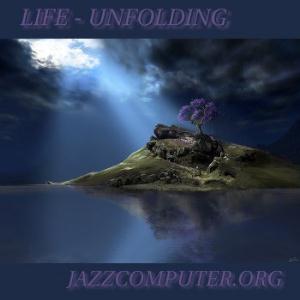 Life - Unfolding from 2009

It remains for me the best set of tracks I've recorded so far. The title explains a global concept behind the writing, which explains the gradually growing tension, like something lingering to blossom. I think it's the first time where I really achieve some kind of real fusion
between jazz, instrumental improvisation, and ambient music.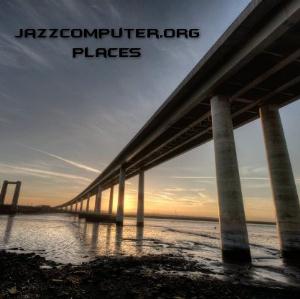 Your brand new album Places

This album is the continuity of "Life - Unfolding". There's no real concept behind the set of tracks, just strange imaginary Places made of sounds and atmospheres... I think Tony Pullen's pictures may help the listener building an imaginary trip between them...
Like in Life - unfolding, real improvisations are the root of those compositions, much more than before.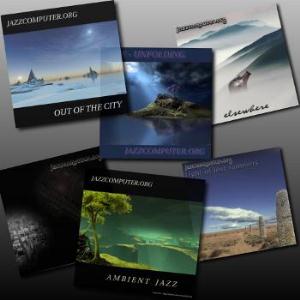 And your compilation album Best of from earlier this year

It's hard to choose the "best" tracks of six albums, but I thought it was the right moment to release a compilation because of the increasing number of tracks and albums as time passes. I only hope that this selection leads the listener to download complete albums...

For those of us unknown with your music; how would you describe your music ?

It's ambient jazz : I mean very quiet electronic music based on rather complex harmonies and chords, and improvisations over them in a jazzy way. Rythms are often based on ethnic percussions, the atmospheres and climates are surely more important than melodies. It's really a music of fusion, a blending of unexpected things, and I hope people encounter
difficulties to classify it, put it into boxes :).

How is the creative processes from coming up with an idea to it's being recorded ?

The idea comes more and more as a sound, a tweaked synth preset, a part of a rythm pattern or something, I don't generally start with a melody. When something seems to sound nice, I improvise some guitar parts over the start of the sequence. Then starts the arrangement process, generally a pretty long work in the sequencer until the final results
reaches something I've started hearing during this complex process... In this way, the two latest albums were actually played somehow, as a first step, before being completely reworked.
The completely opened conception of structure one can find in Steve Roach's work is of great influence for me.

The art works is something special and very tasteful. Who does them and how is each art work decided on for their respective albums ?

I really fell in love with Inga Nielsen's paintings. They seem to be part of dreams, or visions of other worlds so seductive that it was really hard to choose which picture would fit the precise music for three albums (out of the city, ambient jazz and life - unfolding).
Inga nielsen's work can be seen on http://www.gatetonowhere.de/
But after three covers arts for which Inga gave me permission to use her work, I decided to move on for the latest album, and there are people who just have to look at something, take a picture, and it becomes art. Tony Pullen is a guy like that, an artist. Every time I use a camera, I realize I'm not one :). Tony's work on abandoned places and decay
is... how to tell ? Just look at http://www.flickr.com/photos/medwayboy/
I haven't met yet someone who could work on a cover art especially for an album, and release it for free, so I search the internet for someone whose work would fit the ambience of the current recording, and it was a successful quest any time so far. Again, there'll be no jazzcomputer.org without the internet.

To my knowledge, all your albums is free downloads from your homepage. What is your philosophy behind giving away your albums for free and what is your business model ?

I have absolutely no business model :). I have sold only one CD, to my best fan, Janis, who lives in Latvia. She was the only one who used the "Order a CD" page on the web site. But anyone can :).
Since November 2010, there was about 1 000 downloads of albums, *not* including the people who just listen on the web site. If some of these people could have had a better day with my music, if some of them have kept the recording on their hard drive, listen to it sometimes and have a good time, I'm happy with that.

What is your future plans and what more can we expect from Jazzcomputer.org ?

I'm thinking of something more complex, more prog-oriented, with much more guitar, and besides, I'll go on with sound experiments and virtual synths tweaking. So, maybe a double album, like David Sylvian's "Gone to Earth" ? At least it would be a good influence :). Let's see, but I'm far from being done with Jazzcomputer.org.


Besides of Jazzcomputer.org, what else do you fill your days and life with ?

I'm a teacher. Any job consumes much time, but at least this one is interesting :). One of the things I like the most is wandering and exploring the countryside, I think I've made a recording about that...

To wrap up this interview, is there anything you want to add to this interview ?

Thank you to all the progarchives people :).
Thank you to Yves for this interview
His music is pretty eclectic and challenging. This is exactly what ProgArchives is all about.