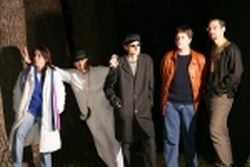 Senogul is an instrumental band born in Asturias in 2002, thanks to the meeting of bass player Pablo Canalís, keyboard player Eduardo García Salueña, drummer Alex Valero "Danda" and guitar players Israel Sánchez and Pedro A. Menchaca. Although they had different musical backgrounds (Heavy Metal, Blues, Folk or Post-rock) they found a common ground related to styles such as progressive rock or jazz fusion, the so-called "Contemporary Instrumental Music".

The initial repertoire of the band was made up basically of symphonic rock covers from the 70s (from bands such as Genesis, King Crimson, Yes, Crucis and ELP) and later they approached other bands more related to fusion (Return To Forever, Airto Moreira, Frank Zappa or Hermeto Pascoal).

I got in touch with the band and Eduardo answered my questions.
################################################################################
Your biography has been covered in your ProgArchives profile so let's bypass the biography details. But why did you choose that name and which bands were you influenced by?
Well, Senogul is just the reverse form of the name of a town near to our rehearsal studio, in the beginnings of the band. Pablo, our bass player, was living there during those years, so before rehearsing we usually met there. Israel, one of our guitar players, had the idea of the name. It really rocks!!!!
About bands and influences, it's really difficult. We started as a prog-rock cover band, playing compositions by Genesis, Yes, Zappa, King Crimson or Emerson, Lake & Palmer. Also some Spanish bands like Alameda. Then we started to cover more jazzy and ethnic artists, like Return To Forever, Hermeto Pascoal or Airto Moreira, searching for a more open-minded rock. We enjoy classical composers, experimental avant-garde sounds and traditional styles in the same way, and not necessarily labeled as prog-rock.
How was the music scene in your local area when you started ?
In Asturias, our region, prog-rock is not very popular. Celtic folk is one of the strongest styles developed here, because we have a very deep tradition into the Atlantic Europe aesthetic; There are also some important bands playing power metal and hardcore, and a more local jazzy scene. This was the same in 2002, when we started. Anyway, our music has been considered as a rarity in Asturias, and after some years and lots of work, we've gained people's respect.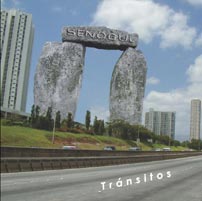 Over to your three albums. Your debut album was Tránsitos from 2005. Please tell us more about this album.
We were really impressed about the impact of Tránsitos. It was our first real demo, with our own compositions recorded live during a rehearsal. The pieces were developed in our first studio album, entitled Senogul. We're really proud of our first recording and showed the energy of those first days, with their advantages and disadvantages. I still enjoy listening to it!!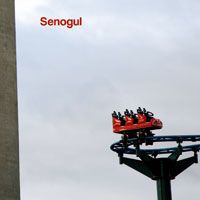 Your second album was Senogul from 2007. Please tell us more about this album.
It was a real quality step and a learning process of how to work in a Studio. Everything was new and challenging, and we had a very interesting process of changing our mind. It was also the beginning of our friendship with our usual engineer, Ángel Berdiales. We were not afraid of mixing tango with bandoneon, traditional bagpipe music, Baroque fugues or choral sections with our perspective of prog-rock. I remember preparing the "tune section" of "Tango Mango", where all our guest musicians recorded the tuning process of their instruments, to build a kind of sonorous collage influenced by composers like Varese.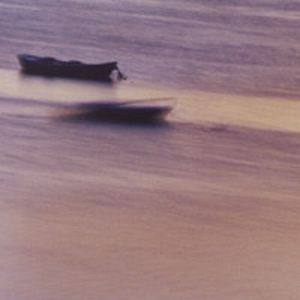 Your third album was Concierto De Evocación Sonora from 2009. Please tell us more about this album.
This one was determined by other circumstances. It was a really ambitious opus, divided into 9 movements, with a philosophical concept surrounding. There was a very rich theoretical basis. Some of us were searching for inspiration in other genres. In those days, we had a multidisciplinary group named Habitat, that involved dance, ethnic instruments, improvisation and an avant-garde attitude (with such influences like Silence by John Cage). This was a heavy starting point for this album, that was a hard one for people that enjoyed our first album. It's difficult to find rock there, at least, as we usually assume it. We think that it's really progressive… but not in the usual way.
You are just about to release your fourth album Senogul III. Please tell us more about this album and what we can expect from it.
That's right. After some collaborations in a pair of Colossus Projects and as part of the line-up of Orfeo: a ba-rock opera (a really ambitious revision of Monteverdi's opera that included a saxophone chamber group, an ancient music ensemble and a prog-rock band), we'll release our most mature album up to now. There are many influences like gamelan music, flamenco, latin jazz or Brazilian popular music, but all this is integrated in a prog-rock point of view, with echoes from RIO, Canterbury Scene or classic symphonic rock. We had some important guest musicians in the recording, like Bulgarian kaval player Theodosii Spassov or some important Spanish prog-rock legends like Marcos Mantero (Imán Califato Independiente), Pedro Ontiveros or Luis Cobo "Manglis" (both from Guadalquivir).
What is the availability of your releases? Where can they be purchased from?
Apart from
Tránsitos
, our first demo that is actually out of print, along with
Cosecha años 70
, our cover demo (both were self-productions), you can purchase
Senogul
thru Mylodon Records website (
www.mylodonrecords.com
) and also ProgPulsion (
www.progpulsion.com
). Those are the official sites, but we know that there are many specialized stores that have it in stock, like Greg Walker's Synphonic. You can also purchase it in double LP format, thru Pat Records (
www.discospat.com
). The second one is also available in Synphonic and other stores like Jazzis Webshop, Mantis Music, Music By Mail or Prog-Wallhala, but the easiest way is purchasing it directly from our website (
www.senogul.com
). The new one will be released with Musea Records (
www.musearecords.com
), with the help of mexican label Azafran Media for Latin America distribution (
www.azafranmedia.com
).
For those of us unknown with your music; how would you describe your music and which bands would you compare yourself with?
This one is difficult. I think that one of the best ideas that can define our music is our adventure spirit. We like to mix very different elements, always with an artistic criterion, so our musical universe has no limits. We don't follow commercial parameters, we just believe in a universal language, as rich as the world is. I don't like to compare our work with the rest, but I feel close to the perspective of musicians like Miles Davis, Chris Cutler, Frank Zappa or Mike Oldfield. What do they have in common? Maybe the point is that they have nothing in common… but I really admire artists that are not afraid of changes.
Besides of the new album, what have you been up to since 2009, what is your current status and plans for this year and beyond?
Apart from the projects that I've told you before, we have created an artistic label that includes some of our parallel projects to Senogul. We have released two albums: Cuac! (an experimental funk-pop quartet with a female lead voice) and Melange (a fusion duo consisting of accordion and bass, with the help of some brilliant musicians). Both were very well received by our fans. Nowadays, after a recent change in our line-up (we have a new drummer) and the upcoming release of our third album, we're totally involved in preparing our live set, in order to promote the new album. We'll take a break in our studio activity although we have some future plans and some collaborations that are currently working.
To wrap up this interview, is there anything you want to add to this interview?
Just to say thank you for the interview and to congratulate ProgArchives on their wonderful work with prog-rock music. Hope that our new album will be interesting to ProgArchive readers.
Thank you to Eduardo for this interview