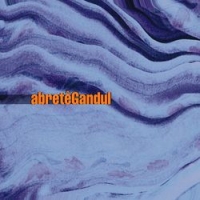 Your second album was Cuentos Para Dormir from 2005. Please tell us more about this album.
For our second album "Cuentos para Dormir" was a much more systematic approach to meeting the goal of having that second record. Visit and quote various recording studios, sound engineers, etc.. We rehearsed specifically for studio recording, we get partial funding once they had entered the studio with the help of our sponsors Hugo Ilabaca of Kraftwerk record store, but ultimately, both records in our study were predominantly independent.
A new break followed. This time for six years. Again, what happened ?
In late 2006 there is the departure of guitarist Rodrigo Pinto, so the current formation in quartet continues working on a new stage of the band, preparing new material for the third album, although the previous compositions were also incorporated into our live performances.
We started to operate from the compositions of guitarist Rodrigo Maccioni and keyboardist Acuña Jaime. Usually one of the two composers brings a structured idea and over that idea each member makes proposals for arrangements. In some cases the final product of the subject is close to the composer's original idea, but in others cases, it became completely different with background mutations, input and inspiration from other members.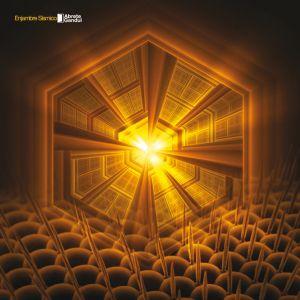 Your third and most recent album is Enjambre Sismico from earlier this year. Please tell us more about this album.
The concept of our third album was heavily influenced by the earthquake in Chile in early 2010. This catastrophe marked us all across the country, and we will never forget it. Likewise, the concept of "seismic swarm" ("Enjambre Sísmico") fits nicely with our call to open the minds of the auditors. Coincident with this drama, we had the opportunity to be the support band for Tony Levin Stick Men just one week after the big earthquake in a large theater in Santiago.
As in the composition and work periods in the first 2 albums, we had to reinvent the band for such work not only by the member changes, but because the addition of new sounds and technical resources, the cornerstone of our concept of progressive rock and avant-garde music, that is progress ... And that is precisely what we will continue doing.
What is the availability of your albums ? Where can they be purchased from ?
Our third album is being distributed worldwide by Alt-Rock / Fading Records Italy. In USA is Wayside Music. In Europe it is available at many retailers.
The second album is still available in some dealers around the world and also through our site on facebook.
The first album is out of stock at the moment.
For those of us unknown with your music; how would you describe you music and which bands would you compare yourself with ?
We define ourselves as a musical daring without prejudice, a radical evolution from one album to the next. We consider ourselves permanently in progress. We favor the collective sound rather than individuals.
In some cases, we can fit into the concept of progressive rock, in other avant-garde music, rock in opposition, and even jazz.
Comparing with some bands we admire seems a little arrogant, we prefer to leave that to our fans. However, the closest may be in the line of King Crimson.
Besides of the new album, what have you been up this year, what is your plans for this year and beyond ?
In addition to continuing playing live concerts in Chile, we have already started working on new ideas for an upcoming album. We do not know how many years we are going to take to edit it, but we will work on that goal.
On the other hand, we are interested in participating in any international festival of progressive rock and avant-garde music anywhere in the world, and we hope to realize that in the coming years. Unlike our first 2 albums, "Enjambre Sísmico" has full coverage in progressive rock circles and media, and for that reason we hope to open many more "gandules" of the world with this third album.
Chile is a very, long country with a huge desert in the middle and huge distances between the cities and towns. How is it to run a band in Chile ?
Chile certainly has a difficult geography and distances very large, for that very reason, most of the cultural and artistic events are concentrated in Santiago, the capital. Most of our presentations are in Santiago.
However, whenever we can, we give concerts in other cities, where the reception and the affection of the public to our musical approach is very intense. For this, we generally get the support of small local producers or cultural departments of universities, in order to reach greater diversity of people with our message.
To wrap up this interview, is there anything you want to add to this interview ?
We love being reviewed and criticized. We like controversy, so you think freely.
Thank you to the band for this interview