July 16th, 2011 ... oh it was a very hot night in Osaka, Japan, and in a live space named Nakatsu Vi-Code was much hotter, regardless of friendship among the audience. Let me tell you why ... after the gigs by Zonk Monk (a young Osakan Neo-Prog band) and Watafei (theremin-based acoustic ambient project), a Japanese Jazz Rock Pride DJAMRA appeared on stage in front of us, with a special amazement. Here we go!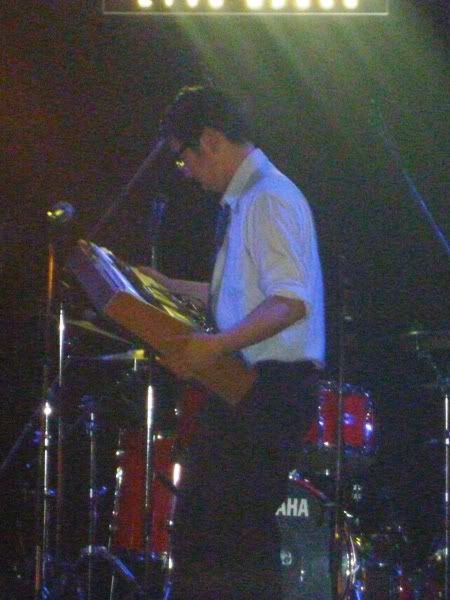 Under preparation on stage by Takehiko FUKUDA hahhaha.
Look, what a hot (and sincere) audience. Very familiar with each other.
... Anyway, at about 8:30 PM, DJAMRA invaded into our space finally. Sadly, Masaharu had not enough talked funnily as usual. :P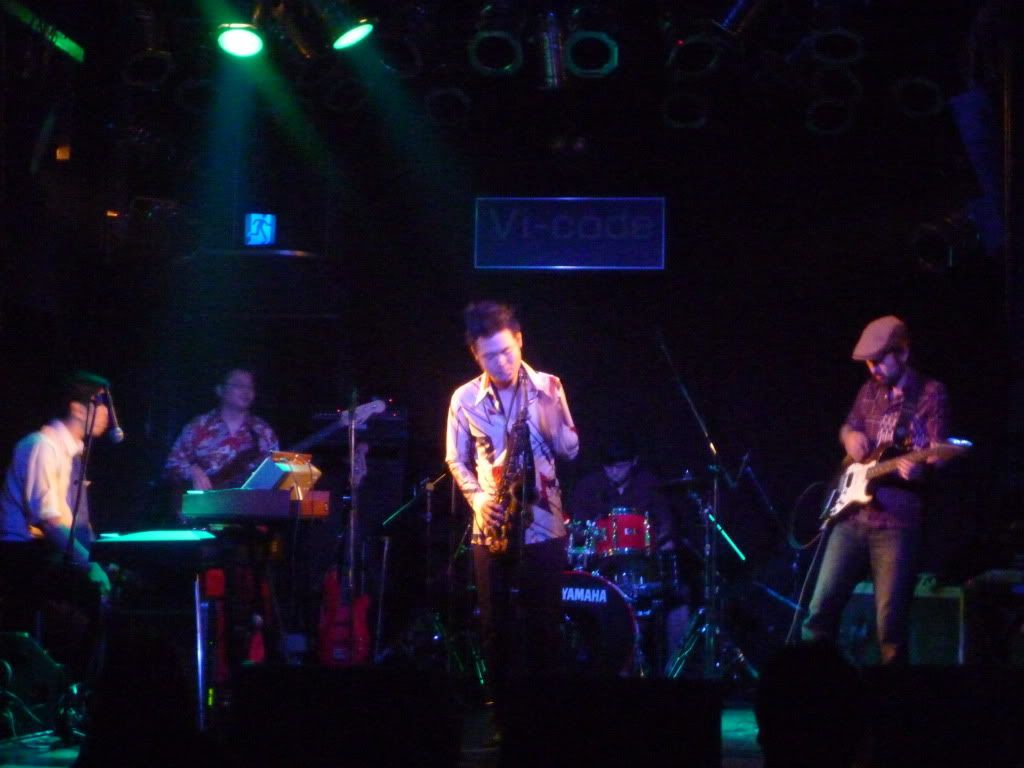 Exactly a Jazz Rock Explosion.
Shinji KITAMURA (alto saxophone)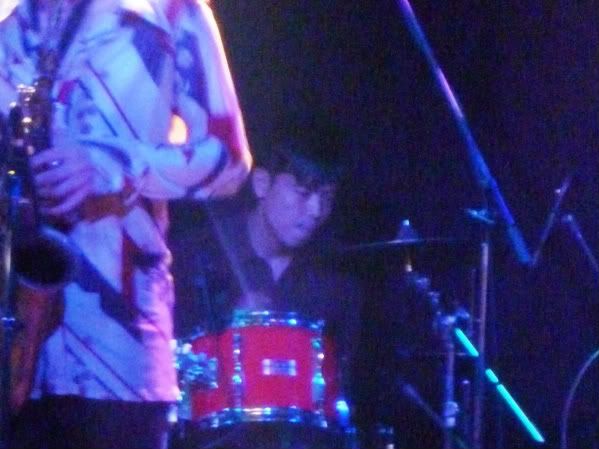 Akihiro ENOMOTO (drums, percussion)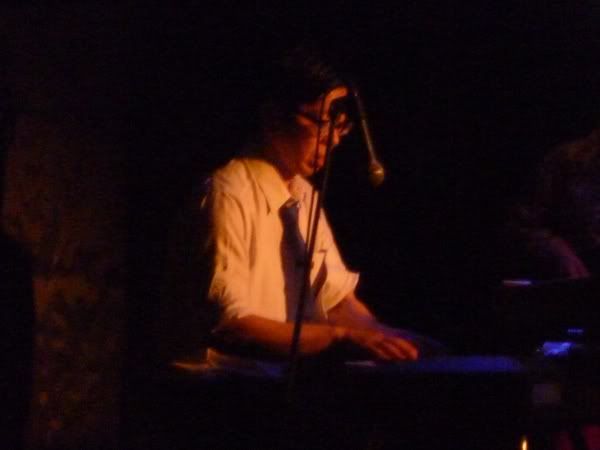 Takehiko FUKUDA (keyboards)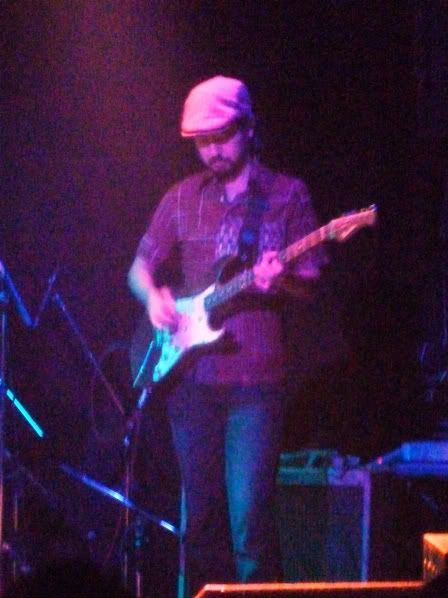 Akira ISHIKAWA (guitar)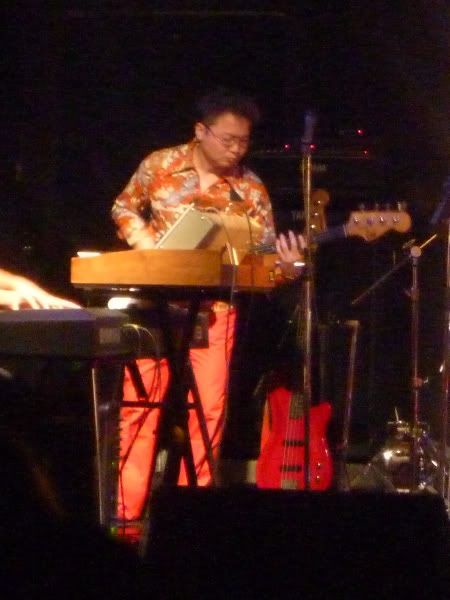 ... And
Masaharu NAKAKITA (bass)
, the leader of Ahonoko ... err ... DJAMRA.
Aggressive Shinji and Cool Akira ... a splendid pair.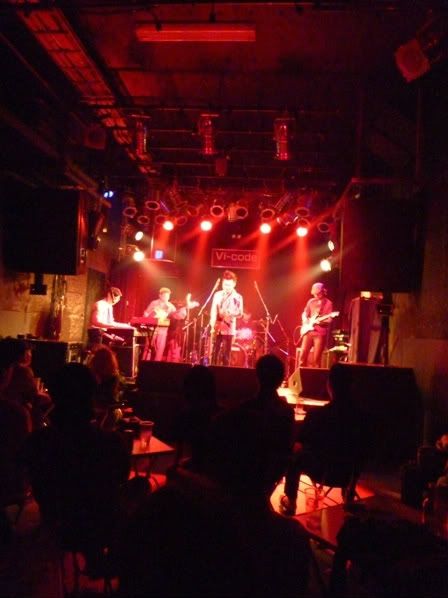 They, the regular quintet, played 3 songs as follows:
1. Dying Sleeper
2. Nest
3. Aho Doon (Ahonoko merged with Zetsuen Doon ... very eccentric)
Just after that, Masaharu suddenly made an announcement about a new (sixth) member, whom he had met upon a Japanese jazz festival called Takatsuki Jazz Street. Yes, this courageous (!) female trumpeter, named Sayaka KAWADA , had come up!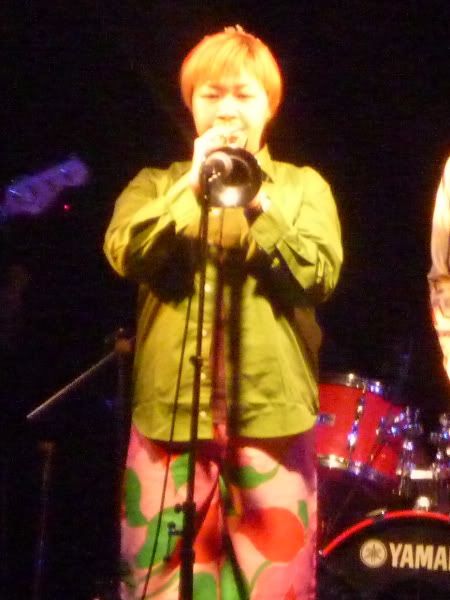 Sayaka KAWADA (trumpet)
... the sixth Djamrer.
The new sextet amazingly performed perfectly with each other and played 4 more songs based on the brass section.
4. Time Flies Like An Arrow
5. Assassin In Sin
6. Pierrot's Foot Goes Into Convulsions
7. Komurakaeri (Encore)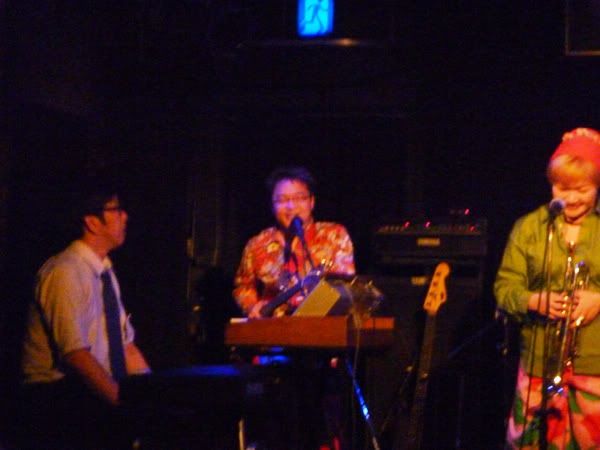 A picture Sayaka was teased by Masaharu and the audience (including me hahhahaha) and embarrassed.
DJAMRA the pride of Japanese Jazz Sextet ... they made a wonderful Osakan night for us the audience.
Thank you for reading my report about DJAMRA in Nakatsu Vi-Code. ٩(̾●̮̮̃̾•̃̾)۶