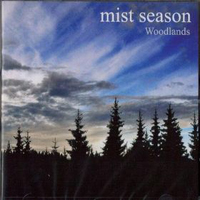 Your second album was the Woodlands album from 2006. Please tell us more about this album.


I think our music was taken somewhat more towards prog at that point – that's the direction I wanted to take it anyway. The nucleus of the album is the the track "Cart across the brances" with its four variations. A couple of those variations were result of some improvisation around the basic theme. We had some guests on for example tabla and accordion. Besides that we had a great joy of having Wasa Express from Sweden with us to record the last track "Tears of Woodland" (after our groups doing a couple of concerts together in a weekend in July 2006).


Then you took a long album break. What happened ?

Woodlands took about a year to complete and we also had a concert tour in Finland when releasing the CD. It took quite a bit of work and I think there was some need for a break in the band after that.
During the break the members of Mist Season also concentrated on some other projects: In 2007/ 2008 Tommi Varjola did his solo-album "The Family Life" which was recorded and co-produced by me. I also worked with the group Progression in 2006/2007 by recording their album "The Dream of Cecilia". Through Progression I got to know many wonderful musicians and I invited two of them, Jan-Olof Strandberg and Jaan Jaanson to play in my new project, Paidarion's Hauras Silta-album, that was released in 2009. As Mist Season was (at the time) completely instrumental, I wanted to do something with vocals with Paidarion. Mist Season's Tommi Varjola and Timo Kajamies participated in Hauras Silta, too and originally the plan was that Keijo Hakala would be there as well, but he had to concentrate on other duties.

During 2006 – 2011 Mist Season did quite a few recordings to Colossus/Musea's tribute releases.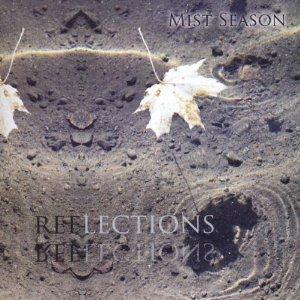 You have just released your new album Reflections. Please tell us more about this album.


The CD covers a period of over four years (2006 – 2011). It is still a combination of prog and fusion. Besides our own compositions there are some covers - they can be described as Mist Season's reflection of some truly great music (partly forgotten by too many people).

As we were quite happy with the results of the tribute – recordings, we decided to release them all in one CD. All tracks were re-mixed from the very beginning by Tommi Liuhala and also some parts we re-recorded (for example I played new drums in Matelda's Song and Promenader). There are some new compositions as well, played by Timo Kajamies and Tommi Varjola in acoustic way.
With this album we were lucky to have Risto Salmi (sax) joining the group. He is extremely talented and a great addition to a band - his playing took us to new level, I think. We also have Mirja Lassila (vocals) on two tracks with her beautiful voice.
How would you describe you music and which bands would you compare yourself with ?

It is not that easy...there are elements from both prog and fusion. That comes quite naturally from the fact that some musicians are more jazz-oriented and some others are more prog–oriented. We don't use programming and no rhythm machines can be heard in our albums. So what you can hear is played by human hands. For me personally it is important that there is a feel in the music – that the music breathes, should I say. That's why it is sometimes better to leave some mistakes there, if a certain take has a right feel - rather than hunting for a technically perfect take without any feel. For the same reason I wanted to take care, too, that there is not too much compression in mastering. For me there must be dynamics in the music.
It is a true honour that we have been compared to some great bands. However, I wish you can say there is a certain approach in Mist Season's music that is all our own - that's what I have been told, anyway.

Besides of having released Reflections this year, what is your plans for the rest of this year and next year ?
At this point it is unfortunately difficult to say anything very precise about Mist Season. I have been quite busy with The Samurai of Prog – project (along with Marco Bernard and Steve Unruh) as Musea just released our first album "Undercover". At the present I am working with a new Paidarion album, which is to be released this fall. The other members of Mist Season do have their other projects as well.

To wrap up this interview, is there anything you want to add to this interview ?


Thanx to Kimmo for this interview