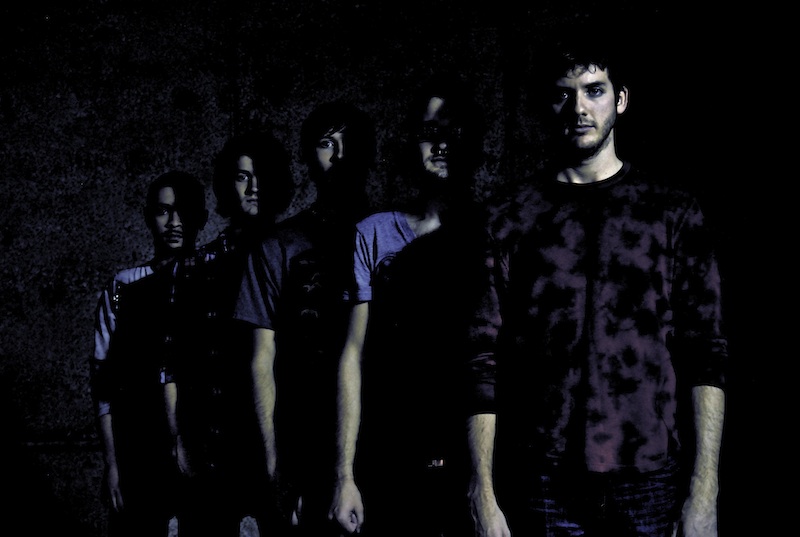 www.facebook.com/ocean.architecture.music
www.oceanarchitectureband.com
About Ocean Architecture:
Like a blast of raw, progressive energy from the college town of Murfreesboro, Tennessee comes a group paving the way for aspiring musicians. Drenched in technical prowess and a desire to rewrite standards in mainstream music, MTSU quintet Ocean Architecture has risen in a remarkably short amount of time to become an intimidating presence. Members Nic Giordano (drums), Kyle Standifer (guitars), Joe Dorsey (keyboards), Eric Hodge (bass), and Parker Deal (lead vocals) employ a dazzling array of instrumentation and musical progression while retaining deep influences of hardcore, prog rock, heavy metal, and even classical and electronic. Founded by Giordano, Standifer, and Dorsey in the latter half of September 2010, the group soon expanded to include Hodge and, in late March 2011, Deal. Says Standifer, "The formation was really natural. It just kinda felt like we were supposed to be in a band together…(laughs). We came up with our first song (Metatheory) in like two and a half hours."
After a series of experimental jam sessions, the group realized their songwriting potential and set off to define themselves musically. This proved to be a rather tough challenge, as they attempted to channel influences such as Dream Theater, Isis, August Burns Red, Muse, Periphery and Explosions in the Sky, as well as several genre-bending acts like Between the Buried and Me, Daft Punk, Devin Townsend, and Tesseract. "It's an interesting challenge funneling all of our influences into one single sound," says Dorsey. "We have so many different aspects to cover, we try not to rob our creativity by limiting what/who we 'need' to sound like." The result is an explosion of creativity, a moving flowing organism and a sound truly their own.
The bulk of the group's recent efforts has been put into arranging and finalizing their works in preparation for their recording sessions this summer in Maryland. "It'll be a long and strenuous process focusing most of our free time into the recording process, but in the end, all of the work will be well worth it," says Giordano. Their album in progress, titled Animus, is a lyrical journey into the group's idealization of life, fear, perception, and regret. The group comments, "With this album, we really want to show people how serious we are. We're not messing around just to sh*t out some debut experiment thing and see what happens. We're trying to break new ground. Our lyrics are often very deep and deal with mature themes. Our actual music? Well… let's just say we're not very concerned about commercial mainstream appeal, though dropping a few jaws is definitely on the agenda" (laughs). Musically, the album is a complex collage of soaring choruses, captivating verses and brilliant instrumental passages. It is in these shining moments that the quintet's calculative virtuosity blossoms, as the tone often changes at a heartbeat from romantically gentle to excitingly fast paced and energetic. Keyboardist Joe Dorsey and guitarist Kyle Standifer often work in tandem, combining their efforts to create beautiful harmonized lead lines. Meanwhile, Giordano and Hodge pull together to form a pulsating rhythm section as Deal pours heart and soul into the microphone. A collective force to be reckoned with, Animus is a project you won't want to miss from a band you won't soon forget. Says Giordano, "The most that we can hope for as artists is that people are able to find inspiration and feeling in our music. It's why we, ourselves, are so passionate about the music we listen to. It creates a fire inside that you can't extinguish, even if you wanted to. If we can make that connection with just one fan, then we've done our job."


Edited by pianoman - November 04 2011 at 23:15