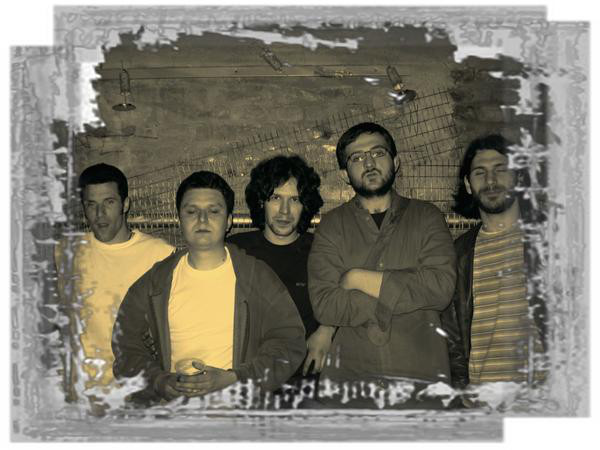 ANA NEVER is a post-rock band formed in 2002 in Subotica (Vojvodina, Serbia), by the group of musicians and friends consisting of Srdjan Terzin (guitar), Dejan Topic (guitar) and Goran Grubisic (drums). They were later joined by bassist Ivana Primorac and the third guitarist, Ivan Ckonjevic, thus completing the required line-up to give shape to their musical concept: massive waves of guitar lead sonic scapes.
I got in touch with the band through Prog Spheres Promotions and Goran Grubisic answered my questions.
#####################################################################################
When, where and by whom was your band born ? Did any of you, past and present members, play in any other bands before joining up in your band ? Why did you choose that name and which bands were you influenced by ?
Ana Never exists since spring 2002. Three of us: Srdjan Terzin (guitar), Dejan Topic (guitar) and me/Goran Grubisic (drums), started this band as some modest intense to play some instrumental music of our own... Srdjan played before that in high school in some classic punk band, I played something little here and there, but I was more accumulating and waiting for something like Ana Never. Band officially started when we bought a guitar for Dejan, and then he joined us. So three of us started this band 9 years ago... Ana Never name for a band was my suggestion, it's a name of one of character from one comic book (Dylan Dog), and we liked name and the associations that name produce to us, and at least we like the qualities of that girl/character in that comic book.
And About music we're listen to... Well back in those days when we started, we only heard for Mogwai, and started exploring with GYBE and Labradford, but we also listened a lot of Nick Cave & a Bad Seeds No More Shall We Part album, and all that kind of noir folk... and I think today nothing dramatically changed in that way...
How is it to run a band in Serbia these days ?
not so easy, and I do not want to start about all that... even though, I do not know how it is to run a band anywhere else...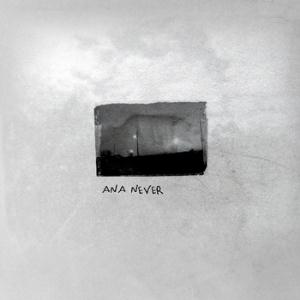 Over to your only album so far. Please tell us more about your self titled album from earlier this year.
well that album was recorded in two days in summer of 2005, in no-fi quality, and we self released it in 2006, and then last year some label showed up and showed the interest to release it "officially", we're glad about that.
For those of us unknown with your music; how would you describe you music and which bands would you compare yourself with ?
Well I do not know if any artist/band have a easy answer for these kind of questions... but people who listened that our old first same titled album, they said we are much alike some kind of Montreal / GYBE alike music... well I will not say no to that, but I will always have some but in that answer... Anyway, those songs were made more than 7 years ago. And we grown as a concert band and with our sound and music after that. So in nearly past we sounded more like an Ana Never :), and people who came on our shows I thing they know this.
What is your latest status and your plans for the future ?
Well last summer we recorded two new albums, and we are waiting for too long to mix them and release them, and hoping that this will make some new marks in our lives.
Thank you to Goran for this interview