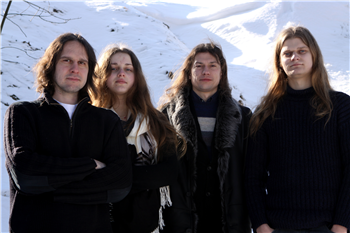 Lithuanian band THE SKYS was formed on the 10th of November 1995, and have since been an active and highly regarded part of the Lithuanian music scene. They have never managed to establish a firm and stable line-up though, and the latest incarnation of this act consists of Jonas Ciurlionis (vocals, guitar), Aleksandr Liutvinskij (guitar), Justinas Tamasevicius (bass) and Bozena Buinicka (keyboards). A new drummer is apparently in place, but news of who this might be isn't available at the time of writing.

Throughout their 15 year long tenure as a leading art rock band in Lithuania, The Skys have issued three productions: The cassette Civilized in 1997, the cassette EP Dreams in 1999 and finally the full length and official debut CD " Postmodern Game" in 2004.
I got in touch with the band through their managment and Jonas answered my questions.
######################################################################################
When, where and by whom was your band born ? Did any of you have any experience from any other bands before forming The Skys ? Why did you choose that name and what does this name means to you ?
Well The Skys were born back in 1995 and since then we had many changes in line-up. So, originally I'm the only one from the beginning. Alex joined in 1999, Justas – 2006 and Bo 2008. We all had previous experiences in different bands I used to play rock and metal, Alex played in punk band.
The name was born when we were sitting and discussing how everybody loved watching the sky and then the name came out – to make it more interesting we have chosen The Skys instead of the skies. The Skys means also that the sky is and it is endless without boundaries ergo free it is beautiful and different every minute.
How was the music scene in Lithuania when you started ?
Music scene was very poor back then and so still it is. There's very little number of professional musicians, sound engineers, music industry professionals, music critics. Lithuania is a very small country and most Lithuanian musicians believe that they have to stick to their country and sing in Lithuanian. Also, as a small country it has it's own music mafia that try to dictate its rules in the music bizz. Lithuania is overwhelmed by cheap pop which is influenced by Russian pop and to imagine this it is 10 times worse than Britney Spears. So the situation is worse than in Kalamazoo.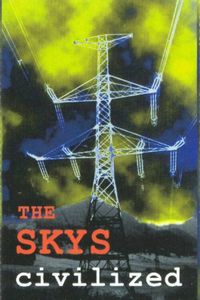 Over to your four albums, cassettes included. Your debut album was Civilized from 1997. Please tell us more about this album.
This is a conceptual album about civilization issues based on critique and ideas by Nietzche, Ortega y Gasset, Spengler. This was our first album and during that days we were just the beginners so lack of professionalism is obvious. Nevertheless, the ideas are nice and it is good to listen to it sometimes.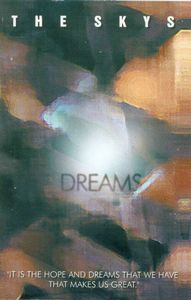 Your second album was Dreams from 1999. Please tell us more about this album.
Dreams was an EP with 4 songs one of them being Virtual Reality (you can get it on our site for free) other songs are not worthy your attention.
Is there any plans to release these cassette albums as CDs or digital downloads ?
Yes, I think we will work on Civilized but we will need to rerecord. I think we'll make a double CD – one containing the original version and the other being rerecorded.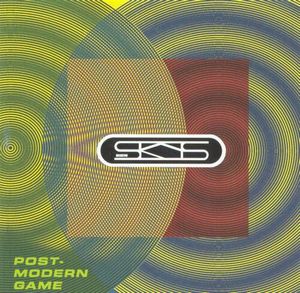 Your third and first CD album was Postmodern Game from 2004. Please tell us more about this album.
This album contains songs and is less conceptual than "Civilized" or "Colors of the Desert". However, as one of our fans has noticed song themes are mostly associated with the US. So, it is our "American album"  It was also recorded in a hurry as we needed to have a CD for New York International Music Festival 2004 where we received "Best International Band" Award and were noticed among 300 performers.
Your new album is Colors of the Desert from earlier this year. Please tell us more about this album.
So far this is our most mature album. It is about the journey to desert. At certain stages of our lives we all go to the desert. And desert is all around us – our cities, our daily lives desert may be inside and outside us. Desert is full of temptations, mirages, thoughts and conversations with yourself. However, each time we return from the desert we are different.
Working on this album was great experience and fun! The recording took place in two cities Vilnius where Martin BEEDLE (Cutting Crew, Sarah Brightman, Zucchero, John Young Band) recorded drums; and London at Liscombes Park Studio which is famous for Uriah Heep and Asia albums. The producer of the album is John YOUNG (Bonnie Tyler, ex-Scorpions, The Strawbs) who also recorded parts of keyboards and bac vocals. Sound engineer is Steve Rispin (it would take pages to list all the bands he worked with but some: Elton John, Tina Turner, Dave Kilminster, Tankard, Asia, Uriah Heep, etc, etc, etc… and now The Skys). Other great guys we recorded with was Dave KILMINSTER (Roger Waters band) - guitar, Snake DAVIS (Eurythmics, P. McCartney, Motorhead, and many more) – sax; Anne Marie HELDER (Panic Room, Mostly Autumn) – vocals and also our American friend Tony SPADA (Holding Pattern) on guitar.
The album is available for digital download via Cinderella Records And physical CD released is planned in November, 2011.
For those of us unknown with your music; how would you describe you music and which bands would you compare yourself with ?
We worked for years to have unique sound and I think we have succeeded. However, people like to compare. Here are what people say:
"If Pink Floyd had sex with Depeche Mode (as of late), this would be the result", "Sounds like Pink Floyd's older brother who takes steroids." "reminds a little of The Gathering", "Sounds like Alice in Chains, minus the heroin" "I can hear elements of bands like Dream Theatre, Symphony X and Queensryche" "Knights in White satin" "No doubt a Pink Floyd influence for all to hear, but you've added your own touches" "reminds me of Grace Slick from Jefferson Airplane" "I think I'm now hearing the Genesis influence with the Peter Gabriel sound." "I can see the Roger Waters influence but it seems also you have a David Gilmour presence as well" "Reminds me of Emerson Lake and Palmer and Jefferson Airplane more than some of the other comparisons" "A very 70's, trippy synth prog based sound with a gothic atmosphere and unique, evolving arrangments. Imagine the 70's prog, rush-esq type elements of Opeth and Porcupine Tree exagerated by 10x with a very wide and lush pink floyd type sound scape that weaves through lots of eccentric style changes within the rock/ alt gerne." "Perfect Circle/Primus/Phish is what influences I hear..." "have an urge to hear some Boston or Nazareth" "Brings back memories of Rennaisance, Focus, Triumvirat" Got the picture? Not yet? Then add King Crimson and Eloy and you'll get it.
You have had a long career and is pretty big in Lithuania with also a fanbase in Holland. What is your plans for this year and beyond ?
After releasing the album we plan to tour Europe and then later the States maybe. So, if you want to see us alive – just drop us a line and we will come to play for you.
To wrap up this interview, is there anything you want to add to this interview ?
Yes, special thanx to Guillaume Cazenave and his family for long years support. Thanx to all the guys we worked with. Thanx to all the bands we played with. Thanx to all the people who listen to us. Thanx to all the people who don't listen to us. Thanx to Prog Archives for the interview. Thanx to all radio stations who play us and also to those who don't. Thanx to our great manager. Thanx to the world and everybody. Thanx to all that I've forgotten to mention. Thanx!
Thanx to Jonas for this interview

Their PA profile is here and their homepage's here