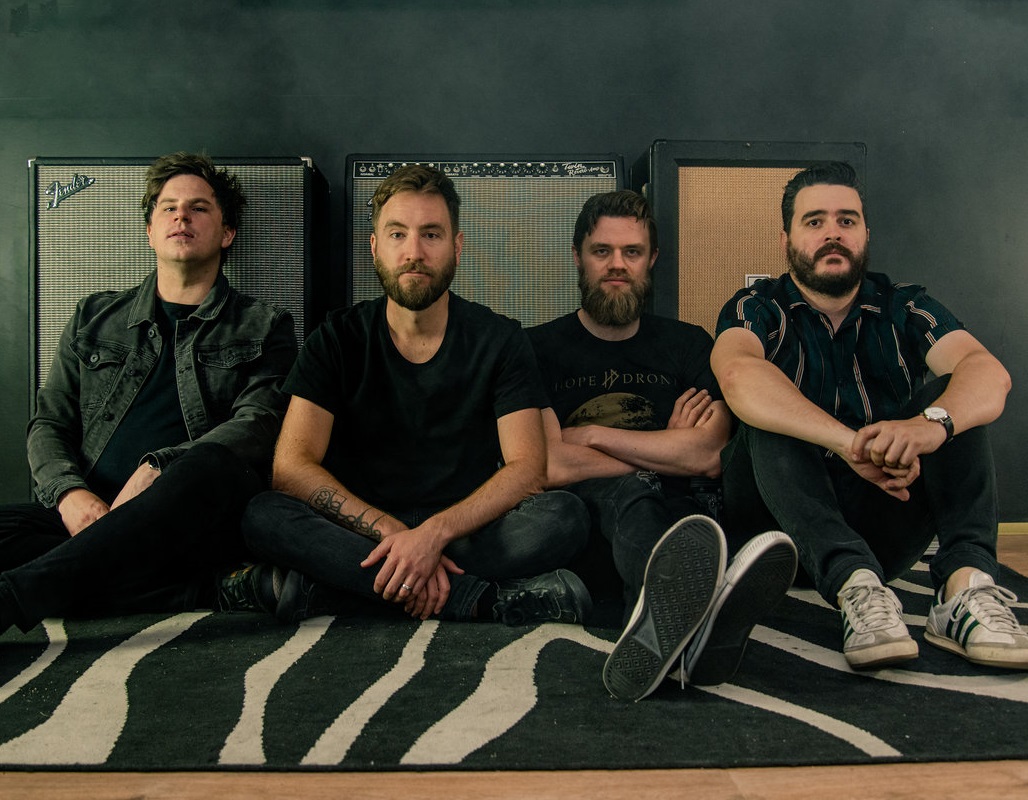 Solkyri are a post-rock band from Sydney, Australia. Combining subtle ambient textures, crushing distortions and pulsating walls of sound, Solkyri form this beautiful yet haunting brand of captivating instrumental rock music. The three-piece have a broad range of influences which include the heavyweights in the post-rock scene to the depths of progressive rock, electronica and experimental fields.

Forming in 2006, Solkyri have managed to score support slots for post-rock warhorses Sleepmakeswaves, Meniscus, Mushroom Giant and Panzer Queen. In February 2011, Solkyri released their debut EP titled 'No House'
I got in touch with them and Andrew answered my questions.
~~~~~~~~~~~~~~~~~~~~~~~~~~~~~~~~~~~~~~~~~~~~~~~~~~~~~~~~~~~~~~~~~~~~~~~~~~~~~~~~~~~~~
When, where and by whom was your band born ? Did any of you, past and present members, play in any other bands before joining up in your band ? Why did you choose that name and which bands were you influenced by ?
I have been best friends with Adam Mostek (guitars, keys) since the first grade. It wasn't until our teenage years that we started to develop a love and understanding for music that was outside of the norm. In 2006, we met with another friend who was a vocalist and we started to pen some alternative rock numbers without a drummer. Nick Hall (drums, percussion, keys, guitar), who was the only drummer we knew that could play, joined in a few weeks later to complete the group as a four piece. Nick was currently playing guitar in some psych-rock-a-billy act and we poached him at one of their local shows.
In 2007, we split ways with our vocalist and we slowly begun to take shape into the band we are now. In the early days I believe we were heavily influenced by a lot of Laura, Isis, Explosions In The Sky, Cog and The Mars Volta. Especially the first two - I firmly believe that they were reason why we started to write music that was of a 'post-rock' nature. Our influences these days are very broad, as we all listen to a wide range of music without straying too far from our roots.
Personally, the name Solkyri means nothing to me. Nick and Adam might have their own meanings, but to me it is just purely a name that is easy to find on the internet. I think it is a pretty cool name, as it is not cliche or pretentious in any way.
How is it to run a band in Sydney these days ?
In recent times, listeners in the city of Sydney have been more open and receptive to the type of music we craft. This is largely due to the continue growth of the local post-rock/experimental scene. We owe our careers to the Bird's Robe Collective, who we believe have single handedly given us the best opportunity to broadcast our music to audiences we would have never reached before. Without them, we would have never had the opportunity to support artists such as sleepmakeswaves, Meniscus, Tangled Thoughts of Leaving, Dumbsaint, Panzer Queen, Grun, Hazards of Swimming Naked etc.
I have also found that the bands within this little post-prog-experimental cult have been very supportive of each other. I am personally in awe of the amount of support we receive from our peers. All of the Sydney bands attend each others shows and plug their latest musical offerings. There's no ego's and everyone is on the same level ground - no matter how many EP's you have sold or how many likes you have on facebook. It really is like one big family that is always looking out for each other. I am very proud and privileged to say that I am apart of this scene. It's great!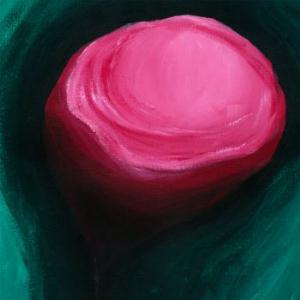 Over to your only album so far. Please tell us more about your No House from earlier this year.
In February of 2011, we released our debut EP titled 'No House'. It consists of six tracks that we written and recorded over the time period of 2008-2010. For an EP, I think it is very diverse as the release goes through a whole range of emotions and textures in the space of 36 minutes. There's the triumphant 'Young Man, You Will Die of This Company' and the down right brooding 'Zee Germans' - which is probably more suited to a motion picture soundtrack than a rock band. Recording and writing No House over the two years was a difficult process as we had a lot of setbacks - so I would like to think that some of those emotions has found their way into these recordings.
For those of us unknown with your music; how would you describe you music and which bands would you compare yourself with ?
Ah, The dreaded question! Essentially we play post-instrumental-ambient rock music. On record, we like to collaborate with ideas outside of the general guitar-bass-drum setup and we have managed to incorporate strings, horns and some woodwind action into our recordings. I would really consider us a live band as we are very emotive and passionate about what we do and I think that is clearly demonstrated when we are on stage going for it. I would like to think that the average music punter is witnessing three best mates having a real go at something they love doing. That, or we like destroying our gear/backs.
What is your plans for this year and beyond ?
In September, we are about to tour the 'No House' EP along the East Coast of Australia, touching base in Sydney, Melbourne and Brisbane. We are very excited to do this as this will be our first ever tour. It is also an amazing feeling that we are supporting some of our friends around the towns. It is just going to be one awesome hang out! We are really excited.
We have also had some talk to a few film/documentary makers about the use of our music in films. This could aslo include scoring some scenes which is something that is relevant to our interests. Hopefully we can delve into more of that soon.
Other than that, we are writing and demoing very hard for a follow up to 'No House' which will hopefully see the light in 2012.
To wrap up this interview, is there anything you want to add to this interview ?
I would like to thank everyone who has supported the band by purchasing, downloading or listening to our debut release. We are ever grateful for this opportunity and it is very pleasing to hear that our music has reached all corners of the globe. The feedback we have received is overwhelming and it only encourages us to better ourselves next time around.
For those who are not familiar with Solkyri, visit www.solkyri.bandcamp.com to listen to our tunes and head over to www.facebook.com/solkyri to keep up to date with our latest shows and news.
Thank you to Andrew for this interview
Their PA profile is here and their homepage is here