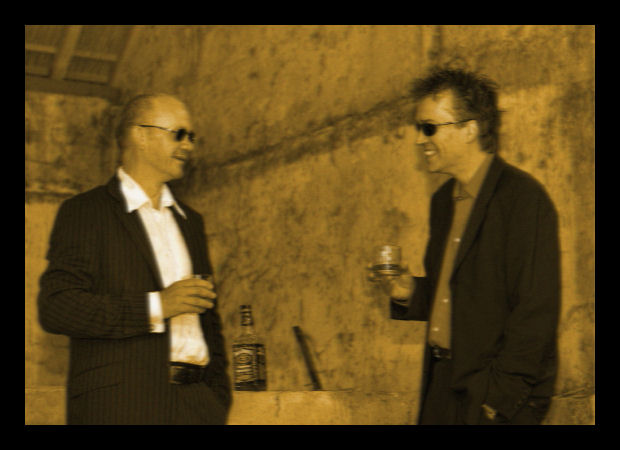 TAURUS & PISCES consist of long-time friends Gert Bruins (Pisces) and Peter Everts (Taurus), who got to know each other in 1985 and have stayed friends since.

In 2003 they decided to create a musical project together; which eventually got to be named TaurUs & Pisces. The final result, Inertia, was issued in 2008 to positive critical acclaim.
I got in touch with them and they answered my questions.
########################################################################################
When, where and by whom was your band born ? Did any of you, past and present members, play in any other bands before joining up in your band ? Why did you choose that name and which bands were you influenced by ?
Actually T&P didn't start as a band in the regular meaning of the word. Gert and Peter teamed up as musicians after being friends for many years. It all started somewehere after the turn of the century when we decided to sing and play guitar together. Gert had to be encouraged in a certain way to pick up the guitar , write songs and start singing because, contrary to what you might think, he's a very modest guy. haha. Before that Peter had been playing in bands since mid seventies, mostly rock and symphonic rock orientated. We chose the name T&P simply because, astrologically, Gert is Pisces and Peter is Taurus. Inertia is our second album and formost the result of a studio project.
After releasing the album we were asked if we could do the whole thing live, which wasn't our purpose in the first way. We felt challenged and decided to find some other musicians with which we, as a musical collective, could performe live shows and arrange new material together.

Our main influences stem from the experimental adventures in the seventies when all different kinds and types of music were mixed and put together. A tremendously inspiring era in rock music. Nowadays you'll find bands as Porcupine Tree and the likes travelling the same path.

How is it to run a band in Holland these days ?
Complicated; Holland is a small country with a small audience for our style of music and even less oppurtunities to play.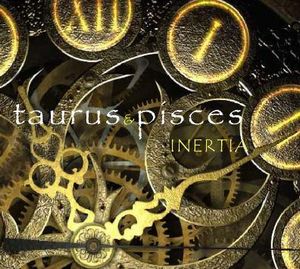 Over to your only album so far. Please tell us more about the Inertia album from 2008.
As we mentioned before it's actually our second album. Inertia was written, composed, arranged and recorded in a relative small studio at Peters house. He lives in an old farmhouse with plenty of space. We met on many occasions and every session was fun and inspiring. Especially the proces of recording and producing propelled us in a exiting phase; because we didn't have a reputation that could be harmed or should be met we felt free to experiment with all kinds of different sounds. E.g. sometimes we compressed parts over the top just for fun, to see how it would work out, as we liked it we decided to keep it that way.

It is my understanding you are now working on and off on a new album. What can we expect from this new album ?
Due to lack of time (we both have our daily jobs and families) and the fact that we live quite far apart from each other the proces of our third album turns out te be a bit frustrating in terms of output. Maybe we should give it the title Inertia as well, haha. Because of our own need to bring something in the open we're working on the release of a 16 minute track. The third album will be released after that. We're planning to record all the new material with a real drummer and lean a bit more on heavy guitar riffs.

For those of us unknown with your music; how would you describe you music and which bands would you compare yourself with ?
The hardest question so far. Describing music in words is like saying 'water' to a fish in the desert suggesting it will feel the wet. Just listen and stigmatise it with your own words.

Besides of the new album, what is your latest status and your plans for the future ?
We certainly would like to be on stage more often because performing for a live audience is uncomparable to anything. But our greatest wish is to be picked up by any professionals as producers, a label, etc. that would help us to bring the whole thing to the next level.

To wrap up this interview, is there anything you want to add to this interview ?